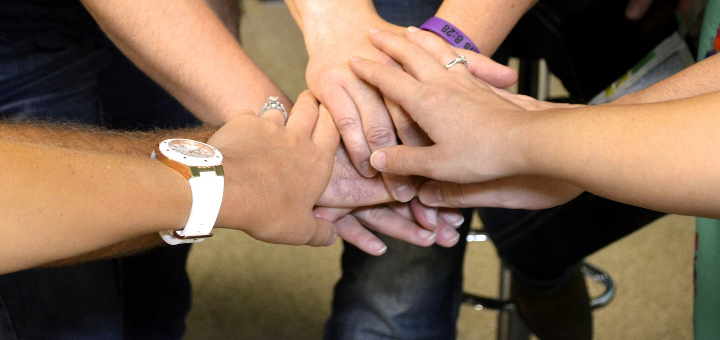 Via Pixabay (2013), CC0 Public Domain[/caption] Pray offers us the opportunity to make a difference in our own spiritual lives and in our relationship with God. We can grow closer to him and tap into his power through prayer and also offer them for others.
"Therefore, confess your sins to one another and pray for one another, that you may be healed. The prayer of a righteous person has great power as it is working" (James 5:16).
I don't think anyone should spend the day getting on every prayer list known to man, but why not multiply and fortify our prayers? Sign up for Masses Many religious orders, especially missionaries, offer enrollments for people to benefit spiritually through good works, prayers, and Masses. If you do a search on the Internet with the words "Catholic Mass Enrollments," many religious organizations will come up for you to choose from. One of my favorites is the Capuchin Mission/Seraphic Mass Association. This is the order to which the recently beatified Father Solanus Casey belonged. He enrolled those who came to him for prayers in Masses. Ask Contemplative Nuns Cloistered nuns dedicate their lives praying for people. "We would like to pray for you," it said on one website. While working on this article, I sent in a prayer request to one order and received this beautiful response: "Your intentions are being prayed for every hour of the day and night in our Adoration Chapel. Know of God's love, peace, strength, and tender care for all that is needed at this time. We are praying!" Many orders have updated technology, and communicate with email, but their preferred communication is through the mail. Consider writing an old-fashioned letter. You could also pray for them in return — we all need it — and although it's not required, consider sending in a donation to help support them. Below are a few orders of cloistered nuns with prayer ministries that I found through the Directory of Women's Religious Communities. For even more communities, check out the list compiled by Epic Pew.
Carmelite Sisters of the Divine Heart of Jesus: Central Province
Dominican Sisters of St. Cecilia (Nashville, Tennessee) are dedicated to sanctity of life and education. Prayer requests.
Carmelite Sisters of the Most Sacred Heart of Los Angeles, Alhambra, California. Request prayers.
Contemplative Dominicans in Summit, New Jersey
Contemplative Dominican Nuns of the Perpetual Rosary in Lancaster, Pennsylvania
Discalced Carmelite Nuns, Carmel of the Immaculate Heart of Mary, Salt Lake City, Utah
Dominican Sisters of Mary Mother of the Eucharist (Ann Arbor, Michigan), dedicated to Education, Prayer, Retreats, Evangelization. Prayer requests.
Franciscan Sisters of Perpetual Adoration, Lacrosse, Wisconsin. Prayer Requests.
Sisters of St. Francis of the Martyr St. George have both active and contemplative ministries. Follow the link for prayer requests.
The Cistercians of the Strict Observance strive to faithfully live the rule of St. Benedict. There is one monastery of Cistercian nuns in the United States, located in Prairie du Sac, Wisconsin. Prayer requests.
Franciscan Sisters of Perpetual Adoration are a community of vowed Franciscan women centered in the Eucharist, committed to be loving presence through prayer, witness and service.
Join a Prayer Group Jesus told us, "For where two or three gather in my name, there am I with them" (Matthew 18:20). By joining with others, we multiply our prayers and Jesus is in our midst. Consider joining a prayer group in your parish or one nearby or start your own pray group. The two groups below are international groups that branches in many dioceses across the country.
It would be silly to try to do everything. After all, God knows our needs and does not need us campaigning for ourselves at every turn. But at the same time, it would be silly not to reach out to others for prayers since it was Jesus who told us to pray for one another
---
Copyright 2018 Patti Maguire Armstrong
About the Author