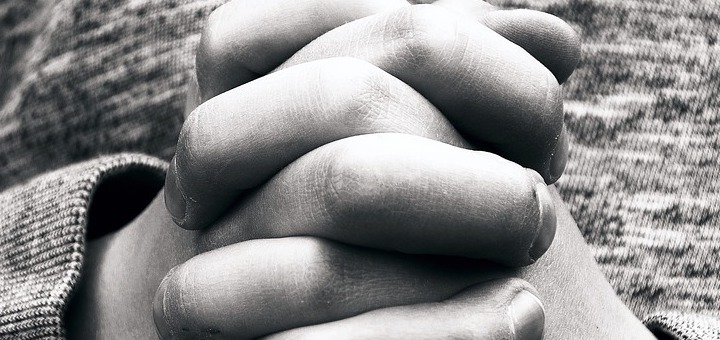 Via Pixabay (2017), CC0 Public Domain[/caption]
"It is possible to offer fervent prayer even while walking in public or strolling alone, or seated in your shop … while buying or selling … or even while cooking."–St. John Chrysostom
I've been thinking a lot lately about how to keep my children happy. How to keep them from falling into despair, or from getting so entangled into the world's false enticements that they start to wonder if there is any way out.
It's a lot of pressure to think that I alone can be their source of strength. I can love them, support them, listen to them, and be there for them … but I'm only human. At some point, I will surely say the wrong thing, or fail to be what they think they need, or fail to see what is really going on in the depths of their hearts.
And so I want them to know that there is someone who can be everything for them. There is someone who can love them, support them, listen to them, and be there for them … perfectly, every time. Someone who is their eternal source of hope and strength. Someone who can pull them out of the deepest, darkest mire and make them new again. Someone who they can always rely on.
How do they get to know this someone? Through prayer. From stumbling Hail Marys to Bible stories told through pictures, a habit of daily prayer gives my children peace. We've been incorporating some quiet prayer time at the end of our crazy summer days. A blissful 10 minutes of being in our own little corners of silence with prayer books, prayer journals, and Bibles in hand. I wasn't sure how they would take to it – if it would seem boring or forced or tedious. But after our first night of trying it, I saw the hope and happiness in their eyes that I was looking for. And the next night, they ran to it.
We don't get our prayer time in every night, but hopefully, sometime soon, a few nights a week will grow to every night. And every night will grow to every morning also. And twice a day will create a thirst that can only be quenched by remaining in prayer as much as possible, "while walking in public or strolling alone, or seated in your shop … while buying or selling … or even while cooking."
---
Copyright 2018 Charisse Tierney
About the Author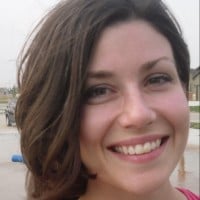 Charisse Tierney lives in Wichita, Kansas, with her husband Rob and seven children. Charisse is a stay-at-home mom, musician, NFP teacher, and a Catechesis of the Good Shepherd catechist in training. She is also a contributing author to The Catholic Mom's Prayer Companion and Family Foundations magazine. Charisse blogs at Paving the Path to Purity and can be found on Facebook.