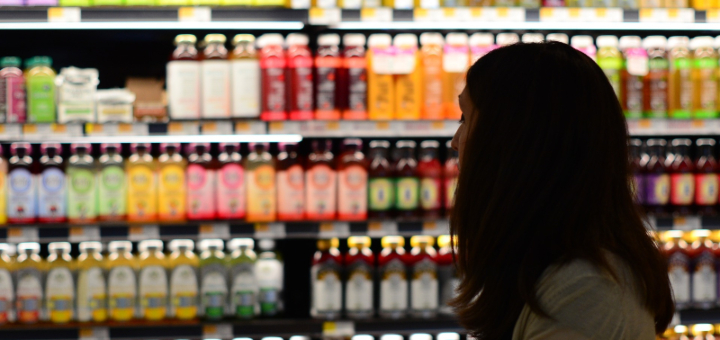 Via Pixabay (2014), CC0 Public Domain[/caption] A newborn, a toddler, and a homeless man. Never in a million years did I think I'd be living with all three under one roof. Yet here we are. When my husband originally asked me if we could shelter this man with no family and no money, who had lost a job and would soon have to move out of his current apartment ... I said no. I was overwhelmed with a reflux baby, sleep deprivation, and a moody toddler. I could barely find time and energy to take care of our little crew; surely God wasn't calling us to do this and add one more? (I know, I know. So selfish of me when we are so blessed, but I'm keeping it real, y'all.) But then a couple days later in prayer I knew He was. And so we invited him (or Him? -Matthew 25:40) into our home. About once a week I start to get panicky about finances and time and energy and how long can we keep doing this. In the middle of last week, I had one of those days. I was on the way to the grocery and just feeling weary and overwhelmed. Not quite discouraged, but just on the brink. I asked God for some sort of sign. He's already given us several affirmations (like the time a family sent us a random gift card in the mail, not even knowing about our guest, that just happened to be the amount I had spent extra on groceries that week) but I felt like I needed a hug from God ... a sign that He was with me, He cared, and He would work things out for all of us. He sent me that sign in the meat section of Aldi's. A lovely middle-aged black woman saw me looking at the chicken prices while my sleeping baby was strapped to my chest in a carrier. She oohed over him and asked a few questions, then when we were going our separate ways she pointedly and emphatically said, "GOD BLESS you honey, and GOD BLESS your baby." Immediately my mind went back to my prayer and I had tears in my eyes as this woman blessed us. I wanted to share it with her but was afraid I'd break down in the grocery and how silly that would look over a simple "God bless you." Instead I silently prayed for her as I continued through the grocery, encouraged by God reaching out to me through her. After bagging my groceries and heading out to my car, I noticed her getting into her van. She saw me walking through the parking lot and drove over, got out of her car, and started loading my groceries into my trunk. "That way you can get the baby into the car sooner and out of this hot weather," she said. I knew there was no excuse to not share my story with her now, so I quickly mentioned how I'd prayed for God to reach out to me today and how much it meant that she had been a believer and blessed us in the grocery. Before I could even finish, she wrapped her arms around me and the baby in a big hug and started praying over us. It was so beautiful. The best part was when she prayed: "Lord, we know that you are at work and going to make everything okay ... we know that because of You, everything is already okay." And then she was gone. And my day was changed. What an incredible encounter. It was such a powerful reminder that when we ask God to show up, He does. When we ask Him for a hug, sometimes He gives us a real one. And when we know Him and trust Him in this life, everything is already okay.
Where in your own life might you be struggling to believe that everything's going to be okay? Where do you need to hear God's loving voice telling you it's already okay and it's in His hands?
---
Copyright 2018 Laura Range
About the Author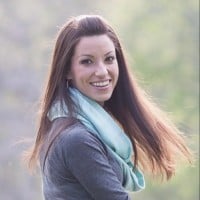 Laura Range is an RN-turned-SAHM living in rural Ohio. A wife and mother of 3 (plus one in heaven), she is passionate about marriage and family life, redeeming the culture, and cultivating community. She enjoys cooking (and eating) tasty food, crafting and DIY, good books, little moments, and keeping it real. She runs a local miscarriage ministry and blogs at Life is Beautiful.