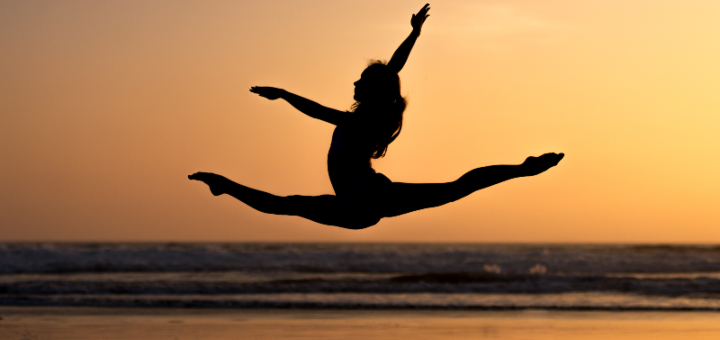 Photo by David Hofmann (2018) via Unsplash.com, Public Domain[/caption] One sunny autumn afternoon, shortly after I learned I was pregnant, I felt an incredible urge to ease off the couch and start dancing. I felt so happy to be treasuring a new life within me that I just had to put my joy in motion. While not a good dancer, I am an enthusiastic one, and the swaying to the music which resides in my head did my soul enormous good. I am pleased to report that my dance parties with my daughter continued after she was born. Unlike me, she has been blessed with tremendous physical grace and her debut on a ballet stage at the agile age of two and a half was a sight to behold. And I treasure the memories of dancing with her in my parents' living room to the tune of Mama Mia when her beloved Grandma and Grandpa were still living. Of course, our audience also included the One Who Invented Dancing — and created all other things bright and beautiful — our awesome God. When was the last time you danced just for the fun of it? I bet your Father in heaven believes you're long overdue for a spontaneous swing or shimmy, tap or tango. If you are blessed enough to have strong legs to carry you through either a Golden Oldie or one of today's hits, you owe it to your Maker — and yourself — to spend a few moments dancing the time away. Perhaps it's not actual dancing which sparks your enthusiasm. A number of my friends are gifted artists, and they derive great joy from creating magnificent icons which celebrate the beauty of our Lord, the Blessed Mother, the saints and the angels. If while you were growing up art was your passion, why not take some time out from your chauffeuring and cooking duties to make your own masterpiece? Or maybe your greatest love in life as a teenager was singing. When was the last time you broke out into a show tune or a favorite hymn? Even if no one else is listening, God is. Catholic mothers must necessarily sacrifice time and treasure for the sake of their children. But God does not want the responsibilities of life to rob you of your joy. He created you for happiness. Tapping into your reserve of creative energy may just be what you need to draw closer to the Master Artist—God Himself. Why not make a promise to yourself and to God this week to do something just for the fun of it? You will make your Father proud.
What could you do in the next seven days to make your soul dance?
---
Copyright 2018 Maria V. Gallagher
About the Author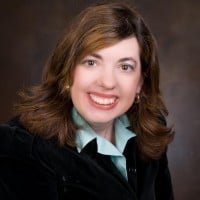 Maria V. Gallagher spends her days advocating for women, children, and families. She is the mother of a beautiful ballerina and a member of the worldwide Cursillo movement. In her spare time, Maria likes to blog, walk, sing, dance, and fill the room with laughter. Read her work at MariaVGallagher.com.