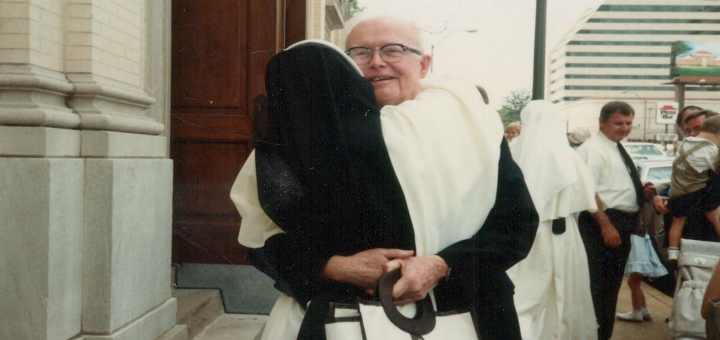 The author with Father Hughes. Courtesy of Kelly Guest. All rights reserved.[/caption] Recent revelations have uncovered wolves in shepherd's clothing within our Church. The details of their betrayal is horrid, sickening, and heartbreaking. As lay people, we have a responsibility to help in the healing process and make sure the guilty are held responsible. We also ought to reach out to the many faithful and wonderful priests and bishops in our lives. They, too, are feeling betrayed and embarrassed by the scandals. Furthermore, some have been cursed at, spat upon, or even beaten, as in the case of Reverend Basil John Hutsko. These suffering servants need our love and support. Fellow CatholicMom.com author Jane Korvemaker blogged last Monday about an effort on Twitter to recognize good priests, started by Sr. Brittany Harrison. Sister asked that the faithful share stories about the men in black who are doing it right, because, in all honesty, most of them are. I bet you cannot read through the responses without a tear and/or a sense of gratitude welling up inside you. While there are hundreds of stories under the hashtag #goodpriest about priests who have made a positive difference in the lives of individuals, I would love to see that increase 10-, 20-, or even 30-fold. Thus, I am sharing the story of a few good priests that God placed in my life. I encourage you to do the same. One such good priest was Fr. Henry Hughes. Fr. Hughes was a soft-spoken man. When I decided to enter the convent, Father was thrilled and supportive. He bought me my expensive four-volume set of Liturgy of the Hours books. After two months in the convent, I was so homesick, I plotted to go home with my parents when they came to visit me at Christmas time. I wrote Fr. Hughes to tell him of my trials and plan. He wrote back, encouraging me to stay. He told me if I left too early I would always wonder if I had given it my all. Then the wise priest explained to me that my homesickness was a sign that I was greatly loved and loved greatly, a beautiful quality for a religious. He included a holy card on which he scribbled on the back:
To seek God is the greatest of all human adventures; to find Him, the greatest of all human accomplishments; to fall in love with Him, the greatest of all romances.
Needless to say, I stayed. By the end of the year, I was excited to receive my habit and religious name. When I made temporary vows, he traveled to Tennessee to concelebrate the Mass. After my temporary vows were up, I discerned with the help of my superiors that it was not God's will that I remain a religious sister. God, indeed, had something else in mind for me. I never regretted, however, staying those five years. My convent days sustain me to this day and have made me a better Catholic, mom, and wife. Fr. Hughes, for his part, witnessed my marriage three years later and never asked for a reimbursement for the Liturgy of the Hours books! Fr. Henry Hughes was a #goodpriest.
The author with Father Hughes. Courtesy of Kelly Guest. All rights reserved.[/caption] Another Fr. Henry who was a good to me was my boss at Our Lady of Fatima in Baltimore. When my first child was born, I hated going to work and leaving him at a daycare. Yet I couldn't afford to not work; therefore, I looked for a job that would enable me to stay home. Fr. Henry, C.Ss.R, needed a Director of Religious Education. With my background, I was qualified for the job. At my interview, however, I explained to Father that I wanted to work from home so I could raise my son. He hired me, nonetheless, packed the computer into my car, and said, "I'll see you on Sunday!" I had seven more children while working at Fatima. The Redemptorists always rejoiced with me with every announcement of another pregnancy. Fr. Henry and the Redemptorists were #goodpriests to me and my family. While there are many more stories of good priests that I could share, I wish to give a shoutout to one more special man in black: Fr. Brian Nolan. Fr. Brian was campus minister at the university where my oldest two sons attended. At a time in life when many young people abandon their faith, Father encouraged my boys to remain active in their faith and deepen their relationship with God. Through good (even if a bit long) homilies, spiritual direction, and honest friendship, Father kept my sons on the narrow path throughout their college career. I also heard he plays a mean game of basketball and ultimate Frisbee! Thank you, Fr. Brian, for being a #goodpriest. Share your own #goodpriest story on social media: Facebook, Twitter, whatever you use. Or feel free to share your story in the comments below. Likewise, tell your stories orally to family and friends, especially non-Catholic friends. And don't forget to personally thank your parish priests, pastor, and any other good priests you know. Hopefully, the sharing of these stories will inspire you to pray and fast for the protection of all our good shepherds out there and for the healing of those in the universal flock who were abused by the very shepherds who were supposed to love, protect and guide them. May God have mercy and heal us, and may He bless our good priests.
---
Copyright 2018 Kelly Guest
About the Author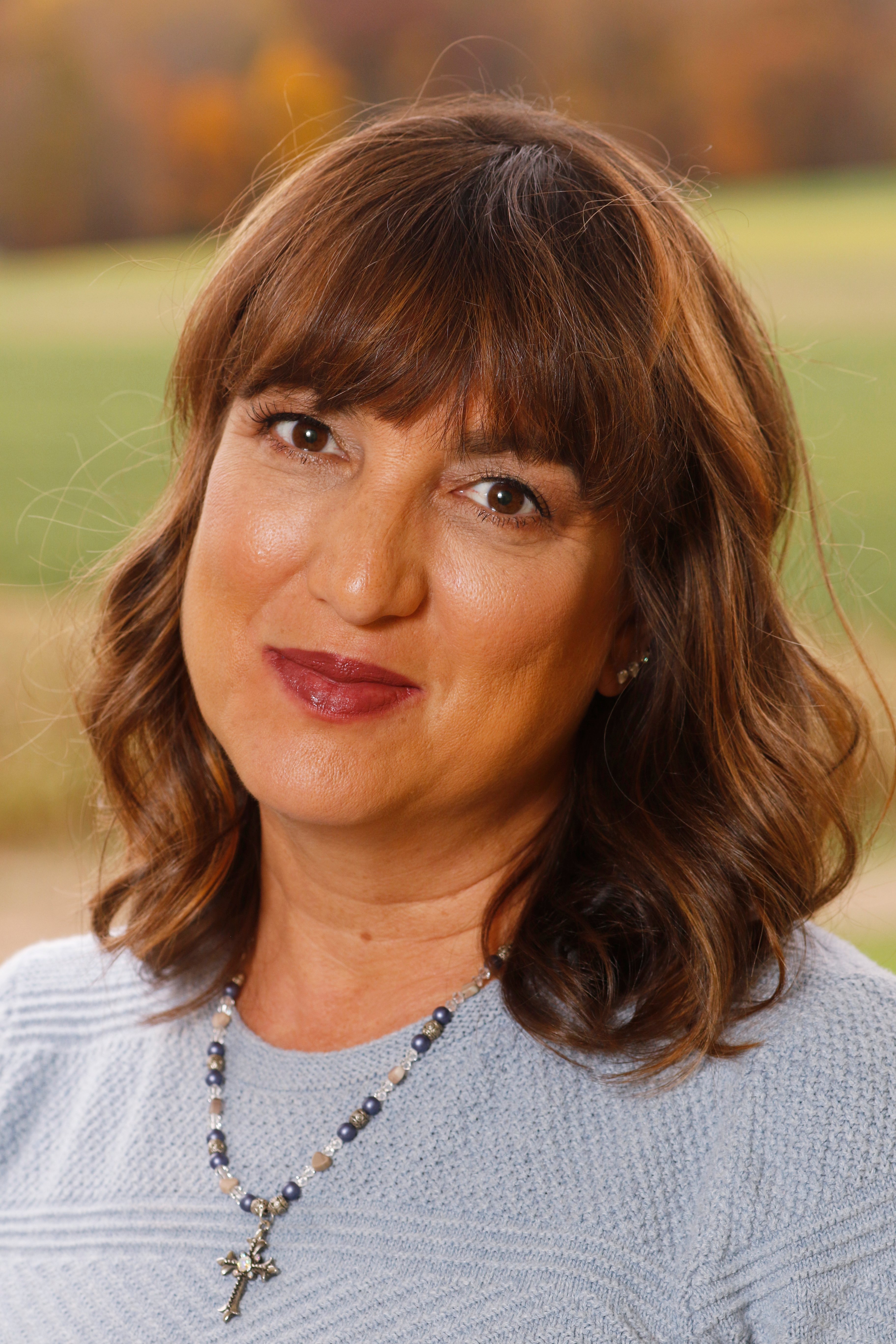 Kelly Guest was blessed to be a Dominican Sister of St. Cecilia for five years. There she received the many graces she draws upon today as a wife and mother of nine children. Wishing to share with other moms encouragement on our quest to become holy through motherhood, she blogs at Nun2Nine.com and CatholicMom.com. You can also find her on Twitter and Instagram @nun2nine. Kelly's book, Saintly Moms: 25 Stories of Holiness, is due out October 1, 2021.