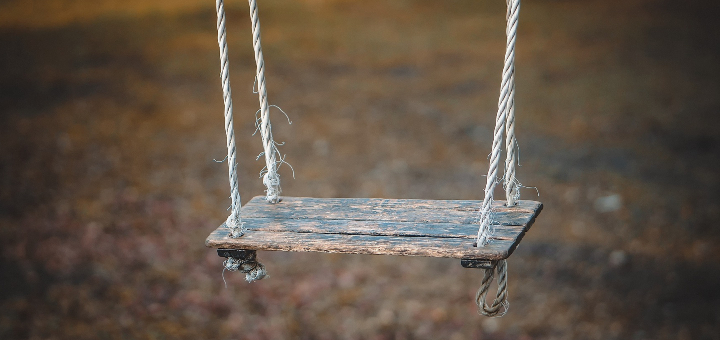 Image credit: Pixabay (2016), CC0 Public Domain[/caption]

I forgot about the preschool picnic.

We'd just finished math. The girls were sitting on the couch, laughing and talking while I scrambled around the living room to clean up. I had a cup in one hand; a wad of gum wrappers and assorted trash in the other. I took a quick glance at the preschool snack calendar on my way to the kitchen trash can.

Then I stopped dead in my tracks.

Someone had written "GET TO KNOW YOU PICNIC: 11:45" in bold, friendly letters. I hadn't looked at the snack schedule this morning, only my planner. I'd written the event on the wrong day. It was already 11:45.

"GIRLS! THE PICNIC!"

Two startled sisters tumbled from the couch. A mad scramble for shoes, three granola bars, a banana, and a dinosaur lunchbox and we were hurtling toward the school.

We were late, obviously. All the other moms were seated and having grand spreads with their toddlers. The girls and I retrieved their brother and forged the walk of shame to an empty spot. While it hasn't always been this way, we are currently the only homeschool family in the preschool culture. Not only are my girls tall for their age (11 and seven) and very-not-in-preschool, we are a Twice Exceptional family (gifted and special needs) to boot.

Our family sticks out like a sore thumb even when we aren't running 15 minutes behind.

I will spare you the gory details of the picnic, but suffice it to say I left embarrassed and in need of a nap. The event was a grand reminder as to why I don't generally drag my eldest to loud, chaotic environments, and why I don't rush my seven-year-old into a situation for which she has not been prepped. I was also reminded of how I often feel like the worst mom on the planet, and that God made the biggest mistake ever when he decided I should raise these three kids.

If I were more focused on my children.

If I were consistently more aware of their needs.

If I were more practical, more organized, more this, that, or the other, my little circus would look more Von Trapp than Van Halen (circa 1980), and everything would be okay.
Mama, You Aren't a Mistake
The other day I came across a quote from Saint Zelie Martin. It is real and it is raw it is everything I have ever felt.
Oh well, that's the day so far, and it's still only noon. If this continues I will be dead by this evening! You see, at the moment, life seems so heavy for me to bear, and I don't have the courage because everything looks black to me.
Zelie Martin worked from home. She bore nine children and buried four. She guided five intense, headstrong young women into the religious life.

One is now a saint. A second has been declared Servant of God. The other three are under vibrant cause for canonization.

All raised by a woman who is now a saint herself, who at times felt she had no courage to go on.

This gives me great hope and it should do the same for you. Because the truth is, God looked at you, and He looked at your children, and He put the two of you together in his divine, infallible wisdom. When we are feeling weary, or beaten down, or discouraged we must remember:

He has placed us in this moment and in this situation for a reason. Our job is to believe Him and to carry on as such.
A Quick Self-Help Guide for the Weary Catholic Mom
Focus on Psalm 139
You formed my inmost being; you knit me in my mother's womb. I praise you, because I am wonderfully made; wonderful are your works! My very self you know.
You are beautifully, wonderfully made. Yes, you. Surely the God who has loved you from the beginning of time would make you perfectly as he desired. This is something you need to take to heart. The belief that you aren't good enough? That you are actually a fraud? That is a desolation, and it doesn't come from the God who loves you. It comes from the enemy who is trying to tear you down. Fight off those thoughts in a concrete way with a running tally of your accomplishments. Can't think of anything special? Look at the kids who love you more than anything. That's an excellent start right there.
Read About the Life of St. Zelie
Honestly, you can't go wrong. Reading her letters is like seeing a mirror image of your own life story. It will fill you with abundant hope.
Immerse Yourself in God's Goodness
There is nothing wrong with self-care. Pray the rosary. Do an online retreat if you can't go to a physical retreat location. You can also check out my 5-minute meditations for weary Catholic moms.
So I forgot about the preschool picnic, and maybe you did, too.
We are still the perfect creation of the perfect God who loves us. Take a deep breath, mama, and listen for Him. He knows what He's doing. I promise.
How do you build yourself up when you are feeling in the trenches? How do you cope as a weary Catholic mom?
---
Copyright 2018 Ginny Kochis This article contains Amazon affiliate links. Your purchase via these links directly benefits the author.
About the Author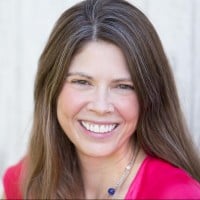 Ginny Kochis is a Catholic wife and homeschooling mom to three differently-wired children. She founded the Not So Formulaic community to support Catholic moms raising out-of-the-box kids. Ginny believes God gives curious, creative, intense children the exact mother they need to thrive.