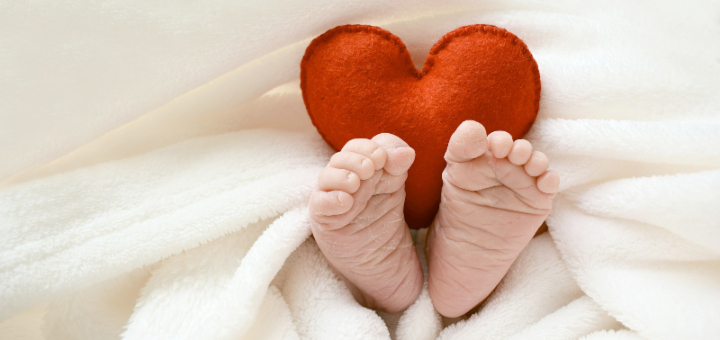 Image credit: Pixabay (2017), CC0 Public Domain[/caption] People look at our family and say, "Oh, wow, you have your hands full; your family is so beautiful; you are so blessed." What they don't see is the heartache, the pain and loss that came before my insta-family of four children. You see even though it has been years since my miscarriages the ache never goes away, even though my arms are now full I still long for those I never held. October marks Pregnancy and Infant Loss Awareness Month. It is estimated that 1 in 4 pregnancies end in a miscarriage for some of us it has been many more. There are so many of us mothers out there who carry the same grief, ache and longing. Still I feel the support is lacking as we try to work through the loss on our own. For some of us grieving in secret as no one knows the journey we are on. To the women who are grieving, questioning and hurting, may your heart find healing in the everlasting healer. Pray. It may seem as if God has abandoned you. Having a child is such a noble and good intention, why would He deny my husband and I this gift. He is with you in the silence. He is carrying you through the valley. He is at work in the wait, creating you anew. Some days I found it incredibly difficult to formulate any words, even the rote prayers that I had been reciting my entire life. It may seem simple, but there is great power in repeating the name Jesus. "Jesus, I trust in you!" Keep praying the novenas and let your fingers run over the beads on the Rosary. Ask others to pray for you, your husband, your family, your friends and your parish community. Sit in adoration and say nothing. Go on a silent retreat and let God do the talking. Remember. This child was real, a created being not just tissue or the product of conception. A baby, your baby. Name your child and remember that they are now with our heavenly Father, so call upon them to intercede for you. Every day I call upon my five intercessors. At age appropriate levels, talk about them with your other children; they are a part of your family and a sibling to your other little ones. Honor their life in some way. Perhaps do something special on your due date or the day of their passing. Even as simple as a bouquet of flowers on your kitchen table in memory of their life. Attend a prayer service for those who have experienced pregnancy and infant loss. Have a balloon release with your family attaching love notes to your little ones. Journal. I was young, fit and healthy yet my body was failing me. What was wrong with me, why am I inadequate? What if my spouse blames me? Will this cause him to love me less? It is normal to let our mind give way to unreasonable thoughts. Writing down the thoughts and feelings that are hard to express to anyone else is very therapeutic. When I didn't know who to talk to, I journaled. I sat in the quiet, let my guard down, and let the pen move expressing every thought and feeling of my heart. Find Community. Infertility is an incredibly isolating cross, especially so among Catholic circles as you try to find your place as the couple with no kids when all of your friends are expecting number 4. Know that you are not alone. There are so many other women who are suffering in silence. One in eight couples are affected by infertility in the United States, and 15-20% of pregnancies end in miscarriage. Find a group on social media. Have coffee dates with other women who are going through similar experiences. Start a group in your church; it's amazing how many women will come forward. When pain strikes, it is easy for us to want to isolate ourselves even more, because who is going to understand. Resist the isolation and find community. I still wish for my babies, wondering what their beautiful faces look like and what their little personalities would have been. My mother in-law recently shared with me a beautiful reflection. When our husbands walk through the door at the end of the day our children beam with excitement, running with hugs into their daddy's arms exclaiming, "Daddy is home!!" At the end of our life, God willing, we will someday reach Heaven -- and when we do, our babies who we never held will come running to greet us with great hugs holding us and not letting go, exclaiming, "Mommy is home, Mommy is home, Mommy is finally home!" Until we meet again, my sweet angel. Never forget the love I have for you; never forget that you are my baby.
---
Copyright 2018 Cassie Everts
About the Author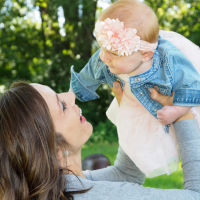 Cassie Everts is a wife, the mother to five little ones in heaven and five children on earth. She is the co-author of Nursery of Heaven: Miscarriage, Stillbirth and Infant Loss in the Lives of the Saints and Today's Parents. She blogs at Everyday Ann where she writes about faith, marriage, motherhood, infertility and adoption. Before becoming a full-time mom, she was a producer at Relevant Radio.