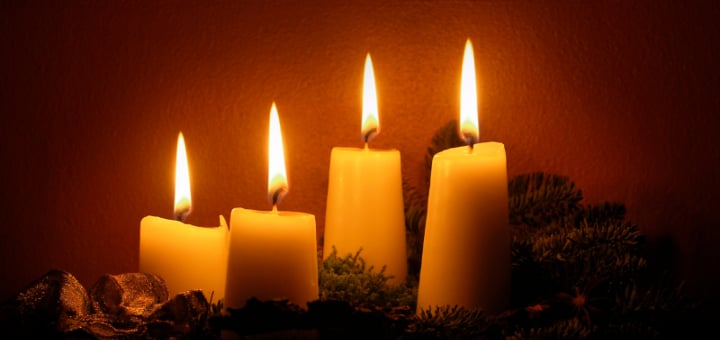 Image credit: By Hans Kristian Pederson, FreeImages.com, CC0 Public Domain[/caption] I will be the first to admit I am not a patient person; that virtue is not my strong suit. So waiting more often than not becomes a test. Waiting in line, waiting in traffic, waiting for the doctor to call. Once in awhile I surprise myself, like being able to wait to find out the gender of our last baby, but then again I did not handle the wait of going into labor well, nor the anxiety of waiting during a 22-hour labor. Over the years God definitely has had a way of trying to get me to perfect the virtue; one would think I was an expert by now. I wish I could say I had it down; truth be told, I still find my stomach tying itself in knots, nerves surfacing, and anxiety rising in anticipation of the unknown. For over seven years my husband and I prayed and waited for the blessing of children. There were several moments where I wondered if God was hearing our prayers. Two and a half years of that was waiting for our adoption to finally go through and meet our sons. Some of the hardest waiting years of my life, because there was no timetable, no certainty; it was all out of my control. At moments it felt like my life was standing still waiting for something to happen. Looking back, something was happening. Waiting may be a time of spiritual dryness, feeling as if prayers are falling on deaf ears, wondering when the light will break through. What I have learned over the years is that in the wait, the silence, the unknown, God is at work. He is at work on our hearts, preparing us for what is to come. Waiting is a time of pruning, being made ready. In the stillness God is moving. Sometimes so quietly and slowly that we fail to hear His voice and recognize His hand. We have now entered a time of waiting, Advent. We wait to celebrate the birth of our Savior. As the Israelites waited long ago for a Savior to come, we take ourselves back to those moments. This waiting is not one that should fill us with anxiety or stress, but rather peace, complete peace because we know how the story ends. We know that light pierces the darkness. That in a world filled with turmoil and sin peace enters in. The Prince of Peace, God made Man, Redeemer, Counselor, Emmanuel. My children may feel like the wait until Christmas may never come as they look forward to traditions, time with cousins and presents under the tree. Advent is more than just waiting it is a season of anticipation. Anticipating the joy in knowing God's wondrous story of salvation. Anticipating celebrating the greatest gift offered to us. As we are in the darkest days of the year, we take a time to silence our hearts and make still our busy lives so we can hear the voice of God. This is a time of waiting and during these next weeks God wants to work in our hearts. He wants to prune, bring peace and make us ready for the day when He will return again. In the stillness God is moving. The Advent season is something we try to live out liturgically as a family. To pass on the anticipation for the arrival of Christ both now and when He comes again. To help our children fully enter into the season more than just presents, boxes and bows, but to make ready our hearts so we may know the Christ child whom we celebrate. The following are a few ideas to help create a season of prayer and preparation in your family. Remember simplicity, do what brings peace without adding extra stress.
A sacrifice manger. For every sacrifice, good deed, or virtuous act, the children put a piece of twine in the manger making it as soft as they can for the newborn King. On Christmas morning they place baby Jesus in the manger they prepared for him.
An Advent wreath. Read the Psalm or Gospel of the day after lighting the candles. We enjoy singing the refrain of "Come O Come Emmanuel" every night before dinner.
A Jesse Tree. Explain and discuss the readings and our story of Salvation history.
Set up the manger without baby Jesus in it. Place the wise men in various places in the house and have the children search for them each morning.
As a family make cards or write letters to mail to someone who may be sick, lonely, or elderly.
Have the children write letters to baby Jesus.
Read Christmas stories with moral themes that can be discussed as a family.
Visit a nursing home and sing a few Christmas carols for the residents; it never fails to put a smile on their faces.
Make cookies and candy to give to the neighbors -- even the ones you may not know. Attach a Christmas card with it that reflects the true meaning of the season.
Model generosity by buying gifts or sending money to a family in need. Take ornaments off of the giving tree at church and allow your children to help pick out the gifts.
Add more prayer. Perhaps a decade of the Rosary before bed or the Angelus before dinner.
Partake in the St. Andrew Novena.
Celebrate the beautiful Feast Days and Solemnities during the Advent season.
Make a sacrifice. Decide as a family to give up something as a small penitential fast.
---
Copyright 2018 Cassie Everts
About the Author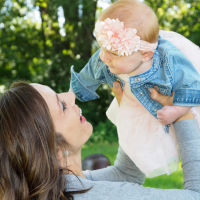 Cassie Everts is a wife, the mother to five little ones in heaven and five children on earth. She is the co-author of Nursery of Heaven: Miscarriage, Stillbirth and Infant Loss in the Lives of the Saints and Today's Parents. She blogs at Everyday Ann where she writes about faith, marriage, motherhood, infertility and adoption. Before becoming a full-time mom, she was a producer at Relevant Radio.