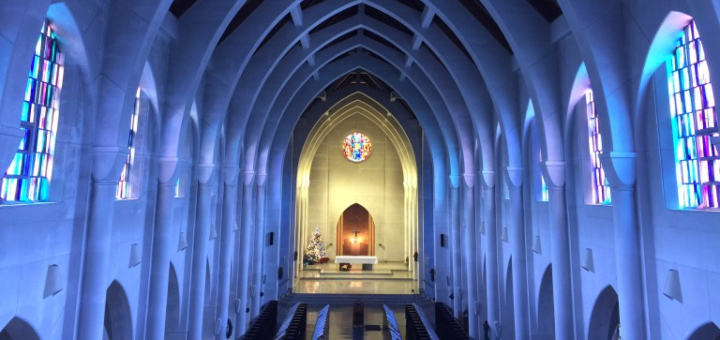 Copyright 2018 Maria Morera Johnson. All rights reserved.[/caption]
Actions have consequences
Godlessness seems to be the order of the day. Sadly, we don't need to look too far to see just how low we can go as a culture. I've just about given up watching television, but there are a few shows that have caught my attention, and I'm willing to give a chance. One of those shows is The Good Place. I've been rather obsessed with The Good Place this past week and binge-watched the first two seasons available on Netflix so I could watch the season 3 premiere. I found the show not just clever, but compelling. I mean, don't we all want to end up in the good place? Aren't we terrified of the bad place? I watched and watched hoping they'd actually talk about what this good place represents and was finally satisfied to hear the terms heaven and hell finally used. I'm really invested in seeing where this series will go. I'm not expecting any real theology here; they took a swipe at the world religions in the very first episode, but it's not filled with moral relativism, either. At least, not yet. This series demonstrates that our lives and how we live them have consequences here on earth, and have consequences in the afterlife! I don't want to giveaway any spoilers, but I find the show to be a good sign. If art imitates life, then maybe this show's theme is a life sign for the culture, that as a society we can recalibrate our values. It begins, perhaps, with seeking the good.
Befriending God
Inspired with this hope, I tuned-in to another show, God Friended Me. This one isn't a goofy comedy though it does have plenty of humor. It reminds me of Highway to Heaven and Touched by an Angel, obviously updated for our social media obsessed times. The protagonist, Miles, is friended by an account named God, and then a series of God-incidences occur. Miles is a professed atheist. I think he's just angry at God and has turned his back on his faith and his father. And his Father. To my delight, this episode delved into relationships, fractured and redeemed, and opens the door to more relationships. I hope this one is a winner because I'm already hooked.
Watch
The Good Place on Thursdays 8:30-9:00 on NBC God Friended Me on Sundays 8:00-9:00 on CBS [tweet "TV shows that ask questions about faith: @GodFriendedMe, @nbcthegoodplace -@bego
---
Copyright 2018 Maria Morera Johnson
About the Author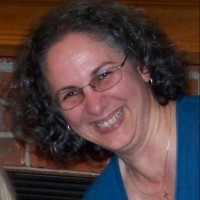 Maria Morera Johnson, author of My Badass Book of Saints, Super Girls and Halo, and Our Lady of Charity: How a Cuban Devotion to Mary Helped Me Grow in Faith and Love writes about all the things that she loves. A cradle Catholic, she struggles with living in the world but not being of it, and blogs about those successes and failures, too.