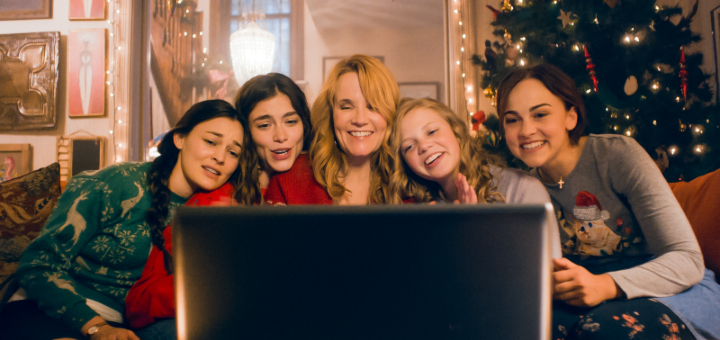 Image credit: copyright 2018 Pureflix. All rights reserved. Used with permission.[/caption] Over the weekend I saw the movie Little Women. This movie is a modern-day version of the all-too-familiar story based on the novel written by Louise May Alcott over 150 years ago. I need to admit, I've always been a fan of Alcott's book, possibly because I, like most writers, identify with the character, Jo, and her desire to be the writer who makes a lasting impact with words. I did see a few reviews of this movie in advance of my watching it. It seemed to get mixed reviews, admittedly, some not caring for a modern twist on a timeless, classic story. Some even called it a flop. I, however, have enjoyed most versions of past movies made based on this book, my favorite being the one with Wynona Ryder, Kirsten Dunst, and Susan Sarandon. I am eagerly awaiting another new version (BBC) with Meryl Streep and Emma Watson, airing at Christmas. Nevertheless, I decided to go and find out for myself, committing to viewing the movie Little Women – 2018 version, with an open mind. At first, it seemed a little strange with the writer and director (Clare Niederpruem) attempting to put a modern spin on the story of the March sisters and their mother, Marmee. There were a few things I thought were good, such as the March girls sitting in front of the computer while facetiming with their father apparently who is away in the Middle East, possibly Iraq, not able to be at home with all of them at Christmas. In contrast, in the original story, Marmee reads a letter to the girls from their father while he is away during the Civil War. The reason this worked was the sentiment was the same in both versions. Another example is when the girls go to a prom where high school kids are participating in drinking and dancing, and of course the March sisters feel like they are out of place since the explanation seems to be they were homeschooled. In a modern context where the girls could be on club soccer teams or Girl Scouts, there could have been a better approach, primarily because in this movie they appear shielded from the real world. This was a bit of a disappointment. There is also a strange explanation why Jo prefers hand-writing her novels rather than using her laptop. In the original story the matriarch known by her daughters as (Marmee) encourages modesty in dress, domestic skills, and nurturing qualities, while at the same time recognizing each of her daughters have talents that only serve to enhance their distinct personalities. This theme was encouraged in the 1860's since this would have been important in making these women marketable wives. Obviously, this wouldn't track well today. In this modern-day version, Marmee encourages imagination with their own "castles" expressing each of the girl's dreams and desires and wanting to build on their family connections in spite of the girls' differences but at the same time, she wants them to respect each other's differences. In spite of what I thought was a little bit lacking in places, I suppose I did accept this modern take of one of my favorite stories. Why? Primarily it's because Alcott's messages are timeless, which make this story as relevant now as it was in the 1860s. Things like forgiveness, and the importance of family, or It's better to give then receive, and jealousy leads to anger, and marriage is about commitment in good times as well as bad times, and finally, the meaning of sacrifice resulting in the joy you feel when offering help to someone who needs it even though you went without to help someone else. These messages are ageless. Forgiveness: learning to forgive offenses that may seem unforgivable such as when Jo refuses to invite her younger sister Amy to the movies with Laurie and her, Amy vents her anger by burning the manuscript Jo spent so much time writing. When Amy is seriously injured (in the original story it was a skating accident; in this movie it was a fall from a horse) Jo realizes that her sister being ok is far more important than her lost words written down in a notebook. Coming from an extremely humble background, Marmee assumes the role of head of her family while her husband is away. She has spirit of discipline, love and humility which she teaches to her girls. These lessons are suggested in the new version of this story in the same way as in the original novel. There are many single mothers today which could easily identify with Marmee. She wants the girls to rely on each other, knowing it will help them cope with future challenges life will bring them down the road. Another enduring message. Then, of course, there's the old chestnut: giving is so much more fulfilling than receiving. The March sisters, though not rich, realize they are fortunate to be able to share their Christmas meal (in this movie, cupcakes) with others that don't have as much as they do. This didn't work as well in this new version. However, what did work was Laurie's grandfather giving Beth a piano, knowing the joy and comfort it will bring her in coping with her sickness. The girls decide to include Laurie, the wealthy neighbor boy, in their club. He wants to have the kind of connection they have as a family. There is always going to be someone you feel has something you don't have and wish you had, but, the unbreakable bond of family is where true happiness lies -- another eternal lesson from this story. The ultimate lesson here is the March sisters learn they are grateful to have each other and are fulfilled just knowing they are part of a loving family. So this movie, although not an Academy Award contender, in my opinion is still enjoyable. I don't suppose Louisa May Alcott would have ever dreamed that her novel, loosely based on her own life, would make her a best-selling author with numerous adaptions played out in the movie theaters. But in 2018, meaningful stories are needed and are so important, especially when appreciated in the movies!
Image credit: copyright 2018 Pureflix. All rights reserved. Used with permission.[/caption]
---
Copyright 2018 Catherine Mendenhall-Baugh
About the Author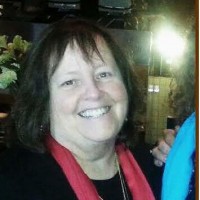 Catherine Mendenhall-Baugh (Cathy) completed her education in Special Education and English and now works as an Agent in the Insurance Industry. A mother and Grandmother, Cathy grew up in a large Catholic family and has spent the last 30 years as a caregiver for her husband, Jack. She is a cancer survivor which inspired her to begin writing six years ago.