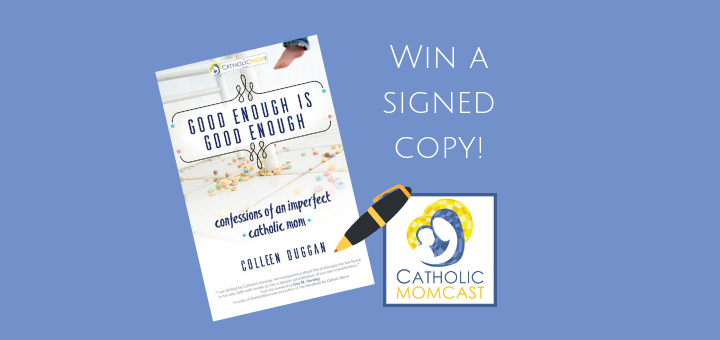 Followers of the weekly Catholic Momcast with Lisa Hendey and Danielle Bean will remember the interview with CatholicMom.com contributor Colleen Duggan, author of Good Enough is Good Enough. That interview was titled "Being a Good Enough Mom." If you haven't listened to that episode yet, click through and press PLAY! Colleen's book was a CatholicMom.com Book Club featured book; if you'd like to learn more, check out our Book Club articles. We're happy to announce that we have a prize that is more than "good enough" -- it's pretty great! TWO readers will win an autographed copy of Good Enough is Good Enough! How can you enter? Simply answer our fun question in the comments box: SPILL! On the cover of the book, there are Cheerios and Fruit Loops on the kitchen floor. What's most likely to be spilled in YOUR kitchen? a Rafflecopter giveaway This giveaway is open through 11:59 PM EDT on Tuesday, October 30. Winners will be contacted by email and will have 48 hours to reply with mailing address or prize will be forfeited and a different winner will be chosen. Winners must have a mailing address in the USA.
---
Copyright 2018 Barb Szyszkiewicz, OFS
About the Author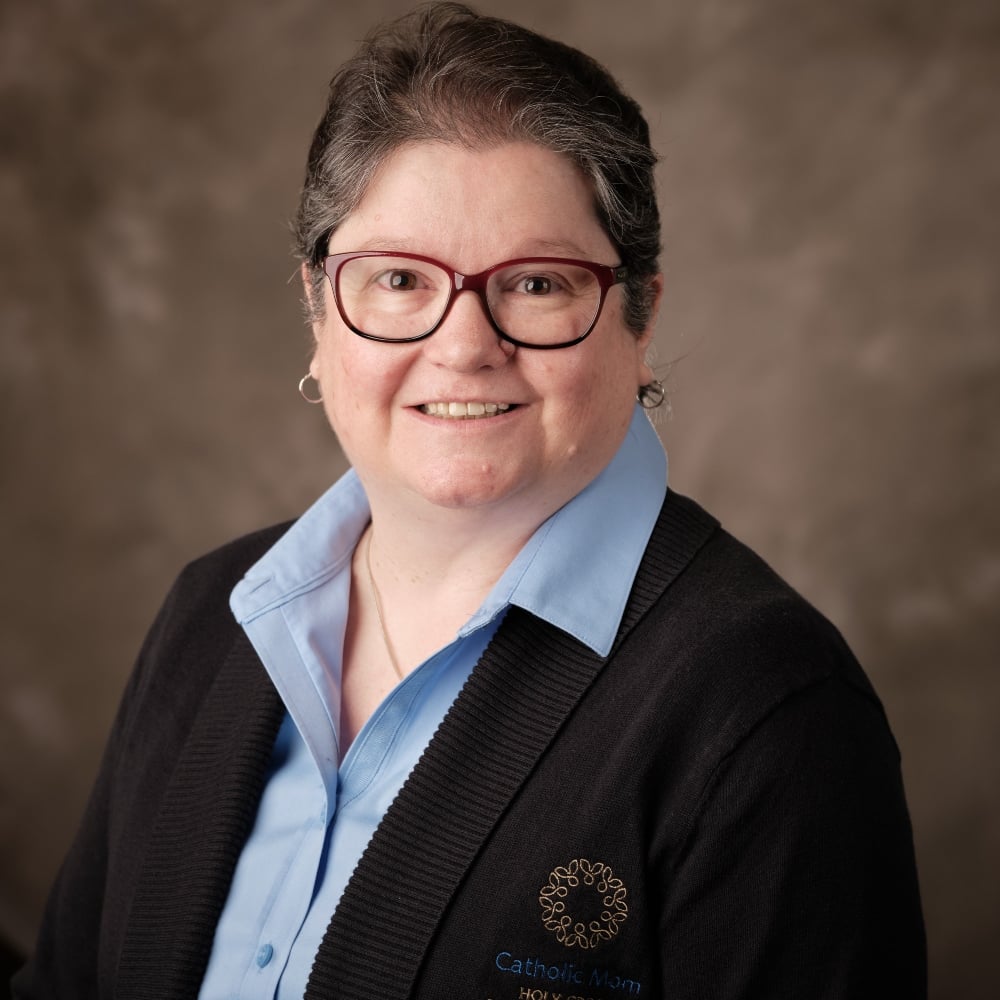 Barb Szyszkiewicz is a wife, mom of 3 young adults, and a Secular Franciscan. She is editor at CatholicMom.com. Barb enjoys writing, cooking, and reading, and is a music minister at her parish and an avid Notre Dame football and basketball fan. Find her blog at FranciscanMom and her family's favorite recipes with nutrition information for diabetics at Cook and Count. Her booklet, The Handy Little Guide to Prayer, is available now from Our Sunday Visitor.