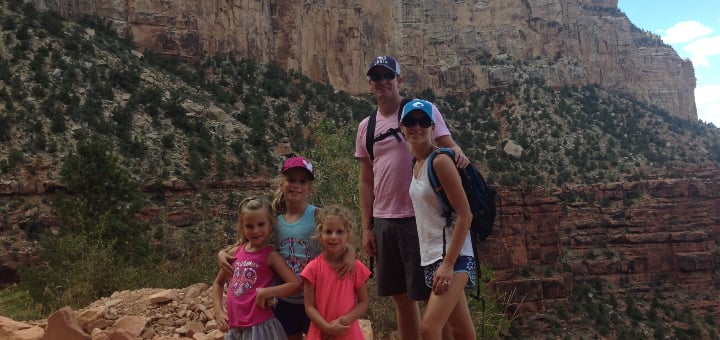 Copyright 2018 Ellen Mongan. All rights reserved.[/caption] "Journey on" has become a favorite quote when relating to my adult children. Even though I may have wisdom to share from my journey, I know how important it is for a child to carve out their own journey and learn who they are meant to be. "White hair is a crown of glory!" No wonder God said, "The hairs on my head are numbered!" Those wisdom hairs that form my "crown" grew as I journeyed on. Our children will one day wear their own wisdom crown. I pray for each of my offspring to journey on. I know that God uses their journeys to form them into the likeness of His Son Jesus. "Journey on my son; journey on my daughter," I shout in my best cheerleader voice. I know the journey will help them to grow into maturity. Wisdom, once taught in our home in faith, will lead them, correct them, and encourage them. Each person must do their own journey. Our prayer is that the journey will lead them to the heart of God. This to me is one of the most important roles of a mother: to train them up and then let them go. Dr. Kevin Leman is my favorite psychologist. He shared in one of his talks about his experience when dropping his firstborn off at college. To his credit, he refrained from calling her; instead, he waited for her to call first. A week later she calls. Dr. Leman asks his daughter, while trying not to sound too anxious, "Holly, what were you thinking that day when I said goodbye?" She replied, "Dad, I was thinking you and Mom taught me what to do and now it is my turn to do it." As a parenting expert, he set a good example for us to follow.
Copyright 2018 Ellen Mongan. All rights reserved.[/caption] Our children will always be discovering new territory to tread. As they go off to college, get married, or have a baby of their own, we must let them carve out their own path. We become their intercessors, praying and waiting. We are always by their side ready to give sound advice when called upon. It is their turn to do it. They may not do it just like we did and that is quite all right. They must be given the freedom to make decisions of their own. They have to be given the freedom to make their own mistakes and to learn from them. Each day we entrust their lives to God who has given them the Holy Spirit to help navigate their way. Once mature, they will take their place as responsible adults making a difference in this world and becoming builders of the Church. As a mom, my desire is that all my children run the race to win, to give it all they have, and be the best they can be. Yes, I am a "Triple A" personality, an overachiever, a "be the best you can be" kind of gal, and always have been. Despite my "too much of me," I let go and let them grow. I know that I could so easily put on my running shoes and race to the finish line for them. Instead I choose to take a step back. I know that I could carry all my children on my back as I sprint to the goal line. I would even have the energy left to shout "score," but I remain a spectator instead. I have the confidence and capability to instruct them in the way they should go, detail by detail, so they can win the race. After all, these are the paths I have already trodden. However wisdom teaches me like Dr. Leman did, patiently wait. It is their turn to do it.
Copyright 2018 Ellen Mongan. All rights reserved.[/caption] Along the journey there is the always the unknown, the learning of new skills, and sometimes falling on your face. The race they are beginning I have already run. If they get lost I will be willingly be their GPS. If they ask a question, I will give an answer. I will not push or force them to do it my way. Self-control cautions me to step back as my child matures and let them do the journey for themselves. They are carving a path on unknown territory and I know God will guide them. A wise mom knows when to speak and when to be silent, when to teach and when to let them learn on their own. This letting go is the key to teaching your child to get off the starting block and "Go, go, go!" "Journey on, my sons and daughters," becomes my prayer. One day they may exceed my expectations and I will applaud. They may surprise me with their choices. I will try to understand. However, if they fall down I will be there to pick them up and pray them through. I will not do it for them. You see, not only were their dad and I always at their sides, but most importantly so was their Heavenly Father. As they journey on their path of life, we will always be there at their sides. This is our promise as they "journey on!"
I am confident of this, that the one who began a good work in you will continue to complete it until the day of Christ Jesus. (Phil. 1:6)
---
Copyright 2018 Ellen Mongan
About the Author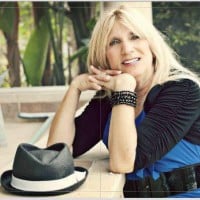 Ellen Mongan, a Catholic writer and speaker, has been married more than 40 years to Deacon Pat Mongan. They have 7 children and 12 grandchildren. Ellen is a host of WOW Radio Podcasts, a religious columnist for the Augusta Chronicle, and has spoken on both radio and television. She is the founder of Sisters in Christ, Little Pink Dress Ministry, and Women-Fests.