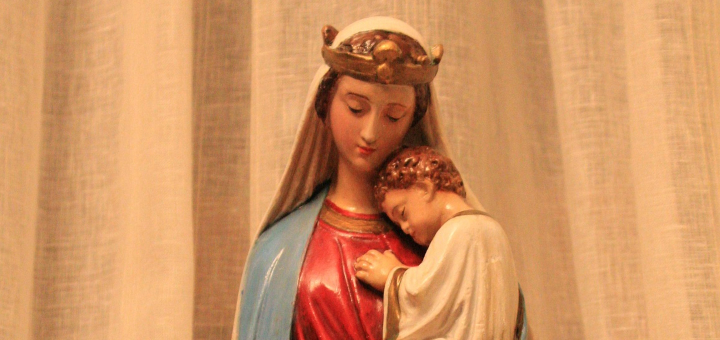 Image credit: Pixabay (2018), CC0 Public Domain[/caption] Since we celebrated All Saints Day this month, I thought I'd share a recent story of saintly intercession in my own life. I have a special relationship with Our Lady, St. Anne (patroness of my blog and naming ministry), St. Rita, and St. Gerard Majella (among others), and though I've asked for their intercession separately with many intentions for years, I'm holding their collective help with my most recent pregnancy close to my heart. My pregnancy was full of interventions, starting months before conception when charting my cycle revealed a too-short luteal phase. I'm blessed to have a NaPro doctor close by, and she helped me both get my cycle back on track and take steps to avoid common causes of miscarriage once I was pregnant. As with my other children, I was diagnosed with diabetes, though much earlier in the pregnancy this time around, and at the end of the first trimester I started insulin injections -- the first time in all of my pregnancies that I needed insulin. Because of the diabetes and my "advanced maternal age," I started twice-a-week non-stress tests at 32 weeks gestation and continued my weekly blood draws and monthly visits to the NaPro doctor and endocrinologist. I truly felt like heaven and earth were working together to keep me and the baby safe and healthy -- I prayed fervently to my four saints for their intercession and gratefully accepted the medical help that I was sure was part of the answer to my prayers.
St. Gerard Statue in Holy Trinity Catholic Church (Trinity, Indiana) via Wikimedia Commons.[/caption] In the delivery room, I felt the presence of those four saints as I labored after having been induced due to high blood pressure and fear of pre-eclampsia at 37 weeks. When the baby's heartbeat started decelerating with each contraction and the decision was made to perform a c-section, I wasn't as afraid as I always thought I'd be if I ever needed a c-section. When I lost so much blood during the operation that I needed a blood transfusion, I wasn't scared -- just so grateful that my baby was totally, completely fine and so healthy, and that I was alive. In the weeks that followed, even as my son had difficulty latching and I pumped breastmilk for nearly every feeding, battled exhaustion, and tried to scrabble back into full-time-mom mode for my older boys, I was filled with gratitude for pumps, formula, my baby's plumping rolls and fantastic sleep habits, my selfless husband's total takeover of all of my non-baby responsibilities, help from my family and friends, and the wonderful community of my blog readers and social media followers who were so excited for the birth of my baby and who assured me of their prayers.
St. Rita of Cascia, via Wikimedia Commons[/caption] While I felt like I couldn't bring my mind around to anything but the baby and when he'd next be hungry and when could I sleep again, I hoped it all counted as prayer -- offered up in gratitude and for all the intentions I'd kept in mind during labor and delivery -- and I thought often of being "carried," like in the Footprints in the Sand, and of those four saints' intercession. Given that those four saints have been so much on my mind, I was so surprised when my parish recently had a "Night with St. Anne" -- a Mass celebrated by Fr. Guy Desrochers, C.Ss.R., a Redemptorist priest from the Shrine of St. Anne de Beaupré, complete with a Eucharistic procession and veneration of a relic of St. Anne (both the baby and I were blessed with it). St. Anne's feast day is in July -- not October -- so the inexplicable timing of this Mass, just after I'd had the baby, made me feel like it was an extra little gift for me.
Copyright 2018 Kate Towne. All rights reserved.[/caption] My family and I go on a pilgrimage every year to a shrine of St. Anne, in order to thank her for her intercession, but Canada always seemed a bit more involved than we were ready for, so to have the Beaupré Shrine come to me was amazing! Not only that, but the Mass was held on the feast of St. Gerard, which is also the feast of St. Margaret Mary Alacoque -- the Italian form of "Margaret" was St. Rita's given name, and St. Margaret Mary's name combines Margaret and Mary. Being someone for whom names have special significance, I was amazed that the four saints so intimately connected to my pregnancy and the birth of my baby -- Anne, Gerard, Rita (via Margaret), and Mother Mary -- had seemingly joined forces to say hello to me from heaven in the form of this beautiful Mass. The "thin veil that separates" felt even thinner that evening, and I delighted in being witness to it. I don't know why God allowed it to happen, but I'm in awe that He did, and so grateful.
---
Copyright 2018 Katherine Morna Towne
About the Author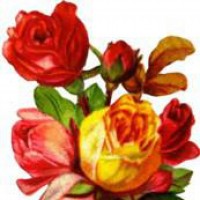 Kate is a writer, wife to a really good man, and mama to their seven boys ages 1 to 15. She shares her thoughts on Catholic baby naming at Sancta Nomina, and her first book, Catholic Baby Names for Girls and Boys: Over 250 Ways to Honor Our Lady (Marian Press, 2018) can be found at ShopMercy.org and Amazon.