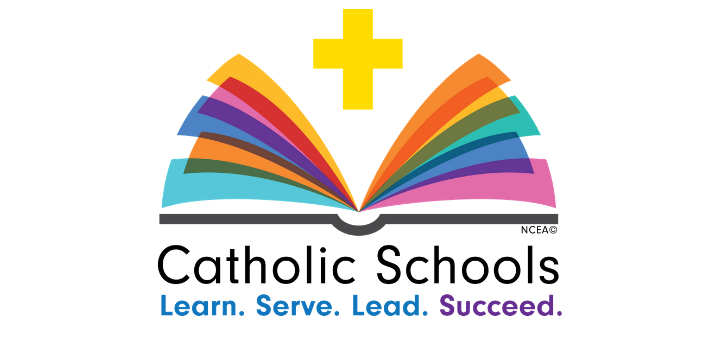 Catholic Schools Week logo courtesy of NCEA.[/caption] At the end of January we celebrate Catholic Schools Week. As a graduate of Catholic elementary and high school, I take such pride in being an alum of both of the schools. My parents made the sacrifice to educate all four of their children in Catholic school environments. They never took vacations, bought new clothes or the latest must have this or that. Dad always said that it was so important to reinforce our lessons learned on Sunday with daily religion classes Monday through Friday.
"Start children off on the way they should go, and even when they are old they will not turn from it." (Proverbs 22:6)
Attending a Catholic school plants the seeds of the faith that blossom into lifelong practices. When I think back to my school days at Maria Regina, the morning assembly comes to mind as the catalyst for my daily prayer practices. I can still hear Sr. Julie Louise's voice leading us in a Hail Mary or Our Father to help us have a good day. Of course we also raised the flag and recited the pledge of allegiance embedding a sincere respect and reverence for our Country. Each parish school had its own unique practices around the namesake of the parish, so for Maria Regina the month of May was a big deal for the girls. That's because one current student would crown the statue of Mary on the school yard and a graduate would crown the statue of Mary in the church. It was a coveted honor and one that I hoped for and experienced.
Copyright 2019 Sherry Hayes Peirce. All rights reserved.[/caption] Sadly, being in Catholic school didn't shield me from bullying. There were a number of things that made me a target for mean spirited comments like being a minority racially, being 5'7 in the sixth grade, glasses, and the overall nerd factor. For me, the one place that I could escape the cruel kids was inside the church. Back then, the church was always open and sometimes I would just sit there and cry until the bell rang, signaling it was time to return to class. Other times I prayed on my knees for God to make me pretty, or send me a friend or boyfriend. Being inside a "safe place" that was the house of God allowed me to survive elementary school. The time I spent in the church did not go unnoticed as the sisters perceived that I was "holy" which elevated me to teacher's-pet status, allowing me to do special projects. It also propelled me into the role of lector and the discovery of one of my God-given talents. Because I know it's from God it built my confidence in my ability to speak in front of larger groups and even fueled a stint as a television news reporter. Fast forward to today and coming full circle my gift of speaking is now being used to share tips, tools, and techniques for evangelizing our faith through technology and social media at Catholic conferences across the country.
Copyright 2019 Sherry Hayes Peirce. All rights reserved.[/caption] Of course the clergy who educated me also influenced my relationship with the church, whether for good or bad. The order of nuns who educated me were the Sisters of the Sacred Heart from Hawaii and the Sisters of St. Joseph of Carondelet. Both Orders had a profound effect on my faith and worldview. Sisters of the Sacred Heart being from Hawaii helped me see clergy of color as a child and inspired me to want to be one of them. They also planted a love for the flowers of the islands. One of the sisters, Mother Mary Regis, was from France and she taught me French. Visiting France is is still on my bucket list. My high-school alma mater, St. Mary's Academy, was managed by the Congregation of the Sisters of St. Joseph or "CSJ's." These sisters were like businesswomen to me and inspired my entrepreneurial spirit. Knowing that they were administrators of renowned educational institutions and hospital systems also shifted my perception of what religious vocations looked like. I often thought about joining an order as my life didn't seem to fit the traditional mold of getting married shortly after college and I did not have that longing to be a wife and mother as profoundly as some of my friends. Seeing the sisters living very full and purposeful lives helped me always keep my mind open to alternatives to marriage. In fact, during a pilgrimage to the Vatican for my 40th birthday, I made a pact with God that if he didn't send me a husband by 41 that I was going to join an Order. My husband was sent to me a week before my 41st. A few years ago in researching resources to share on my social media pages during Catholic Schools Week I discovered NCEA, the National Catholic Education Association website. They actually have a whole landing page with themes, custom graphics, articles, infographics and videos to share across social media. As I speak to teachers and catechists about adding technology and social media to lesson plans, NCEA has been a great resource to help me learn about trends in education and challenges in catechizing a new generation. In observance of Catholic Schools Week (January 27-February 2, 2019) I will take time to reflect on how grateful I am for my parents' sacrifice, my lay teachers, teachers who were religious sisters, but most importantly my "Holy Catholic Church" for the commitment to provide Catholic-centered education to past, current, and future generations.
"Catholic education aims not only to communicate facts, but also to transmit a coherent, comprehensive vision of life, in the conviction that the truths contained in that vision liberate students in the most profound meaning of human freedom." - Pope John Paul II
---
Copyright 2019 Sherry Hayes-Peirce
About the Author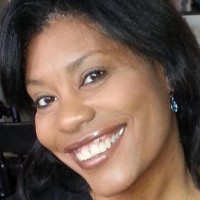 Sherry Hayes-Peirce is a Catholic Social Media Strategist, Blogger, Conference Speaker, Chief Inspirational Officer at Church Social Tips and Missionary Disciple of the New Evangelization. She is passionate about sharing her treasured time and talents to inform, inspire and engage the next generation of Catholics through technology.