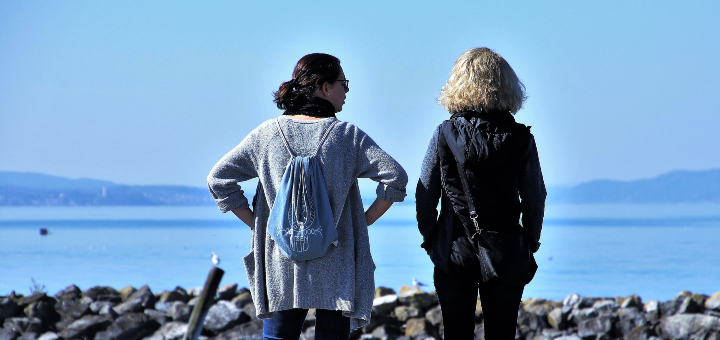 Image credit: Pixabay.com (2018), CC0 Public Domain[/caption]

Noemi Padilla has been a nurse for 20 years, four of which were at an abortion clinic. Her friendship with Tricia Bradberry helped her quit her job and she is now on a mission

to use what she has been through and the things she took part in to save as many lives as possible. Tricia is involved with

Sidewalk Advocates for Life and And Then There Were None (ATTWN) in addition to taking care of five children, fostering children and helping her husband with their recruiting business.

Sidewalk Advocates for Life is a non profit, pro-life organization that reaches out to both workers and patients of abortion centers in a peaceful, prayerful, law-abiding way. Through their work, 5238 babies have been saved, 59 abortion workers have quit, and 13 facilities have been closed.

And Then There Were None is a non profit that works to help abortion clinic workers leave the abortion industry. It was founded by Abby Johnson, a former abortion clinic director. Abby is the author of

Unplanned: The Dramatic True Story of a Former Planned Parenthood Leader's Eye-Opening Journey across the Life Line

and a movie of the same name due out this year.

Tricia got involved on the sidewalk through her friend Chris Gladu who was outside an abortion clinic. Tricia got involved through Chris as a peaceful sidewalk counselor, then she found Sidewalk Advocates for Life. Chris and other advocates peacefully and prayerfully encourage women, both abortion workers and moms, to choose life. They don't march holding grisly signs of aborted babies or talk through bull horns. They seek to encounter all women with love and respect and let them know there is an option aside from abortion. And they always follow the law.

"I learned that you just have to jump in and get creative in using your own time, talents and treasures. There really are no rules other than obvious laws you must obey. These situations are literally life and death. The worst is about to happen, so there is nothing to lose by trying to save the mom and baby with whatever God has blessed you with," Tricia said.

"With young children and having a business, it got difficult for me to get out to the sidewalk as much as I would have liked. One day we got creative when a mom who chose life needed a job and so we hired her at our business. Then we realized that we had the ability to offer something that is very much needed that could extend to even the workers at our local clinic.

"Most of these abortion-clinic workers and moms have children and they are just trying to survive. Sometimes they want to leave, but can't because they need to work and everyone knows it is much easier to leave a job when you already have another one lined up. With our business, we had the unique opportunity to solve this problem for them," said Tricia.

Tricia offered them entry-level positions immediately to give them some income while they looked for permanent jobs. The client managers at And Then There Were None helped with interview techniques, resume writing, and finding interviews.

Noemi worked at the clinic Tricia and Chris stood outside. The Sidewalk Advocates for Life made a good impression on her. Despite the rudeness and nastiness she and the other workers threw at them, they remained calm and peaceful and always had a smile.

One day the owner of the clinic told Noemi to go outside and hose down the advocates. When Noemi balked, her job was threatened. She went outside and made it look like she was watering a tree but she drenched Chris. His response was to thank her because he was so hot. She was surprised by his lack of anger.

"We were mean," Noemi said. "It was us that were mean, not them."

Tricia sees God "in the other sidewalk advocates who sacrifice their days out there to be laughed at, ridiculed, spit at, cursed at, who show up in the heat, in the rain, in the snow, on Christmas Eve, etc. … yet still do not waver in their love and patience to help strangers who are hurting. I see God in the moms going in, the workers and the moms coming out. They are hurting deeply."

The Sidewalk Advocates for Life "relentless lovingness" gradually started to affect Noemi. When she became interim administrator she told the other workers that if they were uncomfortable they could leave and she would give them a good reference.

"Noemi and I met over the phone. Prior to this I had been praying at that clinic where she worked," Tricia said. "Noemi worked at the abortion clinic for a long time. She wasn't leaving easily and they weren't letting go of her easily. They needed her. My first phone interaction with Noemi happened on September 16, 2016."

Noemi knew she needed to leave but didn't know when that day would be. The peacefulness of the Sidewalk Advocates for Life affected her. The workers were told they were advocating for women's rights but they were "miserable, grumpy people. They would start out happy but after being in that morbid environment, it wears on you," she said.

"'Is today the day?' is a text she would receive from me every so often," said Tricia. She kept lovingly and gently pushing Noemi. "I prayed for Noemi in Adoration a lot that year. I never doubted that she would leave. There were days when I just hoped it would happen sooner."

"She was steady, consistent," Noemi said of Tricia.

One morning Noemi woke up and knew it was the day to quit. "I couldn't bear another moment there," she said. "It gets old." Noemi left and still works as a nurse, but not in a clinical setting.

"I really needed a setting that minimized patient interaction so that I could focus on my healing and recovery," she said. "I am treated with dignity and respect, something that was non-existent at the abortion clinic."

"I got the text that she quit on March 6, 2017. 'I'm free' -- That was a great day!" said Tricia.

Noemi's family and friends were ecstatic that she finally left. She celebrated by going to the beach, the place she feels serene and closest to God. She felt free and ready to reconcile with God and start the healing process.

"

God has had total mercy on me and has given me the strength to quit and has provided me with live angels to guide me on this healing journey," she said.

Despite that, she doesn't know though if she will ever be fully healed.

"It took me a long time to accept that I'd been forgiven," she said. Her biggest obstacle was that she didn't feel like she was worthy of God's mercy. She struggled in forgiving herself. Tricia and the staff at ATTWN supported her.

"

ATTWN is STILL to this day walking my healing path alongside me. If I have a particularly bad day or I am triggered or I couldn't sleep all night I can always count on ATTWN to be my unconditional support system.

"

When asked what they want people who are pro-choice to know, they both quickly answered.

"Pro-choice is not really pro-choice -- pro-choice is pro-abortion and that is taking away every choice for both the mom and the baby. That's the bottom line; no matter how we paint it or sugar-coat it, it's the bottom line. It's the biggest lie every woman on this earth, every person, has been told," Noemi said.

"He is waiting for you. Ask his forgiveness and set yourself free from the anger and hurt. Once you do, you will be so much happier too. True pro-life people really do love you. If you are Catholic, run to confession if you have any part at all in your own or someone else's abortion," Tricia said.
Banner at SEEK2019. Copyright 2019 Merridith Frediani. All rights reserved.[/caption]
What about those who are pro-life?

"Maintain the loving peaceful approach and pray for everybody in those buildings: staff, women going in for procedures, family members. It goes hand in hand with being pro-life," said Noemi.

"Pro-life is love, period. It means loving the baby, the mother, the father, the person coercing the mother into abortion, the post abortive AND the abortion workers. We are no better than anyone else if we have not had to walk in such difficult shoes or even if we have had to and made better choices. In the pro-life movement, there is no place, room or time for anger towards those that are hurting. Love these mothers to the truth. Love these workers out.

Get rid of the nasty signs. As Sidewalk Advocates For Life suggests, replace them with signs that point to resources, not your opinion. It is so much more productive," said Tricia.

Added Noemi, "It is important for anyone who is outside these facilities is to remember that even though they may not see the fruits of their labor, they are making a difference. They can't stop. It's important to continue with the relentless petitions and prayers because that is chipping away at the wall that everyone inside has built around them.

I know I wouldn't be where I am today without the unconditional love, relentless prayers and acceptance that I have received from ATTWN and Sidewalk Advocates for Life. My cup runneth over at the thought of just how blessed I am to have the all in my life."

ATTWN has had 480 abortion workers quit thus far. 59 of them came via Sidewalk Advocates for Life.
---
Copyright 2019 Merridith Frediani
About the Author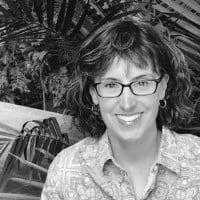 Merridith Frediani loves words and is delighted by good sentences. She also loves Lake Michigan, dahlias, the first sip of hot coffee in the morning, millennials, and playing Sheepshead with her husband and three kids. Merridith writes for Catholic Mom, Diocesan.com, and her local Catholic Herald. Her first book, Draw Close to Jesus: A Woman's Guide to Adoration, is available at Our Sunday Visitor and Amazon. You can read more at MerridithFrediani.com.