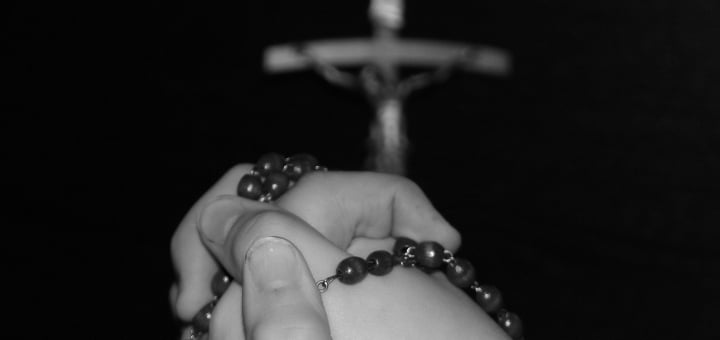 Image credit:
Pixabay.com
(2016), CC0 Public Domain[/caption] I have been trying to pray for over forty-five years. The first five years after I committed my life to God were like a honeymoon, with the gift of tongues sweeping me into the presence of God without any effort on my part. Then, after I became an overworked, sleep-deprived mother of a large family, came the proverbial dry years. Every Christian who commits themselves to a life of prayer goes through this spiritual desert. Those in contemplative orders have different challenges in their lives than mothers but the result is the same: Prayer becomes a burden. Sometimes I dreaded prayer time when it seemed like I was talking to a wall, relying on traditional written prayers when my own words felt like dust. Sometimes I simply sat in silence as God looked at me and I looked at Him. Once in a while, God would offer me a drink in this desert by overwhelming my senses with joy and love. I would often discover a book where every word pierced my soul, giving me the courage to keep walking closer to Him.
Pray Without Ceasing?
We are all called to pray without ceasing but this is not an easy task for mortals. This journey into the Heart of God not only takes perseverance and love it also takes humility. The process of purification and transformation is not an ego-building endeavour where we earn merit badges for holiness. No, intimacy with God is all about learning how to embrace reality and the reality is, we are little and God is big; we are weak and God is strong. This fact is hard to swallow because it goes completely against our ingrained competitive nature to look successful. There is no room for pride in the Kingdom of God.
The Spirit too comes to the aid of our weakness; for we do not know how to pray as we ought, but the Spirit itself intercedes with inexpressible groanings. (Romans 8:24-26)
It is true, people really do not know how to pray, to connect with God. Thankfully, God always initiates by acting and speaking first; Christians need only listen and respond. Of course, our response is not perfect. In a
General Audience on June 18, 2014,
Pope Francis reminds us:
When we recognize that we are sinners, God fills us with His mercy and love, and He forgives us. He always forgives us. This is what makes us grow as the people of God, the church.
The conundrum is that although God dispenses His graces where and when He wants, not as payment for a job well done, it also takes effort on our part to grow spiritually. Prayer is a gift from God which we are told to seek with all our whole heart, mind, and soul. Thank God for the incredible teaching and traditions of prayer in the Catholic Church. Catholics can read about saints' experiences in prayer as they point out both the pitfalls and the tried-and-true path to intimacy with God. I love how Saint Teresa of Avila describes the process of learning how to pray, how to connect with God. Basically, she says Christians must first build a causeway with stone and mortar but this waterway remains dry until the Holy Spirit comes and fills it with the living waters of God's presence. When I recall this explanation of the spiritual life, God keeps me grounded and humble. I am completely dependent on God.
---
Copyright 2019 Melanie Jean Juneau
About the Author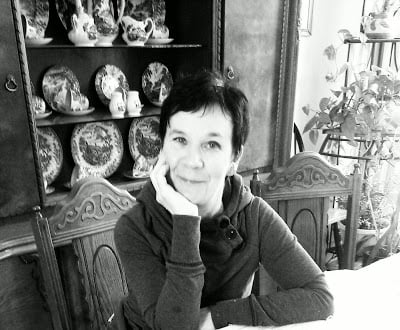 Melanie Jean Juneau is a mother of nine children who blogs at joy of nine9. Her writing is humorous and heart-warming; thoughtful and thought-provoking. Part of her call and her witness is to write the truth about children, family, marriage and the sacredness of life. Melanie is the administrator of ACWB, the Editor in Chief at CatholicLane, CatholicStand, Catholic365 , CAPC & author of Echoes of the Divine.