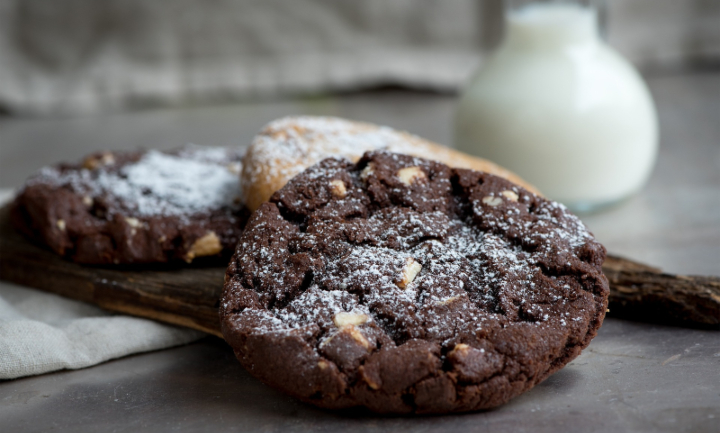 Image credit: Pixabay.com (2016), CC0 Public Domain[/caption] Recently, Exodus 90 began. This is an intense program designed for men -- yet I wanted to join in solidarity with my husband and sacrifice for him better. So I selected a handful of practices from the program to do myself for the duration of the 90 days. I was not excited to give up chocolate and ice cream for such a lengthy period of time, but I didn't think the other practices would be terrible to endure. Well, on the first two days of the program, my kids were acting particular wild, my husband was returning from an out-of-town trip, and I was mentally and physically exhausted. There were several times when I thought, I just want to go hide with some gelato or chocolate. And then I want to hop on Facebook and vent to people about today! Then the realization would hit me like a brick: Exodus 90 has begun, and so have my planned penances. As I held myself back from the temping carton in the freezer and the bowls of Christmas candy still lingering in our cupboards, I realized just how much I depend on material comforts when I'm exhausted and stressed out. I'm a stay-at-home mom, I'll think. It's fine to indulge when life is overwhelming. However, while there is nothing inherently wrong with enjoying a tasty treat while the kids nap, I began to see that those indulgences had become my first impulse. Those were my primary outlets for rest and relaxation. Yet what does Christ tell us in the Scriptures?
"Come to me, all you who labor and are burdened, and I will give you rest. Take my yoke upon you and learn from me, for I am meek and humble of heart; and you will find rest for yourselves. For my yoke is easy, and my burden light." (Matthew 11:28-30)
For the past several days, when the kids are screaming (why do they always do this simultaneously?) and my list of tasks seems endless, I've been diving into the arms of Christ. He -- not ice cream, not dark chocolate -- needs to be my primary refuge and the source of my rest. Everything else needs to come after Him. I've been trying to remember to always take a moment, breathe deeply, and send up a prayer. I've been taking the kids outside to defuse overwhelming situations. I've been more realistic about what I actually need to get done vs. how much I'd like to get done. As I've made these small changes in my life, I've been experiencing a greater sense of freedom. When I eventually end my little plan of asceticism for these 90 days, I hope to continue living in this freedom. I'm excited to someday have a little piece of chocolate during long days while caring for the kids, but first I'll give myself and my stresses to God. Chocolate is great, but only God can truly refresh my heart and my soul.
---
Copyright 2019 AnneMarie Miller
About the Author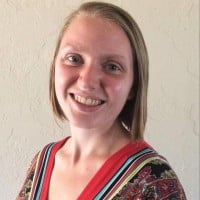 A bibliophile, wife, mother of young children, and lover of the Liturgy, AnneMarie Miller enjoys exploring the manifold—and quirky—ways in which God speaks. She can often be found reading books to her kids, burrowing her toes in the red Oklahoma dirt, or sipping black coffee. Her reflections on Catholicism, literature, and hope can be found on her blog, Sacrifice of Love.