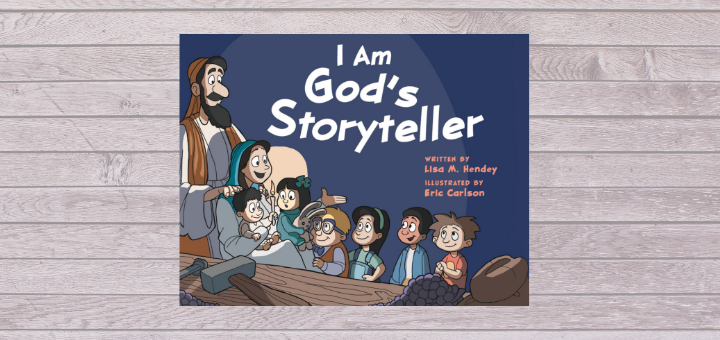 Lisa M. Hendey's new picture book, I am God's Storyteller, coming February 12 from Paraclete Press, has an important message for its young audience as well as those who read the book aloud to the children in their lives:
God gave me eyes to see, a heart to feel, a mind to ponder, and gifts and talents to share his stories in my own way.
It's a beautiful message, beautifully presented. The writing is almost lyrical in its cadence and lends itself wonderfully to a read-aloud. And the illustrations by Eric Carlson are fun and inviting, yet not garish.
Readers of this book will be treated to a little bit of Bible history as the people who told God's story through their lives and witness are chronicled: Moses, Sarah, King David, and Isaiah in the Old Testament; and New Testament figures including Jesus, Mary, and the disciples. Then the book shifts the focus to us: it's our mission to be God's storytellers too. Lisa encourages children to tell God's story in varied ways.
We don't have to be grownups to be storytellers. Remember how much Jesus loved sharing his stories with children?
I am God's Storyteller is a celebration of each child's -- each person's -- God-given creativity and an encouragement to use that creativity to share the Good News with others. It's also an affirmation that each of us has unique talents, and all of those talents are valuable: writing, creating visual art, singing, dancing, inventing games, acting -- all of these ways of using the imagination can help us tell God's story.
Copyright 2019 Lisa M. Hendey and Eric Carlson. Used with the kind permission of Paraclete Press. All rights reserved.[/caption] An author's note at the end of the book urges parents, teachers, and caregivers to foster children's creativity and love of reading in a variety of concrete ways. But the message for parents, grandparents, and other adults goes beyond that one page: we're never too young -- or too old -- to share the Good News with the world around us, and God has given each of us a specific ability and mission to do just that.
---
Copyright 2019 Barb Szyszkiewicz, OFS This article contains Amazon affiliate links; your purchases through these links benefit the author.
About the Author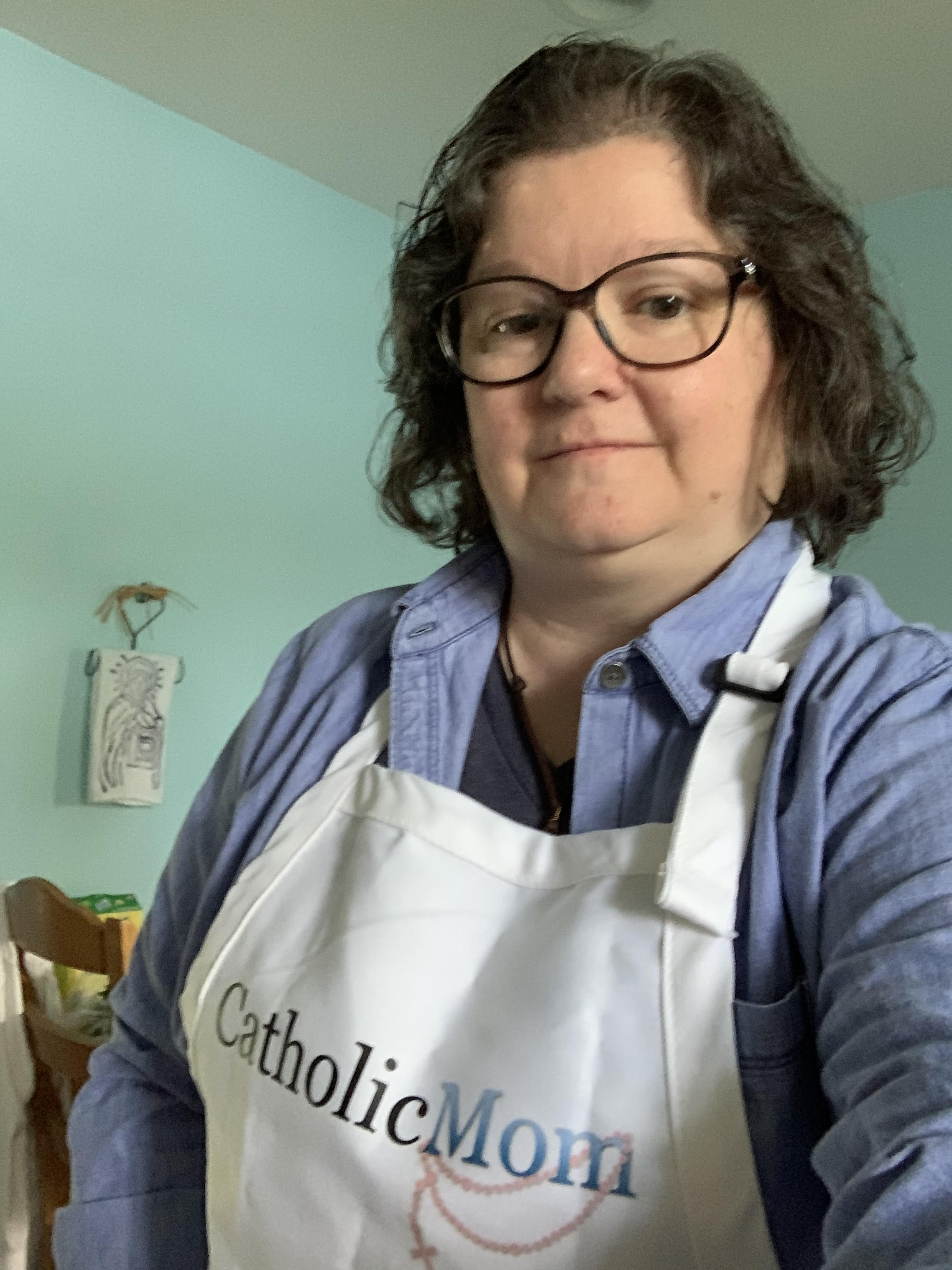 Barb Szyszkiewicz is a wife, mom of 3 young adults, and a Secular Franciscan. She is editor at CatholicMom.com. Barb enjoys writing, cooking, and reading, and is a music minister at her parish and an avid Notre Dame football and basketball fan. Find her blog at FranciscanMom and her family's favorite recipes with nutrition information for diabetics at Cook and Count.