While the November 3 release date feels extremely distant, I've received permission from my awesome publisher Ave Maria Press to give you a "sneak peek" at the cover and descriptive copy for my new book The Grace of Yes: Eight Virtues for Generous Living. So without any further ado, I present to you the new cover for this book:
The process of writing a book is truly a team effort, and even before this book is finished I feel compelled to thank my amazing editor Eileen Ponder and the hardworking team at Ave Maria Press. This includes the Marketing department, who has come up with the following descriptive copy for the project (please note that these words that follow below are theirs, not mine...).
While the process of writing a book is a true joy, most authors will share that the marketing of any book is a challenging task that makes most of us uncomfortable. I share this "sneak peek" today both to invite your continued prayers for the work that remains to be done and to ask you a favor. If you would like to support this book, the most helpful thing you could do (along with those prayers) would be to place a pre-order today for the book at Amazon or to share the cover or a link to this article on your social media profiles. Please know how grateful I am for the many ways in which you support my work! I hope this book will be a great blessing to you as you walk your own "Yes" path!
And yes, we are looking for a name for my friend the fish -- I've been given a few great suggestions, but feel free to share yours in the comments below!
Lisa
The Grace of Yes: Eight Virtues for Living Generously
Catholic new-media personality and bestselling author Lisa M. Hendey is fueled by a lifelong passion for her faith. In The Grace of Yes, she guides readers through pivotal moments of her journey and the eight virtues that have helped her—and will help readers—learn how to say yes to God.
About the Book
Beloved Catholic blogger Lisa Hendey explores eight spiritual virtues that she believes are foundational to the Christian life. In opening windows to pivotal moments of her own spiritual journey, she helps readers learn about belief, generativity, creativity, integrity, humility, vulnerability, saying no, and starting over, and shows how these virtues lead to generous living and the ability to joyously say yes to God. Hendey reflects candidly on real-life struggles: the identity adjustment of leaving a blossoming career to become a stay-at-home mom; the temptation of Divahood as her online celebrity grew; the freedom and opportunities of empty-nest status versus the middle-aged body's pull to slow down; her encounters with spiritual community during treatment for cancer; and the contrast between the profound lingering grief she confronted at a Rwandan genocide memorial and the astounding willingness of survivors there to forgive. Readers encounter Hendey's own struggles and successes while soaking up her characteristic warmth and good advice. Hendey provides questions for personal reflection and a prayer to close the exploration of each virtue.
Endorsements
"The Grace of Yes is classic Lisa Hendey. Anyone seeking a path to more virtuous Catholic living should buy this excellent book!"
Randy Hain
Author of The Journey to Heaven
"Hendey shares her wisdom, her heart, and her experiences to remind us and refine us as we read. I give this book a resounding YES!"
Kristin Armstrong
Author of Happily Ever After
"The Grace of Yes shows why Lisa Hendey resonates with so many people around the world. With clear, accessible language, she teaches that the profound lessons of the Gospel can inform our daily lives."
Carolyn Y. Woo
President and CEO
Catholic Relief Services
"The Grace of Yes urges you to ask big questions—and then to answer them in the small, loving actions of your daily life."
Kerry Weber
Author of Mercy in the City
About the Author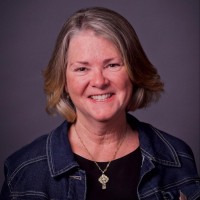 Lisa M. Hendey is the founder of CatholicMom.com, a bestselling author and an international speaker. A frequent radio and television guest, Hendey travels internationally giving workshops on faith, family, and communications. Visit Lisa at LisaHendey.com or on social media @LisaHendey for information on her speaking schedule or to invite her to visit your group, parish, school or organization. Visit Lisa's author page on Amazon.com.