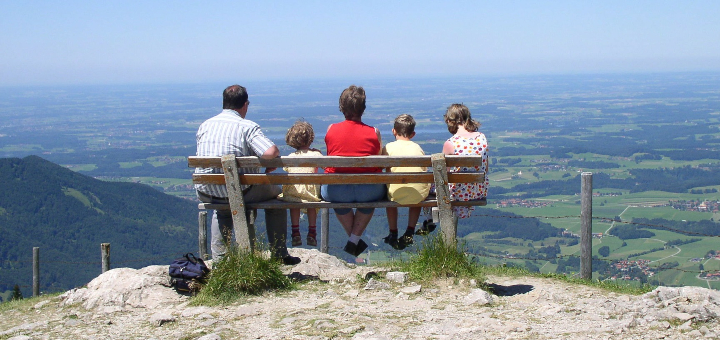 Image credit: Pixabay.com (2012), CC0 Public Domain[/caption]
Scripture to Ponder
The Lord said to Moses: You must also tell the Israelites: Keep my sabbaths, for that is to be the sign between you and me throughout the generations, to show that it is I, the Lord, who make you holy. Therefore, you must keep the sabbath for it is holiness for you. Whoever desecrates it shall be put to death. If anyone does work on that day, that person must be cut off from the people. Six days there are for doing work, but the seventh day is the sabbath of complete rest, holy to the Lord. Anyone who does work on the sabbath day shall be put to death. So shall the Israelites observe the sabbath, keeping it throughout their generations as an everlasting covenant. Between me and the Israelites it is to be an everlasting sign; for in six days the Lord made the heavens and the earth, but on the seventh day he rested at his ease. (

Exodus 31:12-17)

Therefore, a sabbath rest still remains for the people of God. And whoever enters into God's rest, rests from his own works as God did from his. Therefore, let us strive to enter into that rest, so that no one may fall after the same example of disobedience. Indeed, the word of God is living and effective, sharper than any two-edged sword, penetrating even between soul and spirit, joints and marrow, and able to discern reflections and thoughts of the heart. No creature is concealed from him, but everything is naked and exposed to the eyes of him to whom we must render an account. (Hebrews 4:9-13)
Reflecting on Scripture
Why Rest in the Lord
Remember when Sundays were sacred? Stores were closed. Sports were only on TV. My family traveled every Sunday to have a big family meal with either my maternal or paternal grandparents; sometimes we'd see both. The family put aside work, errands, and chores, to be, well, family! Gosh, I miss those days. I could blame the changing world, but honestly, I only have myself to blame. There is nothing stopping me from continuing those traditions and obeying God's commandment to rest!
Copyright 2019 Allison Gingras. All rights reserved.[/caption]
So Why Don't I?
My excuses for not continuing my family's Sunday traditions are pretty lame.
Simply, I really dislike cooking. Furthermore, while I love my family, entertaining taxes the "Mary" in me. Honestly, I possess very few "Martha" (or as this native New Englander says, "Mahthah") qualities.
Work is my jam. Someone could easily make a case to accuse me of worshiping my to-do list! My line between work and rest is further blurred by the fact I am in Catholic ministry. My work is my faith, and my faith is my work.
No one else seems interested. This is clearly the lamest reason above all the others. Who doesn't love a free meal? Do I really believe if I extended an invitation, I would find no one to take it?
It is a Command
Regardless of the reason I fail to keep Sundays for the Lord, beyond my hour at Mass, and as a day of rest, it is still a command from God. This one is not a suggestion, but an honest to goodness bona-fide command. Clearly, it is important to God, if he made room for it on the stone tablets given to Moses!
Why Would You Want a Loved One to Rest?
Let's think about this from a purely human perspective and a place from a great love for another. Why would you want your children to take a break? What about the amount of time they pay attention to spiritual matters? Do you desire for them to give time, even if it is only a little, to the Lord?
First, the matter of giving attention to the Lord. As a mother of three, I worry especially for my young-adult sons, that the longer they go without making time for Christ in their life, the greater the possibility they will eventually leave Him out completely. I am already witnessing this with my oldest, who exhibits a profound out of sight, out of mind relationship with the Lord. It breaks my heart. Would we all not go this same way, if not commanded to make the time to spend with God in the Liturgy?
Second, the benefits of rest on the human body. A worn-out body often becomes sick, and even when it is healthy, is not working to its full potential.
A busy life is one often void of the simple, beautiful pleasures of the world around. If I never lift my nose from my computer, I may never notice the sunshine and fresh air waiting for me outside my window. If I never lift my eyes from my paperwork, I may never see those looking back at me, longing to spend time together.
A Real Challenge
As Sunday approaches, re-read the Scripture verses shared at the beginning of this article. Ponder how you live (or fail to live) the teachings shared in each. What blessing does the Lord have awaiting you in the rest of the Sabbath? Make a commitment to give Him the day (yes, the whole day); then count the many ways you benefited from following this Commandment. If God is commanding it, we can all rest assured He intends it for our good and is guaranteed to help make us holy. What blessings do you expect will come from a day of rest? After giving the Lord your Sunday, record what blessings you actually observed. Which list surprised you?
Connecting to the Scripture
Read Hebrews 4:9-13. Which words touched your heart? Consider what might be the reason these particular words are resonating with you.
Describe your typical Sunday.
List any of your obstacles to making every Sunday a day of rest. What strategies can you employ to give the Lord more time each week, not just on Sunday?
Share, if you feel comfortable, any of your thoughts from your response to the personal reflection question.
Closing Prayer:
Lord, Your commands are right and just. All that you ask of me, you do so out of love. Help me to remember you have created me, know perfectly what is best for, and never ask more than I will be able to accomplish. I pray to have the strength this and every week to give you my Sunday -- spiritually, mentally, and physically. In the surrender of my plans, I believe with my whole heart that you will, in turn, give me peace and rest.
---
Copyright 2019 Allison Gingras
About the Author