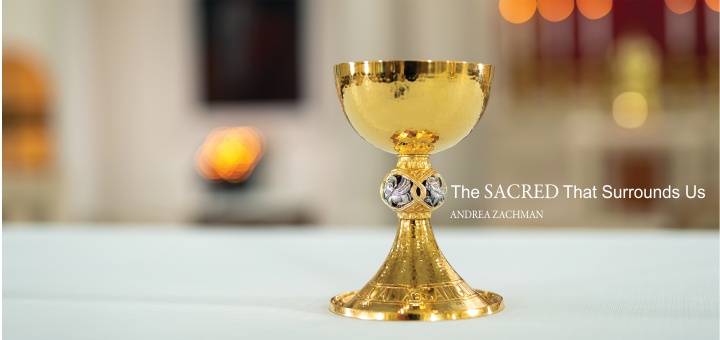 I'm so excited about this book! The Sacred That Surrounds Us: How Everything in a Catholic Church Points to Heaven is a beautiful 130 page Catholic reference book as beautiful as any photographic coffee table book.
Image courtesy of Ascension Press. Used with permission. All rights reserved.[/caption] It explains the historical and symbolic significance of each vessel, vestment, linen, devotional, church furnishing, and architectural component found within a Catholic church. Each sacred article is presented with exquisite photography and meticulously described with infused Catholic teaching to relay the deeper meaning and ethereal qualities and purposes from our rich tradition and faith. As we learn more about these vessels, vestments and articles within the sacred spaces of our Church, we can come to a better appreciation of the beauty and significance they lend to the remarkable sacraments we receive. This book will help to foster reverence and awe within the faithful, as we are called to approach the altar of the Lord. Each item in a Catholic church is there to point to a larger truth. Every sacred vessel and item is packed with symbolism and meaning, aimed at making each visit to a Catholic church a powerful reminder of God's presence and the truths of our Faith. Order The Sacred That Surrounds Us at Ascension Press today!
---
Copyright 2019 Monica McConkey
About the Author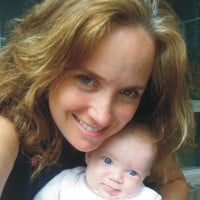 Monica, mom of 5, blogs about Catholic crafts and family traditions at EquippingCatholicfamilies.com. She is an author and creator of Super Saints quizzing cards and over 45 Saint, Sacrament, Catechism and Prayer-packed Craft Kits to help teach the Catholic Faith. The Catholic teaching tools and gifts are available through Arma Dei, the Catholic family publishing company founded with her husband Bill.