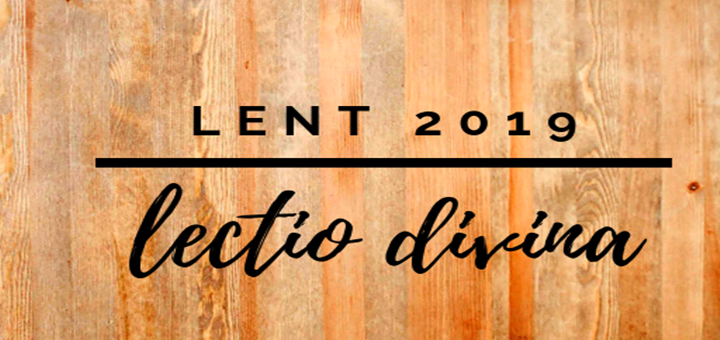 Created in Canva by Kate Taliaferro. All rights reserved.[/caption] I'm so pleased to share that the lectio divina journal that I have made the past few Lenten seasons is back and ready! I've made some updates to the formatting from previous journals that will hopefully make it easier to print. The journal is found at my blog, Daily Graces, and will be available for all of Lent. The whole purpose of this journal is to help the reader, or more accurately, the pray-er, deepen their relationship with the Word. As Catholics and Christians, we hear that phrase, the Word, and it brings to mind two things. First, the Word of God, the Scriptures. The Bible is often called God's love letter to humanity. It is the recording of God's relationship and plan for salvation. But the Word also calls to mind something else. John's Gospel identifies Jesus as the Word, or in the Greek, Logos.
In the beginning was the Word and the Word was with God and the Word was God. (1:1)
This journal then is a place where you can encounter God's Word on a daily basis. The passages chosen for each day come from the daily readings and will help you travel throughout the major Lenten themes: forgiveness, fasting, purification, change, mercy, love, and more. There is space to record your thoughts and prayerful response to your meditation. This Lent, I hope it helps you develop a habit of daily Scripture prayer and reflection, and discover a deepening relationship with Christ through your encounters with the Word. Please share this journal with your family, friends, parish, anyone! It's completely free and hopefully serves you and your community well this Lenten season.
Created in Canva by Kate Taliaferro. All rights reserved.[/caption]
---
Copyright 2019 Kate Taliaferro
About the Author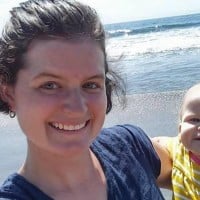 Kate Taliaferro is an Air Force wife and mom of 6. She has a Masters in Religious Education and tries to find God's presence in all parts of her day, be it cooking, cleaning or just the everyday ordinary. She enjoys homeschooling, stitching crafts and finding cheerios between the couch cushions. She blogs at Daily Graces.