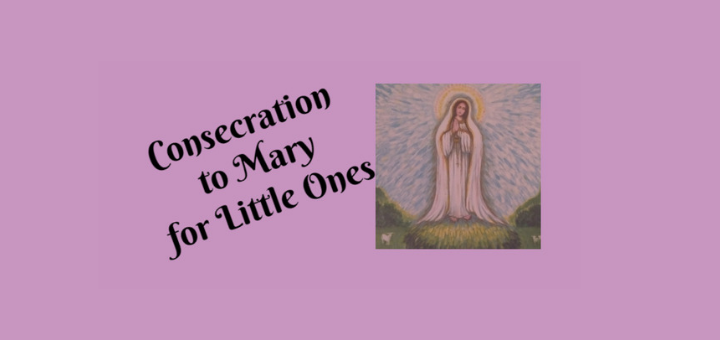 Copyright 2019 Jane Korvemaker. All rights reserved.[/caption] I've often felt that my consecration to Jesus through Mary has been a turning point in my faith life. I'm still astounded at the personal and intimate nature the consecration has taken in my own life. Knowing how much this has changed my prayer life and how it has changed my approach to God, why wouldn't I want this for my kids? I've used 33 Days to Morning Glory for my own Consecration and while it's great for me as an adult, I can't imagine using it with children. Here steps in Consecration to Mary for Little Ones, and I'm just so thrilled to share it with you!
Author Kimberly Fries has done a great job with this beautifully simplified version of the consecration. It is easy to read and understand, and the artwork by Sue Kouma Johnson is beautiful. We are already planning to start our consecration journey for our kids on April 10, to end on the feast of Our Lady of Fatima. In the meantime, I haven't been able to keep my kids from sifting through the book and looking at the pictures. It is a very attractive book for them!
Copyright 2019 Jane Korvemaker. All rights reserved.[/caption] I am so thrilled at this opportunity to consecrate my children to Jesus through Mary! This will be our Easter journey, our joy at learning more about Mary, her relationship with us, and her relationship with Jesus. Each day is a one-page reflection, similar to reflections one can find in the 33 Days to Morning Glory retreat book. These reflections all start with a quote from a saint or a Scripture verse, reflecting on the theme of the day. Here we give the opportunity for our children to deepen their relationship with Mary in a joy-filled way, to help them make their own consecration in an age-appropriate way. If you've been looking for a way to share the consecration journey with your children, Consecration to Mary for Little Ones is your book! Not only is easy to read and easy to implement, but Kimberly provides a list of Marian feast days and their corresponding starting day to make it easy for us parents to figure it out (I totally loved this help). You can add in any extra prayers at the end of the reflection to supplement or you can keep it simple.
Copyright 2019 Jane Korvemaker. All rights reserved.[/caption] I am planning for us to work up to doing a decade of the Rosary each day, at least to start, and I am also looking forward to sharing in saying the Rosary more often with my children. Here's praying that Mary brings much fruit to our journey and to yours as well!!!!
---
Copyright 2019 Jane Korvemaker
About the Author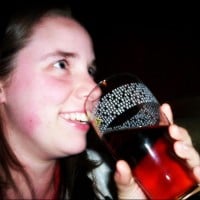 Jane Korvemaker loves food, family, wine, and God (perhaps not in that order). She holds a Certificate in Culinary Arts, which pairs perfectly with her Bachelor in Theology. A former Coordinator of Youth Ministry, she writes from the beautiful and cold province of Saskatchewan, Canada. She works from home and takes care of her three very hard-working children. Jane regularly blogs at AJK2.ca.