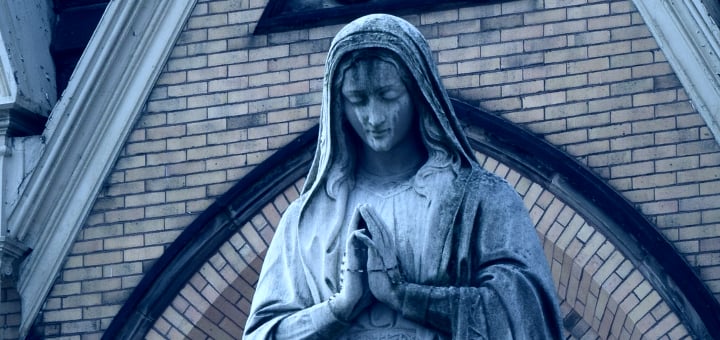 Image credit: Alexander Day (2016), Flickr.com, CC BY 2.0[/caption] I grew up Catholic, but it wasn't until high school that I started taking my faith more seriously. Looking back, I had what I would call a quirky relationship with Jesus. I imagined lots of visual representations of Him, and we had many, many conversations. I had a journal I wrote in nearly every day, which was always addressed to Jesus. It's not clear when I started to pray for Wisdom, but it became in many ways a mantra during high school and in my first years out of high school: praying that God would grant me Wisdom, and that Wisdom would guide me in my life. Wisdom was central to my prayer life, though it by no means meant that I was actually wise. However, I believed I was encountering God's Wisdom through the movement of the Holy Spirit in my life. And though I cannot explain it, all my encounters with Wisdom were distinctly feminine. Throughout this period of my life, I had no doubts whatsoever that Wisdom/Holy Spirit was female, though I know that tradition holds the name of Wisdom for Jesus, and that the Holy Spirit is referenced as male in Scripture. Fast forward years. And years. My journaling is much less frequent than I would prefer, and my once-thriving prayer life has been more years of struggle to pray at all, let alone feel that the conversations were intentional, reflective, or very personal. This past Advent and Christmas I did for a second time the 33-day Consecration to Jesus through Mary, 33 Days to Morning Glory by Fr. Michael E. Gaitley, MIC. The first time that I did it, in 2016, I was blown away. This second time I have been no less floored by the experience.
Mary the Immaculata
This title for Mary is more than title -- it is her being. In the book, Fr. Michael shares that St. Maximilian Kolbe was enamoured with this question: How can she be immaculate conception, as she revealed at Fatima? Why didn't she say she was immaculately conceived? And the answer came near the close of his life -- Mary is the created immaculate conception. The uncreated immaculate conception is the Holy Spirit, her spouse. Mary and the Holy Spirit are in a deep spousal relationship, deeper than we can ever imagine. The Holy Spirit, because of love of His spouse, chooses to give her graces to give to the world. This isn't always the case, but it is similar to love that is shared between spouses (as it were): Mary and the Holy Spirit do as well. This is why one of Mary's titles is Mediatrix of all graces.
Image credit: Fr. Lawrence Lew, OP (2013), Flickr.com, CC BY-NC-ND 2.0[/caption]
When Wisdom Turns Into Mary
That's when it hit me: My experience of Wisdom/Holy Spirit as feminine when I was younger was for a good reason -- it's been Mary. All this time it's been Mary! Or at least, that's the discovery that I believe I've been gifted with during this amazing 33-day retreat. It's a new dimension to my relationship with Mary that has spawned many more questions that I can take into prayer and into conversations with God. And what a joy it has been to realise that that feminine Wisdom guiding me through formative years has been a woman I have only been trying to get to know more deeply the past few years. She has been journeying with me longer than I have been trying to journey with her!
God Is Emmanuel: God-With-YOU
And isn't that the story of God's love for us in our lives? We are unaware of how deeply and how extravagantly this love envelopes us, but it is truth whether we see it or experience it! He is with us from our conception and is as close to us as the next breath we take. Our awareness is so murky, our experiences so confusing, but sometimes we can be given a glimpse into the ocean of God's love for us. And what a breathtaking experience to have! When we celebrated the O Antiphons during Advent, I reflected on Wisdom before this discovery was given to me. Two weeks later, I have a whole new perspective on the graces in my life, my relationship to the Holy Spirit and Mary in the past (and now!), and how God surprises us. Really and truly surprises us. God is and has been working miraculously in your own life, what amazing revelation have you had about God's immense love for you?
Have you been recently surprised by God? In what way?
If you're looking to do the 33-day retreat, you can purchase Fr. Michael's book on Amazon, or if you or your parish is a subscriber, you can find it on formed.org CatholicMom.com also gave a book club series on the book several years ago that contains a day-by-day reflection for you! There are many other authors here who have written on the powerful experience of consecration to Jesus through Mary! Just search: 'Marian consecration' here on the site! Also, some handy dates to start your Marian consecration to end on a Marian feast day! Jan 9 - Feb 11 (Our Lady of Lourdes) Feb 20 - Mar 25 (Annunciation) Apr 10 - May 13 (Our Lady of Fatima)
---
Copyright 2019 Jane Korvemaker
About the Author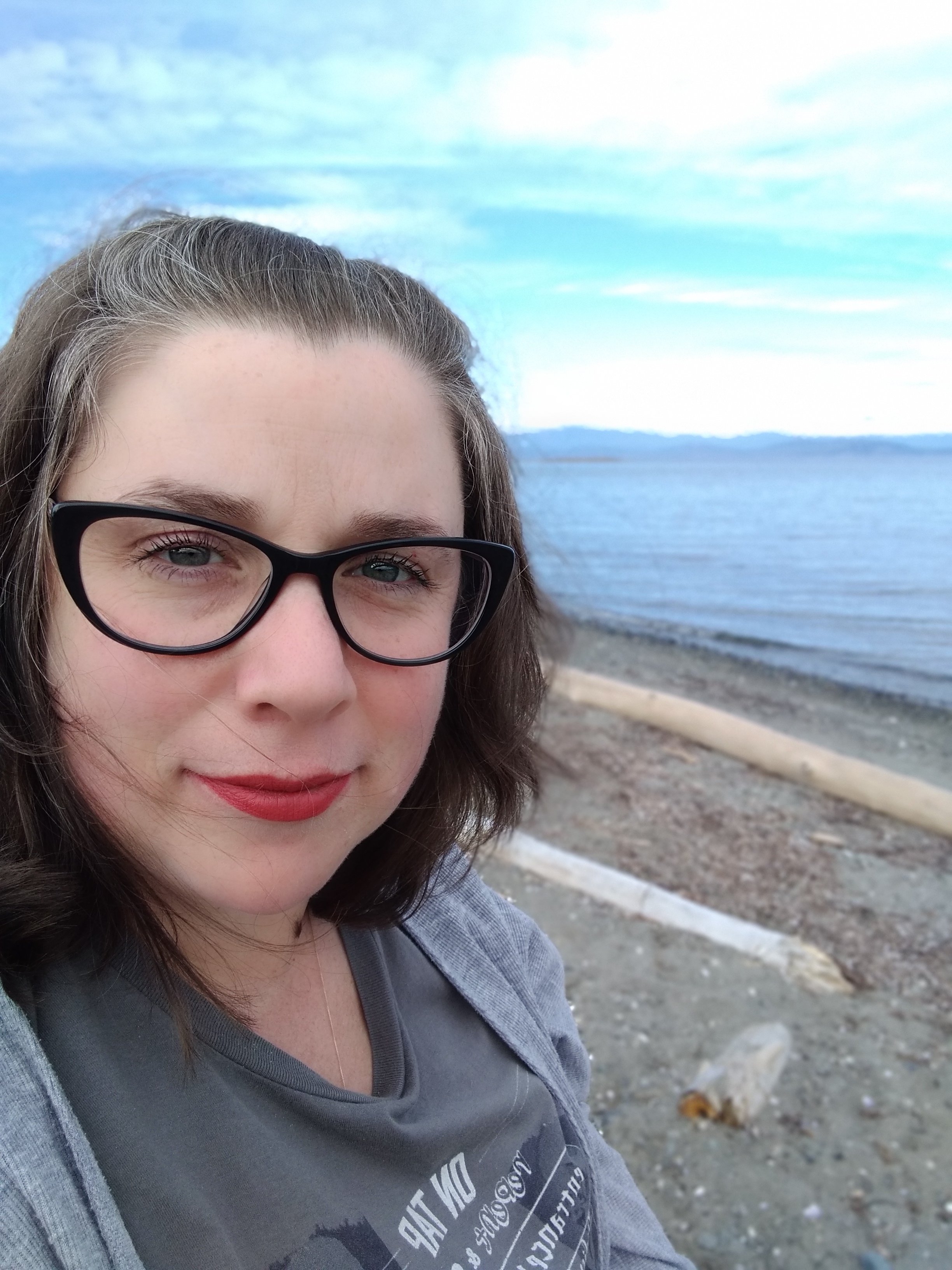 Jane Korvemaker loves food, family, wine, and God (perhaps not in that order). She holds a Certificate in Culinary Arts, which pairs perfectly with her Bachelor in Theology. A former Coordinator of Youth Ministry, she writes from the beautiful and cold province of Saskatchewan, Canada. She works from home and takes care of her three very hard-working children. Jane regularly blogs at AJK2.ca.