"For I know well the plans I have in mind for you — oracle of the Lord — plans for your welfare and not for woe, so as to give you a future of hope." (Jeremiah 29:11)
I so remember feeling lost, as if my soul had been banished to another world. I was frustrated and aimless, knowing something was terribly wrong, but not knowing how to fix it. This state of affairs had come about after I had embraced a highly secular life in college. I was focused on getting my degree and gaining experience as a radio reporter. Everything else was secondary, including the Almighty. It was not that I did not believe in God. I believed in Him with all my heart. But I felt a distance between us. I knew it was of my own making — too many times I had opted for sleep instead of Sunday Mass. I had completely abandoned the Sacrament of Reconciliation, fearing the verbal confession of my sins to a priest. Darkness had descended over me, and I could not find the light to overcome it. Then I experienced by own personal breakthrough — a retreat at my parents' parish. There, I rediscovered the love of God, through the stirring presentations of a dedicated group of lay people. I relished the experience and, that weekend, I overcame my fear of Confession and revisited the Sacrament for the first time in years. I felt a new freedom, having unloaded the baggage of my sins in the Confessional. Given my experience of breaking through hurt and humiliation, I would like to share three steps for helping you find your own breakthrough moment:
Let go and let God.
Consider turning your problems over to God. One of the best ways to present them is to offer them to the Lord at Mass. The mere act of letting go can be so cathartic in improving your mood and your life.
Consider attending a retreat.
Whether you choose a Cursillo or an at-home, do-it-yourself version, make a commitment to get away for a weekend, a day, or even 15 minutes and focus on your spiritual life. Retreats renew your spirit and can help to fan the flame of desire for God.
Pray for deliverance from what's ailing you.
Ask God to orchestrate circumstances to heal your mind and your soul. As your Creator, He knows best how to fashion you into the image He intended. Give him permission to do so.
Have you experienced a breakthrough moment in prayer?
---
Copyright 2019 Maria V. Gallagher
About the Author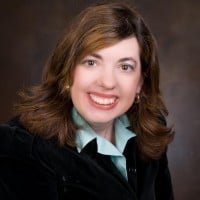 Maria V. Gallagher spends her days advocating for women, children, and families. She is the mother of a beautiful ballerina and a member of the worldwide Cursillo movement. In her spare time, Maria likes to blog, walk, sing, dance, and fill the room with laughter. Read her work at MariaVGallagher.com.