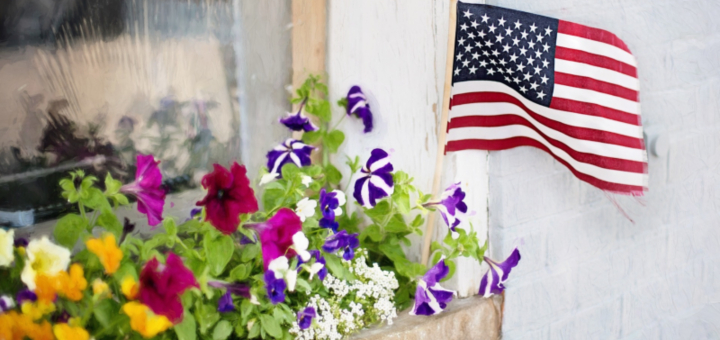 This year for Spring Break, the FORMED App from Augustine Institute provided storytelling, videos, and podcasts that kept our minds engaged as our family took a 9-day US History Road Trip Adventure. We drove between 3 and 15 hours at a time, starting from St. Louis, Missouri. The trip began with a stop in Carey, North Carolina, to say "Hi!" to some family, then we immersed ourselves in the amazing experience of America's heritage in Washington, DC. We finished up by climbing into the living history of Colonial Williamsburg for a few days. I highly recommend that every American family make this trip at some point. As our nation seems to drift into depravity a bit more each day, it is refreshing to see the strong moral roots of our country's founding. As we sped across the miles between our destinations, FORMED enabled us to be entertained and engaged with spiritually nutritious content during each of the legs of the journey. Overall, we were "formed" during the whole trip, by intentionally choosing what to listen to in the car, and by looking for nobility in our nation's history. Starting the Journey with Audio Dramas Many people now know I'm kind of passionate about connecting with, and promoting, virtue-rich media and storytelling … particularly material created by Catholic authors and artists. One of my favorite Catholic authors is Regina Doman. As we began our trek, we listened to the audio drama of her "fairytale retold," The Shadow of the Bear. The production quality is excellent and the story is fabulous. It is thoroughly enjoyable for tweens, teens and grown-ups. Later on, we listened to the latest audio drama new release from Augustine Institute, Ode to Cecilia. We thought it was a well-crafted story that most any age in the family can enjoy. It was created by the exceptionally talented Paul McCusker, who helped create many audio dramas for Focus on the Family in the past, and now, as a Catholic convert, is sharing his gifts in new directions. Discovering Virtue Carved into the Foundations of our Nation's Capital We began our time in DC with a trip to the National Shrine to the Immaculate Conception. It is an incredible cathedral with so much beauty devoted to the Blessed Mother. The crypt Church and the Marian chapels on the lower level are worth going to DC alone for. Later, we toured the halls of the White House, the home of each US President, and the front door of America's national hospitality. In some other countries, the dwelling of the nation's ruler is a palace. The humility of our White House is striking when you actually walk through it. And the one who created the first design for that house is the one president who never lived there. The countless tributes all over DC to George Washington and his truly heroic virtues, are a great reminder why our nation's capital is named after him.
"Fortitude" at the US Library of Congress. Copyright 2019 Cathy Gilmore. All rights reserved.[/caption] There's a lot of moral heritage hidden in plain sight around DC. A book published by Our Sunday Visitor called One Nation Under God provided us a bit of a scavenger hunt to look for the examples of quotes and artwork depicting faith and virtue along our way. We discovered gorgeous images of Virtue painted on the walls of the US Library of Congress. We were impressed by the fabulous displays of biblical history at the new Museum of the Bible, just a short walk from the Smithsonian. Sacrificial virtue permeated the air as we reflected on the valor of our soldiers resting at Arlington Cemetery, and remembered at the memorials of World War II, Vietnam, and more. The Journey to Colonial Williamsburg As we drove to Colonial Williamsburg, I chose some non-fiction podcasts to fill the time. I heard Joseph Pearce: "Faith and Culture," with several interviews with the talented Paul McCusker. This was followed by Matt Fradd: "The Big Question: God are you there?," Matt Smith: "Is God on your iPod?," Mark Hart: "Facing your Fears," and Jeff Cavins: "Fan or Follower?" In each case, the material was outstanding and delivered in an engaging way. This was such a great way to fill the time. It was high-quality content, with a surprise inside. FORMED provided interesting inspiration and information to echo inside my head that also fed my soul along the way.
Copyright 2019 Cathy Gilmore. All rights reserved.[/caption] Colonial Williamsburg was such a delight. The fact that people actually devote their livelihood to learning and living the history and trades of 17th-centuryAmerica, is amazing. The "characters" we met were living parables of virtue and self-reliance. My husband and son liked the brick-makers the best. They were making and firing a large tower of bricks. It only happens once or twice a year. We happened to arrive at just the right time to witness the process. We also thoroughly enjoyed the "To Hang a Pirate" drama, and dining at the King Arms Tavern was the grand finale of our trip. FORMED in Spite of Ourselves As we surged down the highway for home, I was happy to hear the sound of the St. John Bosco movie and the movie about St. John Paul II drifting through the car. And I was thankful for the FORMED platform to provide us such high-quality soul-sustaining content, available anywhere, anytime on our trip. Now, lest you think I am a living saint and my travelling companions are adorable cherubs, I want you to know that our little family had all the normal squabbles to which long doses of close quarters in a car can give rise. And without some divine intervention, we may have missed all the great FORMED content entirely. I was going to let our son watch a few shows on the DirecTV App. But I couldn't get it to work. We had brought several audiobooks on CD from the library to listen to, but one jammed in the CD player as soon as I tried to play it. It's still in there. My final advice: Don't be as uncooperative as me when God prompts you to choose spiritual travel enrichment opportunities. Plan on travelling with FORMED from the start, you'll be glad you did!
---
Copyright 2019 Cathy Gilmore
About the Author