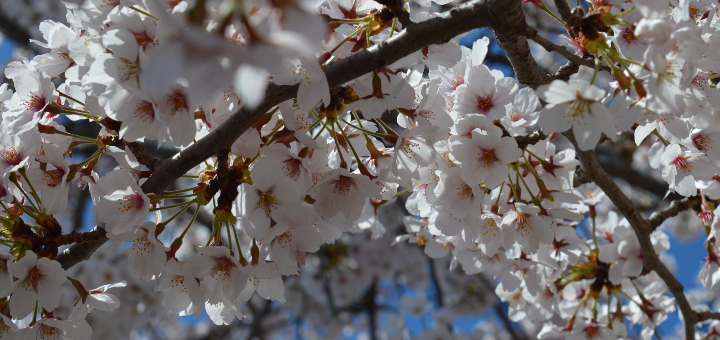 Copyright 2019 Megan Swaim. All rights reserved.[/caption] Last week my family took a quick day trip to Washington, D.C., to enjoy the cherry trees (some 3,000 of them) whose blossoms were at peak bloom. The tidal basin, where the Jefferson Memorial and many others sit, is especially beautiful this time of year, with so many blooming trees you can scarcely distinguish one from the other. As we walked through D.C. and around the parks and memorials I found my eyes gravitating not so much to the trees, but something different entirely and just as moving – the people. I've walked through this city many times and am always struck before at all the different people – tourists and locals, visitors and the masses making their daily commute, children and professionals, conservatives and liberals and everything in between – walking the same paths. Most people walk quickly to get to their destination, with not a lot of interaction between groups of people, and many never looking up from their phones. But that day, it was nearly the opposite. Though the paths were crowded with thousands, everyone was doing the same thing: appreciating something beautiful. As we walked I heard so many different languages, and saw people from every different walk of life mesmerized by the same scene. Everywhere we looked there were people laughing and smiling, taking photographs or offering to take one for a stranger. I don't think I've ever seen so many people enjoying the same thing at the same time and there was something almost holy about it. In the days since, I can't stop thinking about the scene and what I can learn from it. It was such a tangible experience of the impact of beauty. I've quoted Dostoevsky's popular "Beauty will save the world," but I'm not sure that I understood it quite so deeply as I did that day. Those cherry blossoms made us all stop and look up at something outside ourselves, and that made us stop and look around at each other. Our world seems to become more fractured by the day, the walls between us getting taller, but that day was a good reminder that there are so many important things we share. As we approach the joy of Easter, it makes me ponder how we can incorporate more beauty and wonder in our celebration? How can our family invite others into that celebration? How can we share the beauty of Christ's resurrection with a world that is looking for something beautiful? I'm not sure that I have any adequate answers yet, but the questions are leading us to something deeper. So I invite you to join the conversation. How has beauty played a role in your faith and how can it be a part of our work of sharing the joy of the Gospel?
---
Copyright 2019 Megan Swaim
About the Author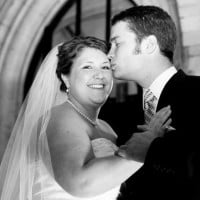 Megan Swaim is an Indiana girl on an east coast adventure. A former high school youth minister, she now gets to minister full-time to her three young daughters and her husband Josh. Megan spends her days homeschooling at the kitchen table, drinking iced coffee, and exploring coastal Virginia.