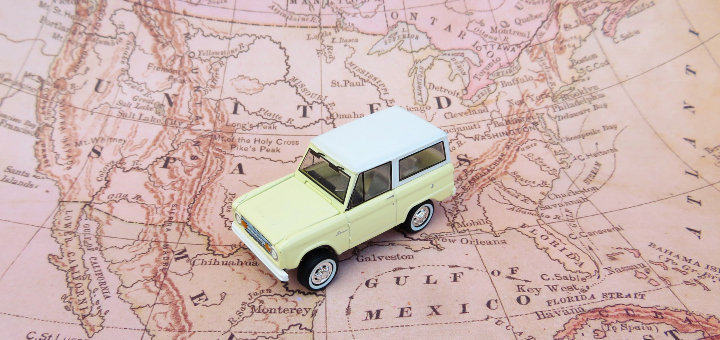 Image credit: Pixabay.com (2017), CC0/PD[/caption] It seems to me that I'm always busy. Honestly, I'm not sure I know how to be any other way. But lately, I've been feeling overwhelmed before I even start some days. Too many days. I'm absolutely certain that I'm not alone in this, just as I'm absolutely certain that I possess the skills to change my outlook from overwhelmed to extremely well-occupied (I'm an optimist, but I'm also realistic). The trouble is, when I'm overwhelmed, my head may believe I can conquer the feeling, but it's my emotions that are running the show. So yesterday morning, I asked for some divine guidance in constructing a map out of the low-lying fog of overwhelm that descends lower and lower as the week progresses. It didn't take long for me to find my first clue. When I sat down at my desk, there it was. Beside my laptop was a small notepad -- one that was there by design so I could jot down short-term or non-essential bits of information. The name of a TED Talk someone recommended. An attribution for a photo I was using in a blog post. The kind of information that I needed in the moment but that wasn't permanent or time-sensitive enough to make it to a to-do list. It wasn't supposed to be another to-do list, but it showed every sign of becoming just that. I didn't need another to-do list. I had enough already. That's when it hit me. I already had systems in place. I just wasn't using them. Which is precisely why I felt overwhelmed. In short order, I figured out three steps I could take right away. Simplify. My multiple to-do lists weren't doing me any favors. My here-a-list, there-a-list, everywhere-a-list-list approach was a major contributor to the cloud hanging over me because everywhere I turned, there was either something to do or a list of things to do. No wonder I felt overwhelmed. The thing was, I had a system, so I'd already determined the "how" piece of simplifying. It was time to ... Do a routine check. This was as simple as asking myself if I had a method in place for dealing with my lists. I do. And it works -- but only if I use it. A combination of busyness and laziness had led me to a series of quick fixes, which left me feeling ... You guessed it. Overwhelmed. It took me about two seconds to recognize that returning to my routine would lift the cloud, at least part of the way. If there had been no routine or if the routine I had in place wasn't working, I'd need to do some strategizing and planning but, in this case, it was as simple as returning to good habits instead of investing in bad ones. And, with that in mind, there was one more thing I could do to nudge that cloud up a little higher. Do what works. Returning to my routine was the biggest step in this direction, but I also needed to give myself permission to go back to the T in STYLE and Take small steps. Part of the reason I felt overwhelmed was that my goals weren't realistic. No matter what I do, there will only ever be 24 hours in a day, so planning 26 hours of activities not only doesn't make sense, but is also guaranteed make me feel overwhelmed. Remembering small, simple steps like Give it Five! and Don't put it down, put it away! helps me keep moving forward without creating more to do as I go.
Copyright 2017 Lisa Hess. All rights reserved.[/caption] And, since feeling overwhelmed can be, well, overwhelming, I'm including a bonus tip this week. Ask for help/delegate. I thought of these strategies while I was in the shower and had nothing to write with (white soap on a white shower shell is pretty much invisible and the conditioner was uncooperative). Luckily, my husband was in the kitchen and I called out to him to "write this down!" which he did without asking a single question. And, the thing is, he'd do more stuff, too, but he can't read my mind. I have to ask. Even if your personal style is I love to be busy, there are times when the busyness can get overwhelming. When this happens, it's time to take stock, trust yourself and your styles and do the things you know work for you, even if they seem counterproductive (or even wrong) to someone else. We need our styles most when we feel overwhelmed because they create the map that works best for us whether it's a direct route, a well-traveled route or a winding dirt road that only we can navigate.
---
Copyright 2019 Lisa Hess
About the Author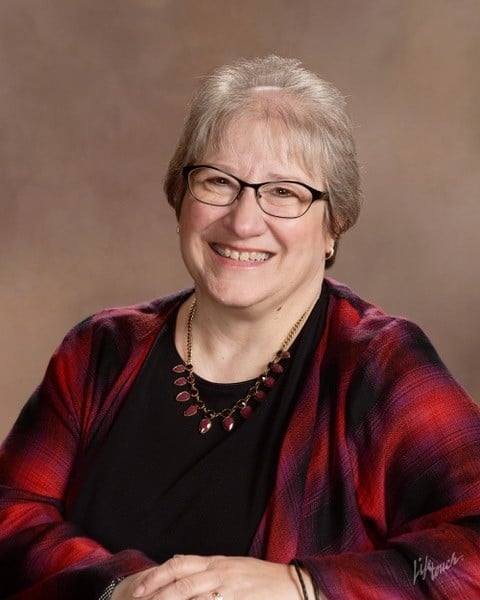 Lisa Lawmaster Hess is a transplanted Jersey girl who writes both fiction and non-fiction. Lisa's latest book is the award-winning Know Thyself: The Imperfectionist's Guide to Sorting Your Stuff. A retired elementary school counselor, Lisa is an adjunct professor of psychology at York College. She blogs at The Porch Swing Chronicles, Organizing by STYLE, and here at Catholicmom.com. Read all articles by Lisa Hess.