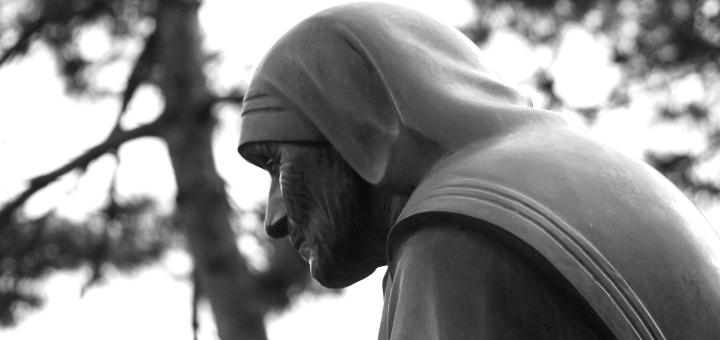 Image credit: By Lulzim McColly (2008),Flickr.com, CC0/PD[/caption] How many times do we look at the problems in this world and become overwhelmed? If you're like me you want to cure every illness, keep every human from starving, take care of every unwanted child, and house every person living on the street. The task becomes so daunting that our bleeding hearts become discouraged and nothing gets done. Our good feelings become exactly that and humanity is no better off than it was when we first began pondering how we could change the world. It's a vicious cycle, and I dare say, a thwarting from the enemy. This idea became apparent to me while reading The Screwtape Letters by C.S. Lewis and was only reinforced by the movie Mother Teresa of Calcutta. In The Screwtape Letters, Screwtape, a demon of the underworld, is mentoring his demon-nephew Wormwood:
Do what you will, there is going to be some benevolence, as well as some malice, in your patient's soul. The great thing is to direct his malice to his immediate neighbor whom he meets every day and to thrust his benevolence out to the remote circumference, to people he does not know. The malice thus becomes wholly real and the benevolence largely imaginary.
In the movie Mother Teresa of Calcutta I noticed that Mother Teresa didn't see the entirety of the poor in Calcutta and then falter because there were too many of them. She did not quit because there was nothing she could do. Instead, she knelt before one man, saw one man's suffering, and took care of the one. Then the one became two, then three, then four, then hundreds, then thousands, then millions as her Sisters of Charity ministry grew into a world-wide organization. When I combined the two ideas – C.S. Lewis' observation to the obstruction of change, whether it be malice or good will, and Saint Mother Teresa's wisdom and humility in seeing one need and filling it – I finally understood why so many become discouraged. Our picture is entirely too large.
If you can't feed a hundred people, then just feed one. – Mother Teresa
This understanding led to a life-altering change of perception, a life-altering change to how I treated the people around me, and a life-altering change to how I loved each and every day.
Love begins by taking care of the closest ones – the ones at home. – Mother Teresa
The sound advice of Mother Teresa echoed through our family. Before I knew it, God was moving us to reach people in our church, and not long after that He had us involved in our community – helping one person at a time. Yet there ended up being something interesting about all this "helping." We started to notice that God was using other people as well – other people to help us. The entire time God was moving my family along our path, He was intertwining our path with others – weaving and stitching together friendships that helped us all grow closer to Him. Jesus' promise in Luke 6:38 reigned true:
"Give, and it will be given to you. A good measure, pressed down, shaken together and running over, will be poured into your lap. For with the measure you use, it will be measured to you."
Then it all clicked. The story of Mother Teresa: She gave and it was given back to her. Did she squander it? No, she gave more and more was given back. She was the living Parable of the Talents. She gave and gave until she died. And now? She is saint. Which is exactly what God is calling us to be: serving one person at a time in the capacity in which He has enabled us. Who is that one person that God has placed in your life who needs His love? How are you going to change the world today?
---
Copyright 2019 Kelly Tallent
About the Author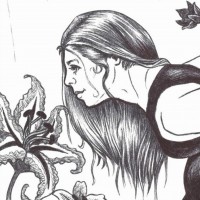 Kelly Tallent, who blogs as "The General," is mother to five children and wife to a living saint. She is the author of The Joyful Pessimist, a self-published journal that delves deeply into the intricacies of living the life of a Catholic Christian woman. You can find her book, links, and blog at The Joyful Pessimist.