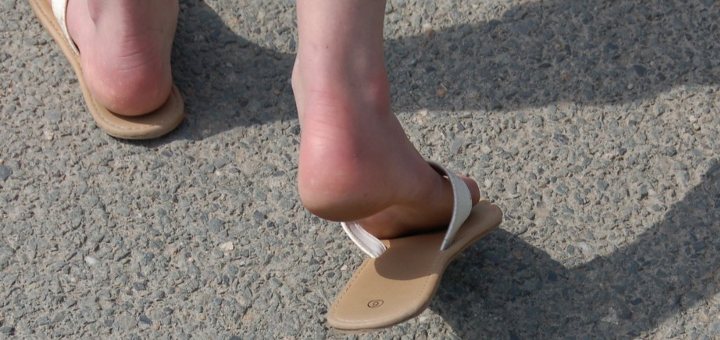 Image credit: Flickr.com (2011), CC BY NC-ND 2.0[/caption] "Be thou my vision, oh Lord; be thou my vision, oh Lord. Let me not see all that you see, but only one step ahead." (Joe Hand) Lent is over and our journeys continue with the light of Easter illuminating our way. Led by God's hand, we move forward. Some of us will see the full light of revelation of His will. Everything will make sense; the goal will be visible and within reach. But some of us will receive just enough light to see our feet in front of us, and enough of the path so that we can put one foot in front of the other. The horizon will not be in plain view. In the early morning light we can make out just enough around us to proceed. But we will have to wait for the longer view that is provided when the sun rises. "Be my direction, oh Lord; be my protection, oh Lord. Keep me in line; my will incline to your holy will instead." We have to continue to trust in God as we grope in dawn's darkness. Only God knows what will be in store for us when the sun rises. According to what we are able to bear, he will gradually reveal His plan, formed out of the deep love and concern he has for our welfare.
Image credit: By Rachel Melton (2012), Flickr, CC BY NC-ND 2.0[/caption] It reminds me of an analogy my philosophy teacher in college presented in answer to a question I asked about death, Purgatory, and Heaven. He likened the passage of death to darkness being replaced by light. But having been in the dark for so long, our eyes need time to adjust to the brilliance of His presence. Purgatory grants us that time as we are purified to make that adjustment. Father Dominic from St. Joseph's Abbey in Spencer described this adjustment to the light in his Easter homily. Mary Magdalene was granted just enough of it at dawn to perceive that the tomb was empty. She then ran to the disciples to report the news. As Peter and John came to investigate, the sun rose higher, revealing important details as they peered into the tomb: the burial cloths left behind and the cloth for Jesus's head, rolled up in a place by itself.
By Giotto (?) - wga.hu, Public Domain, Link[/caption] The truth of the Resurrection had to be unveiled slowly, as the disciples did not yet understand that Jesus would rise after the darkness of His terrible death. Even when Mary Magdalene saw Jesus in the light of the day, she mistook Him for the gardener. Through the sound of His voice, addressing her by name, the darkness of unbelief dissipated, and the light of truth revealed. The Gospel mentions no eyewitness to Jesus's resurrection, and it is not hard to imagine why. The brilliance of the light when life returned could not be endured by any human being. Note that the soldiers guarding the tomb had no recollection of the rising — they had nothing to report. As the familiar hymn states, "Though the eye of sinful man thy glory may not see." It is His glory that we are being invited to witness in our journeys. Seeing just enough to put one foot in front of the other, we are being led to that glory. Jesus revealed the truth to Mary and the apostles in bits and pieces; when he deemed them ready, he showed himself to them. This is the long view, the horizon we long to see as we grope in the darkness. Moment to moment pressing forward, feeling lost and having no understanding of where God is leading us, the hope of experiencing the final glory is the light that illumines our path. Patience in our suffering, guided by that hope, will be rewarded.
---
Copyright 2019 Susan Bailey
About the Author