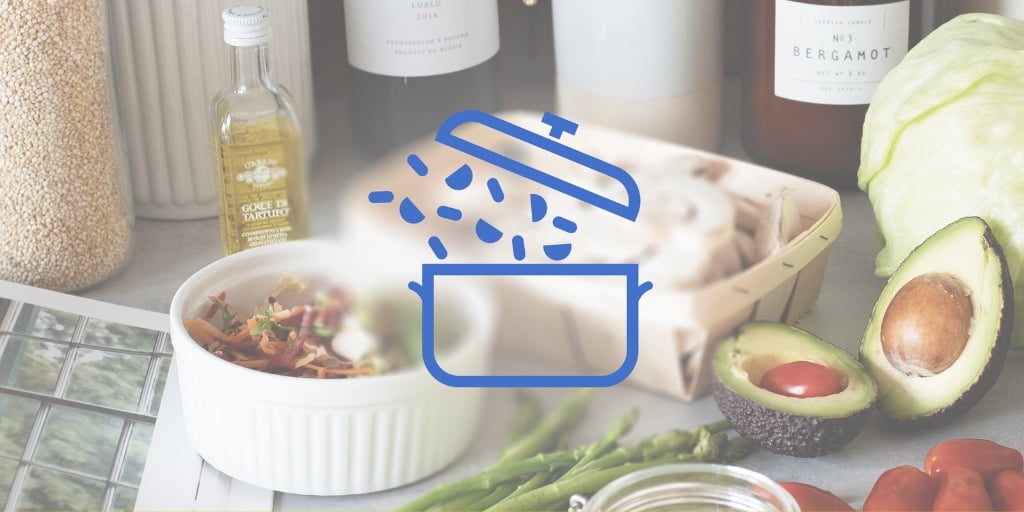 If you are looking for a delicious meal that can incorporate a variety of ingredients, then you must try Italian Stuffed Bread. This delicious meal originates in Italy, but considering my Portuguese heritage, I like to add a few ingredients native to Portugal. Don't feel obligated to follow my preferences, you can personalize the Stuffed Bread to your own taste! I rely on Emeril Lagasse's Basic Bread Dough for Stuffed Bread. This gives the structure for the dish. After the dough rises for an hour and a half, I advise immediately working with it to create your personalized Stuffed Bread.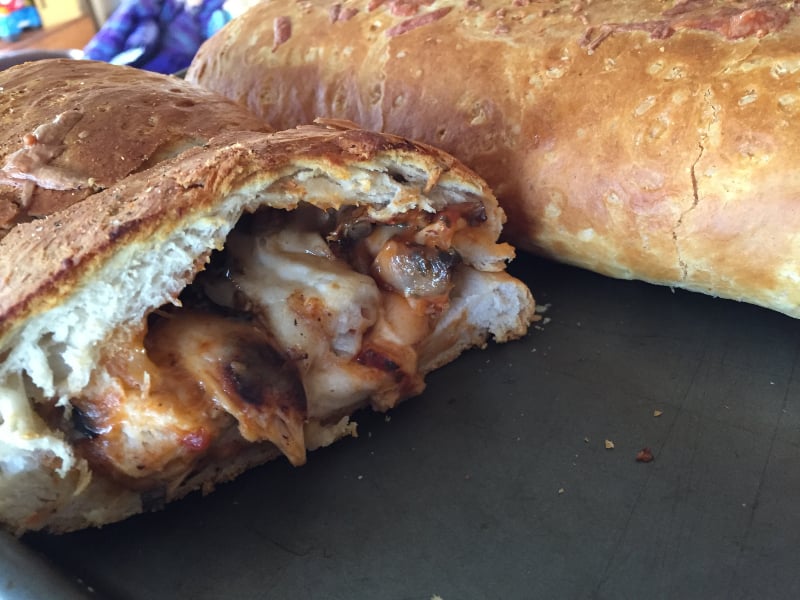 Stuffed Bread
1-2 Cups of Pasta Sauce
Shredded Cheese (your preference)
Diced vegetables (peppers, onions, green onions, broccoli, mushrooms, etc.)
2 eggs (whisk thoroughly)
*If it's not Friday, Diced Sausage (or choose your favorite meat)
Directions
Roll out bread dough on a floured surface. Make sure it isn't too thin, otherwise it will rip. If it is too thick, the dough won't bake thoroughly.
Preheat the oven to 350 degrees.
Add a layer of pasta sauce to the rolled dough. Don't over-do the sauce, otherwise it will soak through the dough and leak out. (This will especially happen if the dough is too thin).
Shred your favorite cheese and layer the pasta sauce. I have a love for mozzarella and goat cheese.
If adding meat, layer it on now. I add Portuguese Linguica (mild) or Chouriço (spicy). You can add any meat, or choose to go meatless.
Place the cut-up vegetables evenly over the meat and one more layer of cheese.
Begin rolling the dough lengthwise into the shape of a log and close the edges by stretching the dough over the ends. Lay the rolled dough on a cookie sheet with parchment paper. You will want to place the dough directly on the seam of the log.
Beat two eggs and brush the top of the dough.
Let the dough sit for about 20 minutes.
Bake the stuffed bread for 30-40 minutes, or until golden brown.
Let it cool for about 10 minutes and cut into slices.
Enjoy!
This meal may take a little longer to prepare, but the taste is well worth the time. Considering the length of time to make Stuffed Bread, you may want to consider purchasing pre-made bread dough from the grocery store. I usually make two to three of these at a time. They are great for leftovers, and can be frozen for a future meal!
---
Copyright 2019 Danielle Heckenkamp
About the Author
Danielle Heckenkamp is a stay at home mom and freelance writer who lives in Wisconsin with her husband and six children. Danielle writes about her daily experiences as a mom and love for her Catholic Faith. Danielle is the co-author of a nonfiction book about manners and common sense. You can find more of Danielle's writing at DMHeckenkamp.com or step inside her daily life on Instagram.