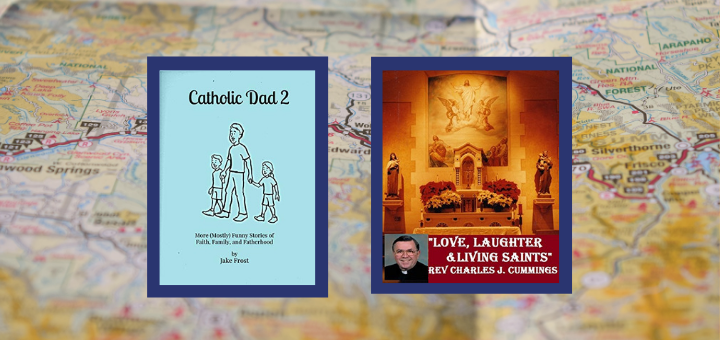 Image created in Canva using free elements.[/caption] Just in time for Father's Day gift planning (or your own summer-reading enjoyment), here are two books packed with fatherly wisdom: true stores, one written by a father of four, and one by a parish priest. CatholicMom contributor Jake Frost's second collection of family stories will charm you as much as his first one did -- but if you didn't read Catholic Dad yet, don't let that stop you. You can jump right in and read Catholic Dad 2: More (Mostly) Funny Stories of Faith, Family, and Fatherhood. (Or go ahead and read them both!)
Most of the stories in this book are only two to four pages long -- a great length for busy parents to enjoy. I enjoy Jake's perspective on raising children as a stay-at-home dad, his appreciation for his own mother's influence in his life, his gentle sense of humor, and his unabashed faith that shines through on every page. Rev. Charles J. Cummings, a priest of the Diocese of Scranton, Pennsylvania, is clearly a storyteller at heart, and that definitely shows in Love, Laughter & Living Saints. He notes that some of the stories in this book have made their way into his homilies over his 50 years as a priest.
From vignettes of his childhood to seminary stories and tales of the joys and challenges of life as a parish priest, this short book comprises 70 stories in addition to Father Cummings' own vocation story, which serves as the introduction to the book. These stories clearly depict the author's care for his family and his parishioners, and his servant's heart.
---
Copyright 2019 Barb Szyszkiewicz, OFS This article contains Amazon affiliate links; your purchases through these links benefit the author.
About the Author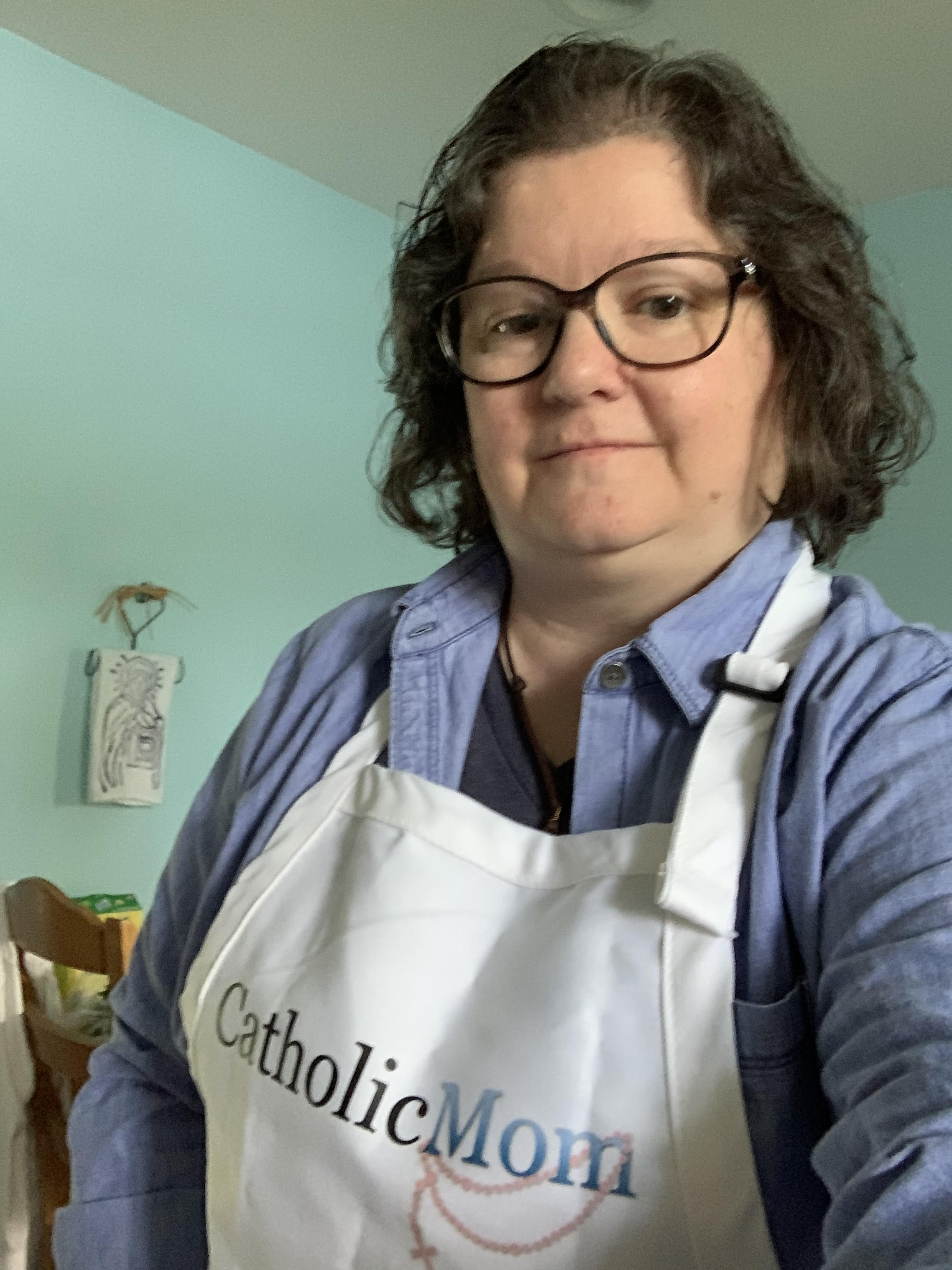 Barb Szyszkiewicz is a wife, mom of 3 young adults, and a Secular Franciscan. She is editor at CatholicMom.com. Barb enjoys writing, cooking, and reading, and is a music minister at her parish and an avid Notre Dame football and basketball fan. Find her blog at FranciscanMom and her family's favorite recipes with nutrition information for diabetics at Cook and Count. Her booklet, The Handy Little Guide to Prayer, is coming in May 2021 from Our Sunday Visitor.