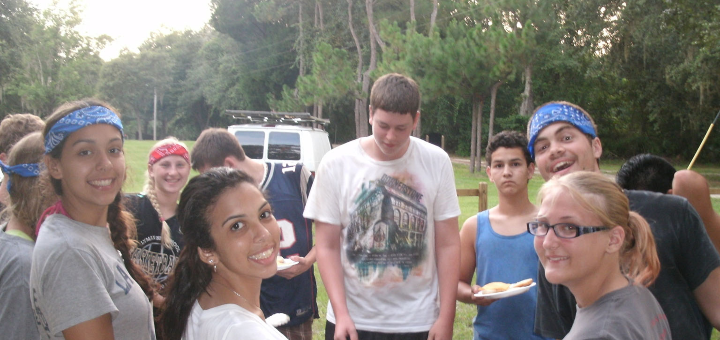 Courtesy of AdventureCatholic. All rights reserved. Used with permission.[/caption]
The oracle which Habakkuk the prophet received in a vision … Look over the nations and see! Be utterly amazed! For a work is being done in your days that you would not believe, were it told. (Habakkuk 1:1, 5)
"You've got to have a dream, if you do not have a dream, how can your dream come true?" These are the words sung by a very caring mother to her precious adult daughter in the old movie South Pacific. This song challenged her daughter not only to go forth, but to dream big and to never give up. It was later in life that I was to learn that God puts dreams in our heart as you walk with Him. The dreams placed in your heart by your Heavenly Father soon become a vision for your purpose. God begins to unfold in prayer exactly what He has called you to do. Your soul is renewed. You know that this calling on your life fits your gifts and personality. You leap for joy. You walk with a new confidence in Christ, and your life takes on real meaning. You run the race of life to win, going forth at full speed. Soon you discover the reality that without God, the work is impossible. No matter how many gifts and talents you have, God is the one who brings the vision to fulfillment. You seek Him with your whole heart and wait on His timing. Slowly but steadily the vision becomes a reality. Walking in His grace day by day, the pieces to the vision begin to come together like a puzzle. You are humbled by the awakening that you are walking in a work of God.
Courtesy of AdventureCatholic. All rights reserved. Used with permission.[/caption] This is the story of the birth of AdventureCatholic.com. Two men, Alan Migliorato and Darryl Dziedzic, had a big vision, a calling by God. This vision fit their gifts, talents and personalities. They dreamed big, sought the face of God and now their vision has become a reality. Slowly but steadily, the pieces have come together, and they know that they are walking in a work of God. Alan and Darryl both observed that after graduation, many teens' faith began to weaken. Adventure Catholic was their solution to filling this void. Their goal was to provide leadership training by forming shepherds for the "sheep." Adventure Catholic provides a fun and interactive way for teens to get to know more about their Catholic faith and embrace it. Armed with the Word of God and following in the footsteps of Jesus they began to disciple youth. This is the way Adventure Catholic passes the faith down to the next generation.
Courtesy of AdventureCatholic. All rights reserved. Used with permission.[/caption] Darryl, youth minister at St. Mary Magdalen in Altamonte Springs, shares the three youth-ministry goals set out by Bishop Noonan of the Diocese of Orlando:
Relationship with Christ
Relationship with the Church
Look out for their well-being
The third point is what Adventure Catholic has chosen to concentrate on. Not only do Darryl and Alan teach teens the skills to be a leader but guide them as what to do if they fail at something. In the book, Teaching Teens to Fail, which they co-authored, their leadership training blueprint is laid out in detail using four steps: "Challenge, Observe, Process, and Challenge Again." This book helps the parents learn how to bring the lessons learned at adventure catholic into the home. You can order a copy at AdventureCatholic.com, and Alan will even autograph the book. Confirmation retreats, parish missions, and days of retreat. Alan has also authored The Manly Art of Raising a Daughter. What started out as a four-day Adventure Catholic camp has evolved into Confirmation retreats, parish missions, and days of retreat. Their motto is "Speak the truth in love." Listen to the interview below to discover what the acronym "FOG" stands for. https://www.youtube.com/watch?v=V5Dxrk3l6qk You may have more questions about this ministry and so did I. Please take the time to watch the interview; Alan and Darryl are anxious to tell you all about their ministry at Adventure Catholic. "You've got to have a dream. If you do not have a dream, how do you make that dream come true?" So seek God's face and dream big, because nothing is impossible with God. When we seek God's face and walk in His grace, we discover the purpose for our lives. Then joy abounds, we walk in a new confidence, and our life takes on new meaning. No one can do everything, but everyone can do something to make a difference in this world. God places the dreams in our hearts. What is God calling you to do?
---
Copyright 2019 Ellen Mongan
About the Author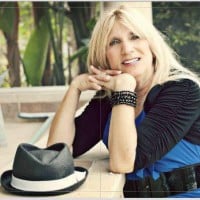 Ellen Mongan, a Catholic writer and speaker, has been married more than 40 years to Deacon Pat Mongan. They have 7 children and 12 grandchildren. Ellen is a host of WOW Radio Podcasts, a religious columnist for the Augusta Chronicle, and has spoken on both radio and television. She is the founder of Sisters in Christ, Little Pink Dress Ministry, and Women-Fests.