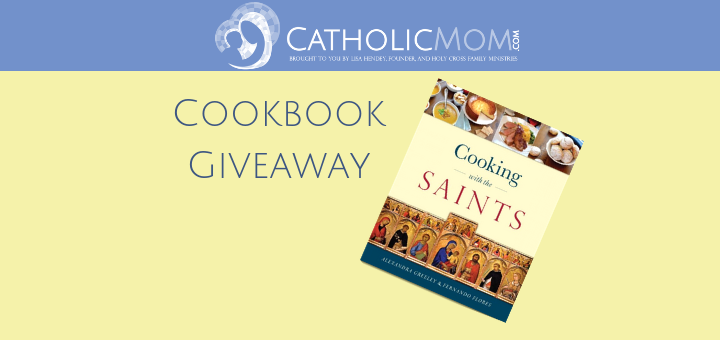 This is no ordinary cookbook. (Believe me; I have plenty of those.) In Cooking with the Saints, Alexandra Greeley and Fernando Flores have put together a road map to cooking your way through the liturgical year. For each month of the year, at least five saints' days are paired with a recipe from that particular saint's country or region of origin. Each month also boasts a full Saintly Meal, with recipes for a main course, several sides, and a dessert. The Saintly Meal also comes with a handy shopping list, which makes it very easy to inventory your pantry and spice shelf before heading to the grocery store. You'll also find a few paragraphs about the typical cuisine of that saint's native country in this section. Each saint's day is marked by a short biography of the saint.
A fun feature, and one I see myself using frequently, is the bonus section: Celebratory Cookies. This part of the book contains 16 cookie recipes matched up with feast days. Enjoy making these cookies with your family and sharing with friends and neighbors. Some recipes make up to 7 dozen, so you'll have enough for a crowd! Some recipes, such as Potato Cakes for the feast of St. Vincent de Paul, are very simple and use ingredients most families will have in the pantry. Others are more complicated, calling for items such as green papaya, Thai basil, cardamom, berbere spice, grape leaves, and tahini. You'll find recipes for cooks at all skill levels as well. All the recipes in this book are beautifully photographed so you know what the finished dish should look like. Take a look at the recipe selections for the month of June:
Zucchini fritters (St. Justin Martyr, Palestine)
Syrian meatloaf (St. Ephrem the Syrian)
Minestrone (St. Aloysius Gonzaga, Italy) -- look for this recipe here on CatholicMom.com on June 21!
Honey cake (St. John the Baptist, Israel)
Saintly meal (St. Josemaría Escrivá, Spain): Gazpacho, Paella, Crema Catalana, Strawberries with sugar and vinegar
Turkish Semolina Cookies (St. Terence) in the cookie section
Peek inside the book: https://youtu.be/g_dmNKYhO_c Get more mileage from the recipes in this book by preparing them on other special occasions: for example, my husband and son are both named Stephen, so I could serve the recipe for St. Stephen's Day on their birthdays as well. Enter below to win a copy of Cooking with the Saints! For your chance to win, leave a comment answering this question: How do you celebrate the saints with your family? Two winners in the United States will receive a copy of this cookbook. Contest ends Tuesday, June 11 at 11:59 PM. Winners will be notified by email and will have 48 hours to claim the prize. If prize is unclaimed, an alternate winner will be chosen.
---
Copyright 2019 Barb Szyszkiewicz, OFS
This article contains Amazon affiliate links; your purchases through these links benefit the author.
About the Author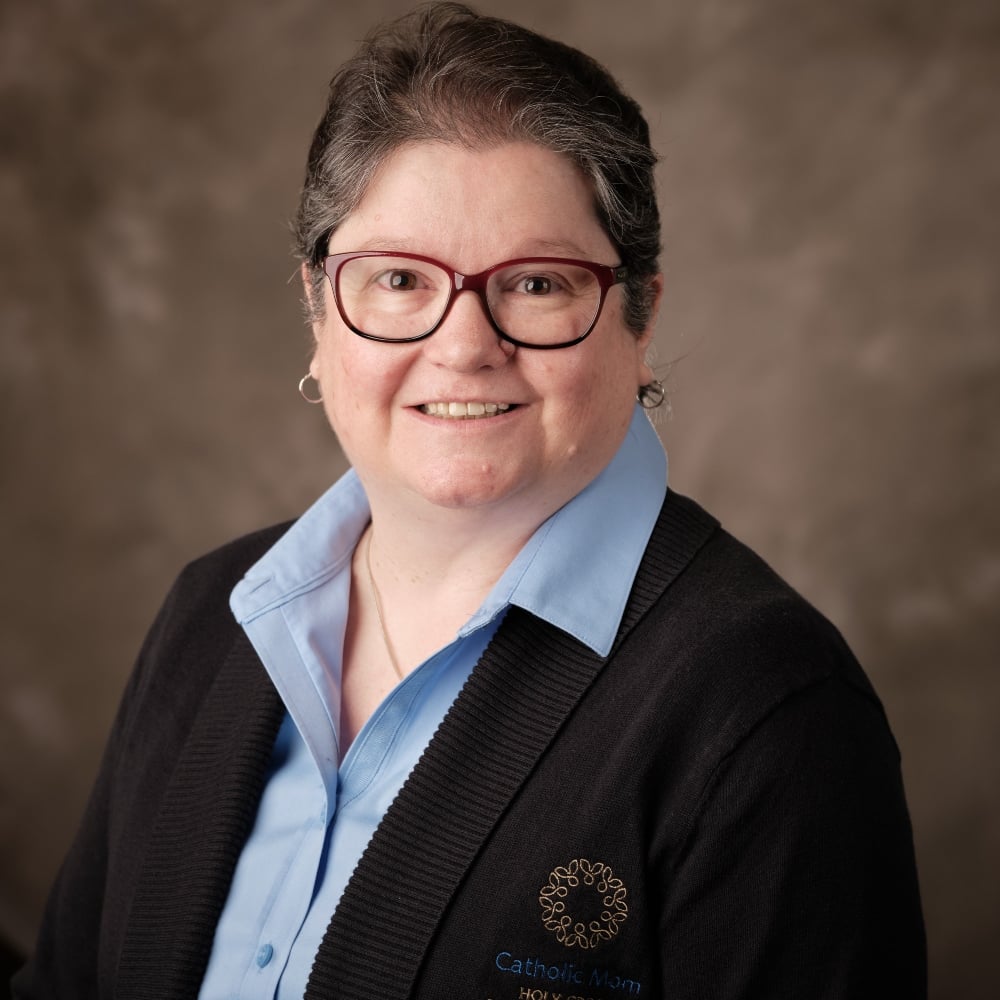 Barb Szyszkiewicz is a wife, mom of 3 young adults, and a Secular Franciscan. She is editor at CatholicMom.com. Barb enjoys writing, cooking, and reading, and is a music minister at her parish and an avid Notre Dame football and basketball fan. Find her blog at FranciscanMom and her family's favorite recipes with nutrition information for diabetics at Cook and Count. Her booklet, The Handy Little Guide to Prayer, is available now from Our Sunday Visitor.