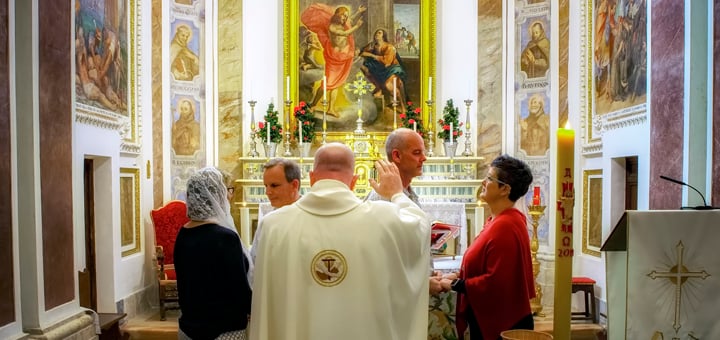 Copyright 2019 Dino Carbetta. All rights reserved. Used with permission.[/caption] In an age where it seems that many our friends and family are experiencing divorce, or have already divorced, I am encouraged once per month at our parish. Once per month, the parish priest calls down those who are celebrating their wedding anniversary that month. There is usually a lineup of about 20 couples per month per Mass. The priest hands the microphone to each couple and they introduce themselves and state the number of years they have been married. The numbers range from one year to 68 years! Many of them were married in our very own parish! With each couple, we size them up and try to internally guess how many years they have been married. The congregation cheers for every couple, but really explodes when the couple has been married for 50 years or more. Honestly ,I get emotional, and fight back the tears of pride for all those who are up there, both those who are facing years of happiness, growth, and struggles; and those who have already weathered many storms and embraced life as a permanent couple, come what may.
Copyright 2019 Dino Carbetta. All rights reserved. Used with permission.[/caption] It's such a spectrum of experience standing before us. The newly minted couples sometimes have a brand-new baby, while the elderly couples are up there in wheelchairs and walkers. As many couples have been married for 38 years (that was the magic number this month) I imagine what it's like to be married for 38 years. I imagine the children and the grandchildren. I imagine all the moves, the financial ups and downs. I also imagine what health struggles they might be facing. Did they have a cancer diagnosis at some point? Did they deal with infertility? I imagine the career choices and moves that kept their family moving forward and stable. Finally, I wonder if their faith kept them together through all of this. They have made it this far. All the marriages are vulnerable and fragile in some ways, and strong in others. I love this part after the Mass because I feel like all couples need to be cheered on and encouraged. All couples stand as witnesses to us that we can be successful too with the support of our Church, our faith, and our community.
Copyright 2019 Dino Carbetta. All rights reserved. Used with permission.[/caption] Now, I also realize that years do not necessarily equal marital success. There are many unhealthy marriages, and there are many unhealthy individuals within marriages. There are marriages that are invalid and qualify for annulment. We know that domestic violence affects 4.7 million women every year. Chances are that we all know people in both healthy and unhealthy relationships. My hope is that the number of healthy marriages in the Catholic Church far outweigh those that are severely diseased. If you are in a healthy relationship, it's time to proactively praise God for that blessing, and in addition, keep working to maintain it. Before my dad died, I asked him the success to his long marriage (50+ years). He said, "Compromise." He might have said, "Compromise, flexibility, and compromise." Either way, I got the picture that bending my will was a big part of the secret. Bending our will is something that we should have practice at with our faith. "Not my will Lord, but Yours."
Copyright 2019 Dino Carbetta. All rights reserved. Used with permission.[/caption] Another way to keep your marriage strong is to recognize and appreciate the efforts of your spouse. Recognize them as special to your partnership. In my home, I thank my husband for being a great step-dad, for doing the dishes, and for his amazing smiles and hugs at the end of the day. Remind yourself and him what makes you smile, and what you are not taking for granted.
Copyright 2019 Dino Carbetta. All rights reserved. Used with permission.[/caption] Every day, whether we are together or apart, we say our vows. When we are together, we say them face to face during a quiet moment. Since my husband is in the military and is not always home, there are times when we have to say them on the phone when he has a break, or on FaceTime when we're lucky. This instills the commitment we have made to God and to each other every single day. Every day I take those vows seriously and contemplate the day I made those promises. Since marriage is really the foundation of our family unit, it's important to protect it from harm. Harmful influences can include too much media, sports, food, business, travel, illegal substances, and many legal but damaging habits. Have things that unite you. This can range from having a sport in common to enjoying any hobby or experience together. The more you have in common, the better. Take an interest in what interests your spouse. Making an effort shows you care about more than just yourself. Check your communication style. Changing your style can be tricky since you have been doing it all your life. Your spouse can be more receptive when your thoughts are expressed in his/her preferred manner. Work on finding out what triggers to avoid and the best times and ways to communicate with your spouse. Sometimes timing is everything! Make Mass and prayer a priority in your family. You are setting an example for each other and for others. If your spouse doesn't pray with you, then pray for her/him. Keep your family strong in the faith. Try out different novenas. Pray out loud before meals. Remember the promises of the Rosary, and try to say it when you have any spare time. Remember to thank God for your marriage and your spouse, who is a gift.
Copyright 2019 Dino Carbetta. All rights reserved. Used with permission.[/caption] I did a search on the internet and found some sad statistics. The average length of marriage in the U.S.A. is 12.2 years. This is similar for France, Australia, Mexico, Great Britain, South Africa, and Japan,. They all hover between 11-13 years. Places like Luxembourg, Spain, France, and Russia have among the highest rates of divorce, ranging between 55%-87%. The reasons, according to UN data:
communication problems
loss of connection
infidelity/trust issues
physical or emotional abuse
alcohol and drug addiction
financial problems
work/time pressures
family interference
physical health or mental health issues
The most common reasons for divorce, according to UN data:
Incompatibility
Infidelity
Drug/alcohol addiction
Physical/mental abuse
One thing is for sure: Marriage is a bond that has to be protected and nurtured in order to flourish. Catholics have a 36% divorce rate worldwide, approximately 28% in the USA, which means you need to aim to be in the 64-72% and that's doable. Not only is it doable, but it's our obligation to live up to our promise. I am definitely encouraged each month when the majority of people standing at the altar have been married for many years and are attending Mass together. From 2006-2010, a National Survey of Family Growth measured divorce rates of those who practiced NFP and went to Mass. You should find the results reassuring and thought provoking.
"Those Catholic women who ever used NFP in their marital life were 53 percent less likely to be divorced compared to those women who never used NFP. However, those women who had frequent church attendance had a 34 percent less likelihood of being divorced compared with women who had less frequent church attendance."
"There were 28 women (9.6 percent) who were currently divorced among the 292 women who ever used NFP. This rate of divorce was statistically lower than the 756 women (14.4 percent) who were currently divorced among the 5,237 women who never used NFP (Chi square = 5.34, P < 0.21)."
It is important to employ all tools and gifts available to fortify your marriage. Marriage is a SACRAMENT. You are not alone in your marriage. You have the grace of the Holy Spirit when you are cooperating in grace. Remember to lean on the sacraments in times of trouble, fear, and doubt. The most powerful tools may be your combined faith life of going to Mass together, praying together, and practicing NFP while you are of child-bearing age. Add to that all the appreciation, appropriate communication, shared interests, and gifts in each other's love languages and you have a recipe for success. May you be shining examples for your children and community, both in your marital joys and struggles. For more Sacred Art images by Dino Carbetta, please visit DinoCarbetta.com.
---
Copyright 2019 Marya Hayes
About the Author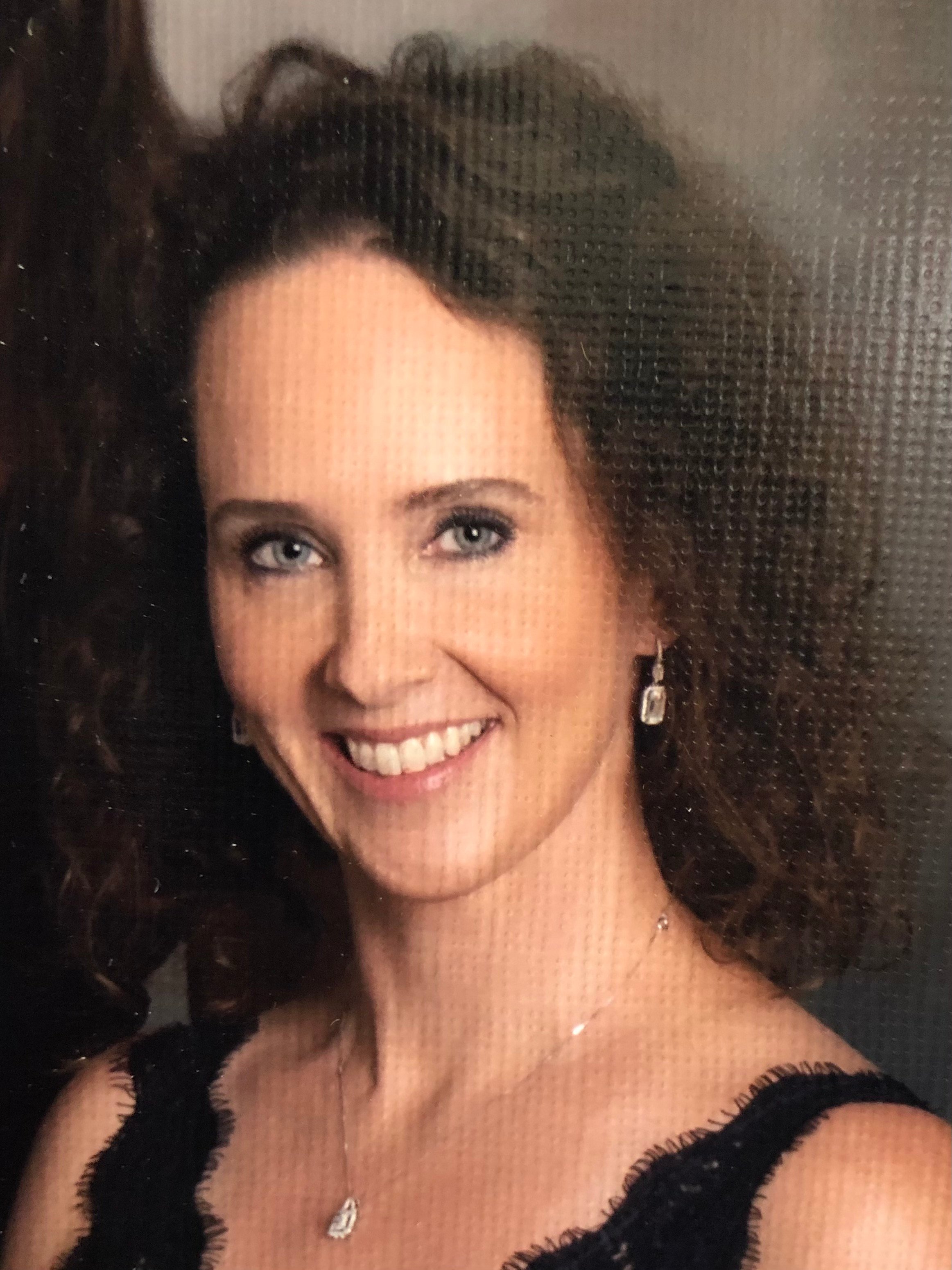 Marya Hayes is mother to 3 active teens and is a military spouse. Her days consist of running the household and her mini business, and driving her teens daily all over the planet. Her favorite saints include St Francis de Sales, Saint Benedict, Padre Pio, and JPII. Marya enjoys cooking, hiking, and spending time with the family outdoors. Pray, hope, and don't worry!