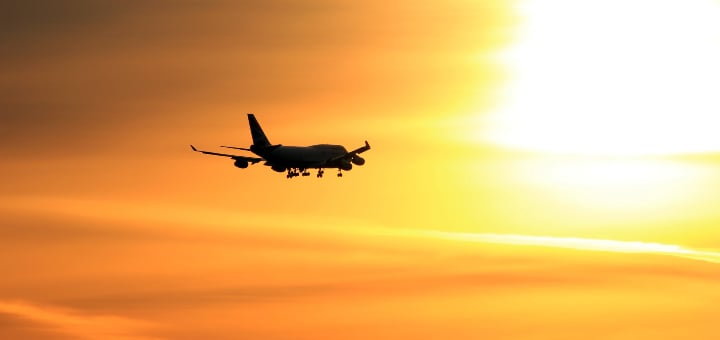 Image credit: By Suzanne Mischyshyn (2013), Geograph.ie, CC BY-SA 2.0[/caption] A few years ago I wrote about the naming of things — cars, stuffed animals and dolls and other loveys, houses, computers, and musical instruments — but recently came across a custom of naming two different things that I'd never known about: planes and bells. Planes It seems many (most?) airlines name their planes! Country-specific people, geographic areas, and animals are popular sources of inspiration, from Vasco da Gama (TAP Air Portugal), Salvador Dalí (Iberia), and Queen of the Skies (Virgin Atlantic, named for Queen Elizabeth II), to Condor (TAP Air Portugal), Ankara (Turkish Airlines), and Zagreb (Croatia Airlines), among others. My favorite, though, is the way Ireland's Aer Lingus names its planes: after saints! Scrolling through the list of names give to their various planes is an Irish name lover's dream — there are the less familiar Irish saints, like Schira, Mobhi, Nathy, Pappin, and Moling, and the ones so many of us already know and love, like Declan, Brigid, Dymphna, Columba, Brendan, and of course St. Patrick. One of my friends recently flew home from Ireland on the Aer Lingus plane St. Laurence O'Toole! Bells Did you know that there's a long tradition of naming the bells in churches? Ven. Cesare Baronius claimed the practice dated to the year 969, when Pope John XIII dedicated a bell to St. John the Baptist; church bells are also often blessed and inscribed with not only their names but also prayers in either the vernacular or Latin (both the names and the prayers). A small sampling includes Joannis Franciscus and Sanctus Hugo at Denver's Cathedral Basilica of the Immaculate Conception; St. Anne and St. Anselm/St. Hedwig (a double-named bell) at the Church of St. John Cantius in Chicago; St. Alphonsus Liguori, St. Thomas Aquinas, and of course St. Patrick at St. Patrick's Cathedral in New York City, St. Katharine Drexel and St. Kateri Tekakwitha at the Basilica of St. Mary in Minneapolis, and many named for Our Lady, including Maria Guadalupe at St. Luke the Evangelist in Houston, Marie at Notre Dame in Paris, and so many of the medieval bells that the term "Mary bells" is a thing.
Image credit: By David P. Howard (2016), Geograph.ie, CC BY-SA 2.0[/caption] My sister got married at St. Colman's Cathedral in Cobh, Co. Cork, Ireland at the beginning of this month, and I discovered that it contains Ireland's largest church bell—it's 3.6 tons, and is named St. Colman. Bells aren't only named after saints, however — three of Notre Dame's newest bells bear names of those who aren't saints (yet, anyway):
The first is named Benedict-Joseph in honor of Pope Benedict XVI. The next, is Maurice in honor of 12th-century Paris Bishop Maurice de Sully who placed the first stone to begin the cathedral's construction. And rounding out the trio is Jean-Marie after a recent Paris bishop — Cardinal Jean-Marie Lustiger ("Do the Names Ring a Bell?" by Joseph Pronechen, National Catholic Register, June 6, 2019)
Image credit: By Sharon Mollerus (2009), Flickr.com, CC BY 2.0[/caption] A secular counterpoint to the church bells might be the Liberty Bell, though it wasn't actually so named — it seems it was originally called the "State House bell," but its (not at all secular!) inscription led to its current name:
"Proclaim Liberty throughout all the land unto all the inhabitants thereof." (Leviticus 25:10)
I loved finding out this information about the naming of things, especially when there's a faith connection! Are there other similar examples you know of?
---
Copyright 2019 Kate Towne
About the Author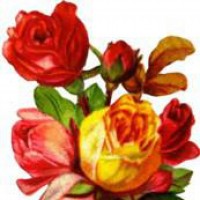 Kate is a writer, wife to a really good man, and mama to their seven boys ages 1 to 15. She shares her thoughts on Catholic baby naming at Sancta Nomina, and her first book, Catholic Baby Names for Girls and Boys: Over 250 Ways to Honor Our Lady (Marian Press, 2018) can be found at ShopMercy.org and Amazon.