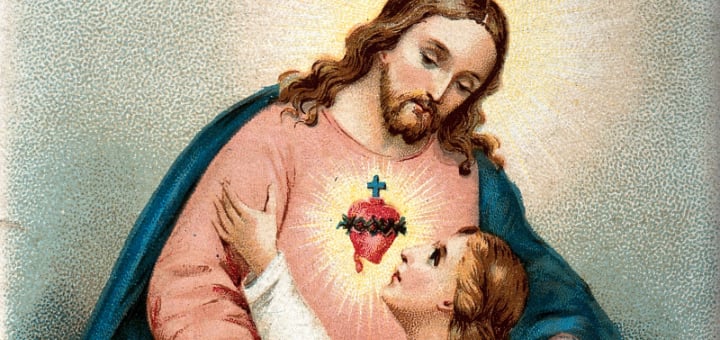 Image credit: [CC BY 4.0], via Wikimedia Commons. Text added by author.[/caption]This week's headlines have been awash in emotion. The sight of a father and daughter washed ashore and lifeless makes us feel. The sound of twenty candidates taking the dais to debate on concurrent nights stirs emotion. The everyday circumstances of our own lives feel our hearts with any number of sentiments. Whether those emotions are anger, sorrow, anxiety, fear or even joy, we note them and they often drive our days. Sympathy at the sight of a tragedy may lead us to be kinder to those we see who exhibit need. Anger at a political stance with which we disagree may cause us to snap at a family member. Anxiety at circumstances over which we feel we have no control may cause us to lock ourselves into a shell of inaction or disinterest. Today then is a good day to let ourselves be fueled by feeling. Because as surely we each live in a home and a community, there are small, or even not so small, "fires" around us today that need tending. I cannot allow the sorrow, anger or anxiety I feel become my permission for disengaging with the world around me. As overwhelmed as I may feel by the huge problems confronting our world, I can't let them become my excuse to sit back and do nothing. Today, in the Church, we celebrate the Solemnity of the Sacred Heart of Jesus. This is one of those religious feasts that may seem bizarre to those who have not grown up with pictures of Jesus' heart, outside his body and aflame with love, pinned to our childhood walls. But anyone who loves Christ will be touched by the Liturgy of the Word for this day. Ezekiel and Luke both offer us the image of the shepherd, one who loves so much that he gives his life for those he pastures.
Image credit: [CC BY 4.0], via Wikimedia Commons.[/caption]Prayer over these passages reminds me that not only I am I the lost sheep, but also the one who must go out in search of the lost. Because I am loved so radically, I am built for radical love. Pope Francis captured this instruction beautifully when he preached on this passage in 2016:
In Jesus' vision there are no sheep that are definitively lost, but only sheep that must be found again. We need to understand this well: to God no one is definitively lost. Never! To the last moment, God is searching for us. Think of the good thief; only in the eyes of Jesus no one is definitively lost. For his perspective if entirely dynamic, open, challenging and creative. It urges us to go forth in search of a path to brotherhood. No distance can keep the shepherd away; and no flock can renounce a brother.
We may look around today and think the problems we face individually and collectively are too big or the system is too broken. We may feel out of control or anxious or overwhelmed. I won't say we shouldn't have those feelings. I will only say that for myself, I need to name them, entrust them to the Sacred Heart who loves me unconditionally, and then get busy loving. Yesterday, my Australian "little brother" Nathan Ahearne shared with me a terrific piece he wrote for the Catholic Voice and shared on CatholicMom. In the article, Nathan and his colleagues propose the "belong, believe, become" model that Archbishop Christopher Prowse has proposed for the Archdiocese of Canberra. This perspective sort of flips on end the traditional ways in which we have welcomed sheep into our fold. Nathan writes:
To belong means to come as you are, not as you should be. It's a new way of being Church that allows people to be honest and vulnerable and leaves room for grace. The model places a sense of belonging as the starting point and acknowledges the sociological need for connection.
Nathan's words, coming at me again today in the context of Jesus' teaching in Luke 15 remind me of the hope present in that Sacred Heart:
"I tell you, in just the same way there will be more joy in heaven over one sinner who repents than over ninety-nine righteous people who have no need of repentance."
The problems of this big world and my little world may lead me into the sense that my little actions can't possibly make a difference. Anxiety may lock me into an insular shell of inaction, distrust, and fear. Blessedly, today's Solemnity -- an invitation to rest for a while in the Lord's embrace -- is the restoration I need. I may have permission to rest for a bit with Jesus, but I am also not allowed to just hang out there indefinitely, stalled by my feelings. I have a mission. God has a plan for all of this that involves me doing the one thing that is always under my own control. Thankfully, the Lord's embrace is in all times and places. I can be refueled any time I go to him, and I am refueled even when I forget to explicitly ask for help. Because God never forgets me. If I am the one, I am never so lost that someone will stop searching for me. If I am amidst the ninety-nine, as long as I draw breath I have a purpose in this life. Love.
For reflection and comment:
How are you feeling today? Are you the one lost sheep or the ninety-nine? How can you transform the feelings in your heart into one small act of love today?
---
Copyright 2019 Lisa Hendey
About the Author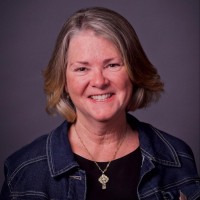 Lisa M. Hendey is the founder of CatholicMom.com, a bestselling author and an international speaker. A frequent radio and television guest, Hendey travels internationally giving workshops on faith, family, and communications. Visit Lisa at LisaHendey.com or on social media @LisaHendey for information on her speaking schedule or to invite her to visit your group, parish, school or organization. Visit Lisa's author page on Amazon.com.