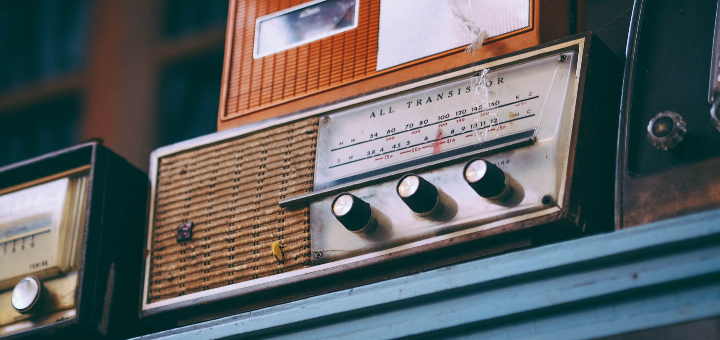 Image credit: Pixabay.com (2015), CC0/PD[/caption] Some people think radio is a dying medium. In this 30-page report, it is argued that traditional radio has failed to engage with Generation Z — people born after 1995 — and that its influence and relevance will continue to be absorbed by digital services unless it makes some serious changes. OK, fair enough. I'm not going to lie; I like hearing the song I want to hear when I want to hear it. I like podcasts. In fact, my husband and I have one! It's about recognizing God in the moment. You can listen to it at PerhapsPodcast.com. But I know for a fact that radio has something the other guys don't. Relationship. I've been hosting the morning show at Spirit FM 90.5, a radio ministry of the Catholic Diocese of St. Petersburg since 2008. After 11 years I still mess up some of the technical "stuff" -- there are so many buttons and knobby things! I still stress over preparing compelling content 5 days a week. There are many days that go by where I don't feel "professional" enough. But one thing I know I do right is relationship. Much like an episode of "This Is Your Life," sometimes I look back over my career and see these beautiful, defining moments: The day Zachary, a 9-year-old boy with leukemia who we prayed for every day came in and got to push the buttons on our board. The first thing he wanted to hear wasn't a funny sound effect; it was the music bed that we play under our prayer time. The email I got from Susan whose husband, Mike was dying from cancer. She said he wanted us to come visit him at his home. We did. We held his hand and talked. It was really uncomfortable, but I am so glad I said yes to the invitation. The day I got to be part of a marriage proposal. We tricked her into thinking she won tickets to Disney. She wasn't too upset. She said "YES!" And most recently, there was an invitation to a retirement ceremony honoring a Senior Master Sergeant in our US Air Force. He and his family moved to town a couple of years ago and he was immediately sent to Korea. His wife told him about Spirit FM and he listened through our app. They would both listen (at bedtime for him) and he would find a connection to her, to me, and most importantly to God through this ministry. It was an honor to be invited to MacDill Air Force Base and to be in the room to applaud him for his 24 years of service to our country. We had only met in person one time before that, yet my husband and I were present among his closest family and friends. I sit in a 12x12 room in Tampa, Florida, and someone in their car an hour away or on the other side of the world in Korea considers me a friend. I've never seen 75% of the people who listen to my show, but we still connect because of the power of prayer, sharing our weaknesses and our victories, and through the Holy Spirit. Do you host a radio show? Probably not. Should you care? Yes. You should. That Generation Z who is looking for their music on-demand is the loneliest generation. Everything is at their fingertips, yet they feel like they don't have a hand to hold. If we think we are immune, we are naive. Most people my age are happy to jump onto the latest tech trend. So the lesson from radio: In this on-demand world, there is no replacement for genuine relationships. That comes through authenticity and investing in one another, and if it can be done through a tiny box in the dashboard of the car, never laying eyes on one another, think of what you can do face to face. Radio is dying? No. I believe my ministry and yours is very much alive.
---
Copyright 2019 Abby Watts
About the Author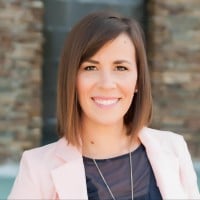 Abby Brundage Watts is a mother of two little boys. Since January of 2008 she has hosted The Big, Big House Morning Show on Spirit FM 90.5, the radio ministry of the Catholic Diocese of St. Petersburg in Florida. The show mixes inspiration, humor and family fun (and great music of course)! You can hear Abby every weekday 6-10am, EST and online at www.myspiritfm.com. She also is the co-creator of the podcast, Perhaps This Is the Moment. You can find it on all the podcast platforms.