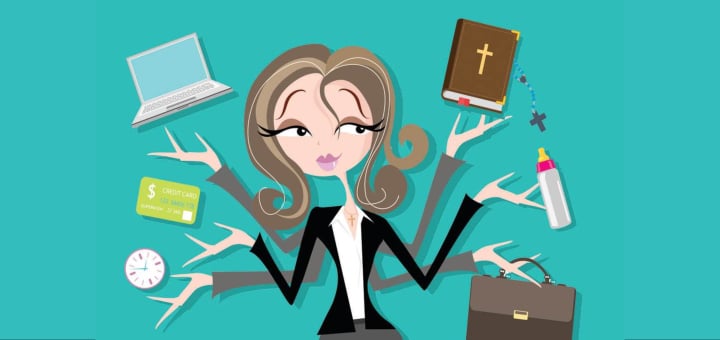 New from Our Sunday Visitor, The Catholic Working Mom's Guide to Life by JoAnna Wahlund is helpful reading for any Catholic mom who draws a paycheck. I've worked in some way, shape, or form for most of my time as a mom. Much of that was very part-time work as a homebound instructor for high-school students who were too ill or injured to attend school, or who had just given birth. (I've held more than one newborn while her mommy took tests on Shakespeare, Spanish, or chemistry.) I've also done private tutoring and freelance writing, all from my home (or at the home of my students), as well as teaching and substitute teaching at various times. For the past two years, I've held down two part-time editing jobs which, together, require a little more of my time than one full-time job. It's safe to say that I could have used this book before now, but there was still plenty of good advice that I'll take away from reading it.
The Catholic Working Mom's Guide to Life is a practical guide bolstered by real-life honesty. The author speaks from her own experience as a Catholic working mom. There are chapters concentrating on specific concerns of moms with infants and very young children, but much of the advice in this book applied to me as well (a full-time, work-from-home mom of a teenager with a young adult also living at home). It's a good antidote to the Mommy Wars and encouragement to working moms, whether full-time, part-time, split-shift, or what flavor of work schedule describes yours. You won't find a judgmental attitude toward moms with different work schedules, moms who travel for their jobs, or moms who choose to stay home. That's refreshing. I'm glad that the focus of the book was on finding ways to keep your household humming during this season of your life. JoAnna Wahlund offers a buffet of advice gleaned from experts in the field: Catholic working moms. I also like that this book gives about as much emphasis to the Catholic mom as it does to the working mom. Chapters on the saints, on prayer and fellowship, and on discernment speak to the soul as much as the ones on home management, childcare, and flexible scheduling speak to the practical concerns families face. If you're in transition this summer, considering a return to the workforce, or are already working and in need of a good dose of encouragement, you'll find solid advice in The Catholic Working Mom's Guide to Life.
---
Copyright 2019 Barb Szyszkiewicz This article contains Amazon affiliate links; your purchases through these links benefit the author.
About the Author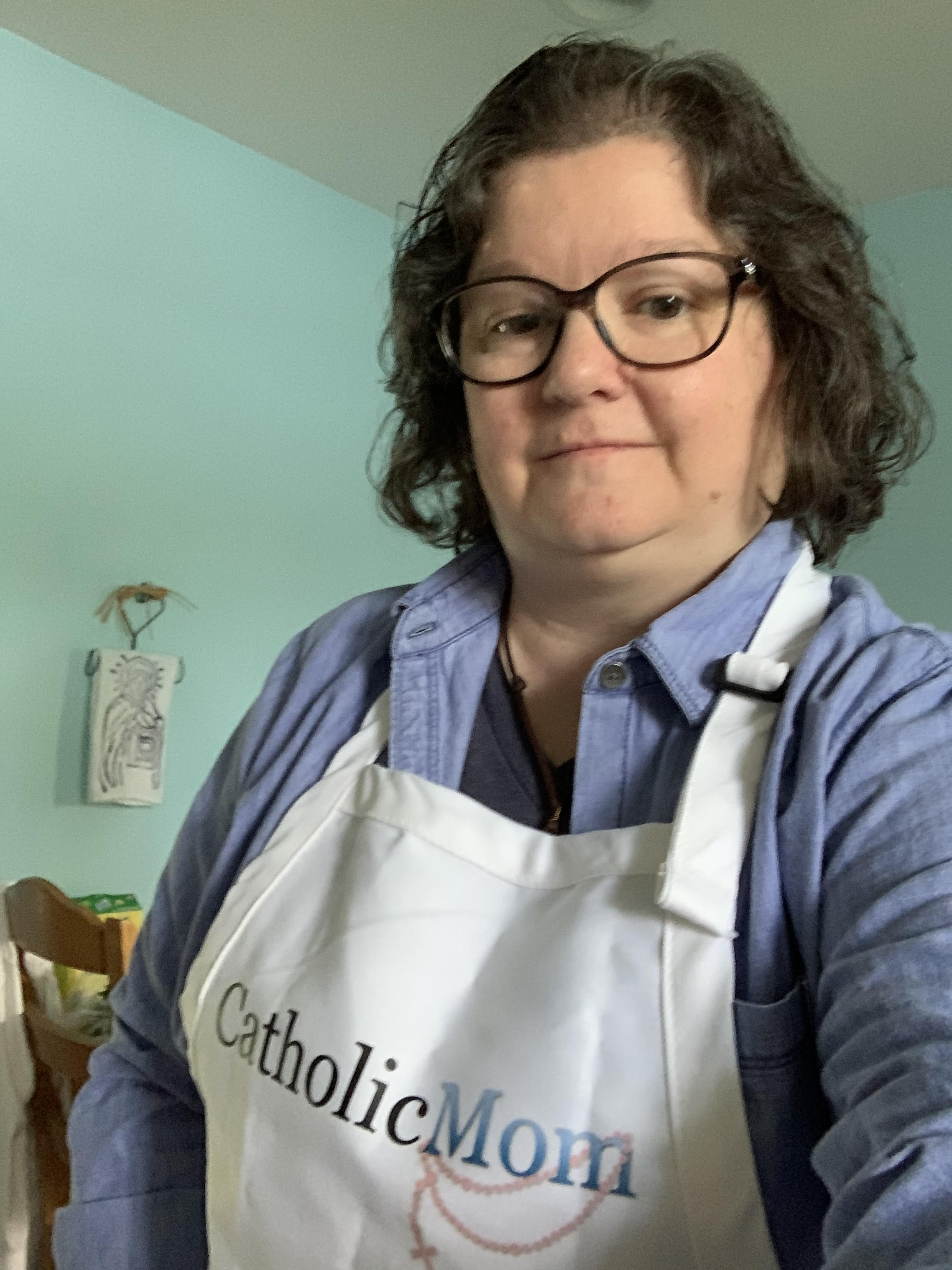 Barb Szyszkiewicz is a wife, mom of 3 young adults, and a Secular Franciscan. She is editor at CatholicMom.com. Barb enjoys writing, cooking, and reading, and is a music minister at her parish and an avid Notre Dame football and basketball fan. Find her blog at FranciscanMom and her family's favorite recipes with nutrition information for diabetics at Cook and Count.