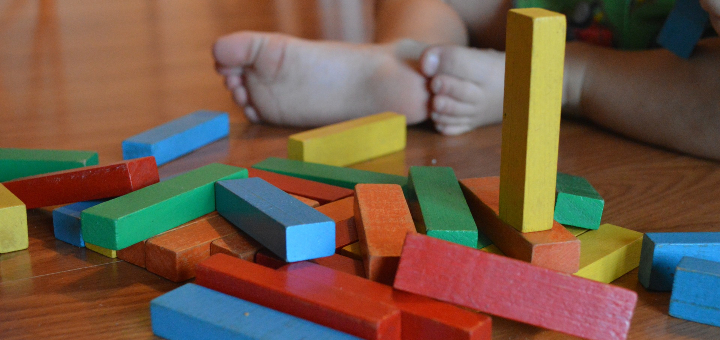 Image credit: Pixabay (2014), CC0/PD[/caption] Our family is consecrating ourselves to Mary this summer. It sounds like a beautiful experience doesn't it? The whole family, gathered around our home altar every evening, piously reciting prayers as we reflect on an aspect of Marian devotion while gazing into the flickering candlelight flanking our Madonna statue. But the reality is, we don't get to any of the prayers at all on some nights. And when we do, sometimes there are children away at friends' houses, or dad is working late, or our two-year-old has a dramatic fall off of her chair and our best efforts dissolve into shrieking tears. The liturgy of family life is messy. The unpredictability, the interruptions, and the often reluctant souls can all be frustrating -- until we accept that it is in these difficult moments that God's plan is written. The formulated prayers, the sacred devotions, and the celebration of the Church's liturgical seasons within the home are admirable and necessary, but so many times all of that falls apart. The family home is not just a monastery, or a Missionaries of Charity society in Calcutta, or a parish church. It is not just one of these, but all of them. There are times when our devotions are consistent and regular; there are times when all we seem to be doing is cooling fevered brows and administering medicine; and there are times when our days are spent cleaning and cooking so we can bless and break bread with friends. And it is in all of this that we find the liturgy of the family. What form will my prayer and worship take today? is the question on my heart as I sip my morning coffee. I set goals of a Rosary decade a day, of ten minutes with Scripture, of twenty minutes of spiritual reading. Until my baby wakes up sooner than expected. Or my two-year-old looks up at me with her big brown eyes that say "hold me." Or my teen walks into the room and is actually in the mood to have a conversation. And I realize that God is taking me deeper than another Hail Mary, or a scripture verse, or a profound thought typed on a page. He's bringing the mysteries of the Rosary to life. He's bringing me into His Word, alive in the soul in front of me. He's writing His next great spiritual work in the actions I choose to take and the words I choose to speak. This is liturgy come to life. This is when prayer becomes action and action becomes prayer. This is how the messiest moments of family life become sacred pathways to heaven. I spent an hour in our church's Adoration chapel the other night. I love those precious holy hours. I love the time to sit in silence -- to just breathe God in and exhale the world out. When I returned home from my holy hour, the chaos of bedtime awaited me. As the flurry of bath time, snacks, and tidying up subsided, I suddenly found myself in a quiet family room, watching my two-year-old winding down with her blocks. I watcher her, mesmerized, as the workings of her brain manifested themselves through her hands. She worked to get her block tower just right, fully immersed and focused on the present moment. And I recognized the gift of an extended Adoration hour. I savored the moments of watching the creative genius of God coming to life in my daughter.
Image credit: Pixabay.com (2015), CC0/PD[/caption] That is what the messy, chaotic liturgy of the family is best at. The gift of unexpected moments that take your breath away when you allow yourself to see God in them. Moments that, by their very contrast, remind you of how the gut-wrenching challenges polish away the rough edges that obstruct the sacredness of the ordinary. It is often messy, but it is all gift. And once we see that, real consecration of our entire selves can begin.
---
Copyright 2019 Charisse Tierney
About the Author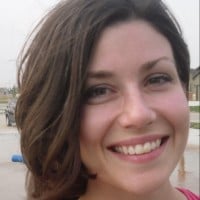 Charisse Tierney lives in Wichita, Kansas, with her husband Rob and seven children. Charisse is a stay-at-home mom, musician, NFP teacher, and a Catechesis of the Good Shepherd catechist. She is also a contributing author to The Catholic Mom's Prayer Companion and Family Foundations magazine. Charisse blogs at Paving the Path to Purity and can be found on Facebook.