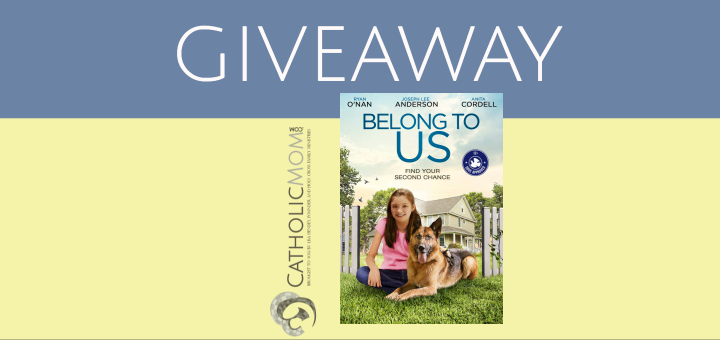 I'm not sure how all four of my active kids found themselves with no obligations and nothing thing to do on the same summer afternoon last week but fortuitously, "Belong to Us" rescued my crew from what could have been a dog-day of summer. When Travis (Ryan O'Nan) discovers that the stray dog his family adopted (Duke) used to be part of an illegal dog-fighting ring, things start to heat up. The family has to overcome their own internal wounds in order to handle the mounting threats to their own safety. Rock-solid brotherly faithfulness, the gutsy love of a grandma, an outside threat, and a common mission does wonders.
Problems we all can relate to
What family can't relate to a bit of brokenness from too much screen time, taking comfort in work, or way too much emphasis on sports? The grandma seems to see it all clearly but she can't fix it, despite her attempts to give pep talks and overcompensations. The son wants to please his father and puts some of his own interests to the side in order to live up to the dad's vicarious dream of baseball greatness. The daughter is affectionate and mostly remains quiet about her own sadness over lack of connection. And to boot, they all are struggling from the loss of the mother.
A Kid's Movie - mostly
The baby of our family (my seven-year-old) loved this movie. When I asked him what he liked, his answer was, "everything." However, when my firstborn was his age, there's no way we would have shown this to her. With dog fighting, guns, punches and stalkers, I would have needed to hand-hold quite a bit. Adults may struggle with the suspension of disbelief in this movie. Yet for a kid, (at least, my kids) it seems totally natural that a 9-year-old and her dad would go on a stake-out to get the bad guy together or that the drop-dead gorgeous single lady would be at the shop in order to help the widower to pick out a dress for his daughter. The predictability amidst the over-the- top scenarios was comforting for them and it seemed to set everything right. It was a great hour an a half for my boys and girls, teens and kids.
Lovable Characters
I think this is just about the best grandma ever played in a movie. All heart, comforting, and a good cook, yet she does not hold back from confronting a rude stranger, nor from telling it straight to her faltering adult son. With her hair coloring job half grown out and her strong, overweight frame, this character lets the viewers relax because Grandma is in-charge. Little sister, Paige, quickly comforts the lost German Shepard and in doing so, comforts our hearts as well. Kind and observing, Paige's own wounded heart is the motivation of all her family for its rising greatness. Every little kid would want a big brother like Decklin. Funny, steady and strong, he is so far from being afflicted with the typical teenage selfishness that he treats his little sister like a princess, affirms his own father and has heart to heart talks with his grandma.
Funny
There was plenty of uncontrolled giggling coming from the couch where my teens were viewing. Whether it was Grandma's confusion over her missing ceramic bowl that Paige secretly turned into dog dish or Decklin's fake pretending to die from eating strawberries, spontaneous outbursts abounded. This movie is a drama, not a comedy, but like a good story, its subtle humor breaks the tension and keeps us going.
Redeeming
"This isn't the life I dreamed but I wouldn't change it for a moment." So says the grandma and by the end of the movie, it is easy to feel the same thing about your own family. The faithfulness, self-sacrifice, and a little lucky grace all helps this story to end neatly – all wrapped in a bow. It gives hope that things really do work themselves out in the end, as long as we have love. And a dog.
We have one copy of the "Belong to Us" DVD to give away! To enter to win, answer this question in the comments:
What's the last movie your family enjoyed watching together?
Winner must have USA mailing addresses. This giveaway will close at 11:59 PM Eastern on Sunday, July 28. One winner will be chosen at random and contacted by email. The winner will have 48 hours to claim their prize. Unclaimed prizes will be offered to alternate winners.
---
Copyright 2019 Carrie Soukup
About the Author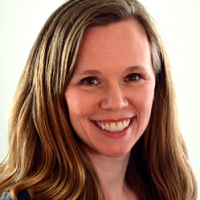 Carrie Soukup writes and teaches courses at GraceFinders.com, to help others connect intimately with God in and through the craziness of life. Author of two books on prayer, she has served as a curriculum writer, campus minister, high school theology teacher, and retreat director. On a great day, you can find her hiking, cycling, or eating chocolate with her husband and four children.