They had me at "handy." That, to me, equals "useful" and if it's useful, I want it. The Handy Little Guide to the Holy Spirit lives up to its title: It's a small booklet that's packed with useful information. Michelle Schroeder brings humor and a personal touch to her treatment of a topic that's, let's face it, kind of mysterious to many of us. As the author observes in the introduction,
Despite the fact that the Sacrament of Confirmation is all about him, most of us struggle to understand and feel connected to the Holy Spirit. (8)
This booklet from Our Sunday Visitor is designed to help us both understand and forge a connection to the Holy Spirit. Beginning with a discussion of the Trinity (in non-theological, approachable terms), Michelle notes that we don't just need to know about the Holy Spirit -- we need to know Him (14). That's true of all three Persons of the Trinity, of course, but making a connection to the Holy Spirit doesn't always seem as intuitive as connecting to God the Father and Jesus, the Son. The second chapter, "A.K.A.," was easily my favorite. The author examines four names often used for the Holy Spirit (Spirit of God, Spirit of Truth, Advocate, and Paraclete) and explains what each of these reveals about His role in our lives, in the Trinity, and in salvation history. In the remaining chapters of The Handy Little Guide to the Holy Spirit, we read about the Gifts and Fruits of the Holy Spirit, what we learn about the Holy Spirit from Scripture, and how to communicate with the Holy Spirit. Michelle concludes,
Your ultimate goal is to allow the Holy Spirit to inflame your heart, so everyone can see the light of Christ within you in hopes that they, too, will want to follow that light. ... It all starts by simply saying, "Come, Holy Spirit!" (62)
This booklet is simple to read and would make a great gift for families of Confirmandi, or anyone who wants to learn more about the Holy Spirit.
---
Copyright 2019 Barb Szyszkiewicz, OFS
This article contains Amazon affiliate links; your purchases through these links benefit the author.
About the Author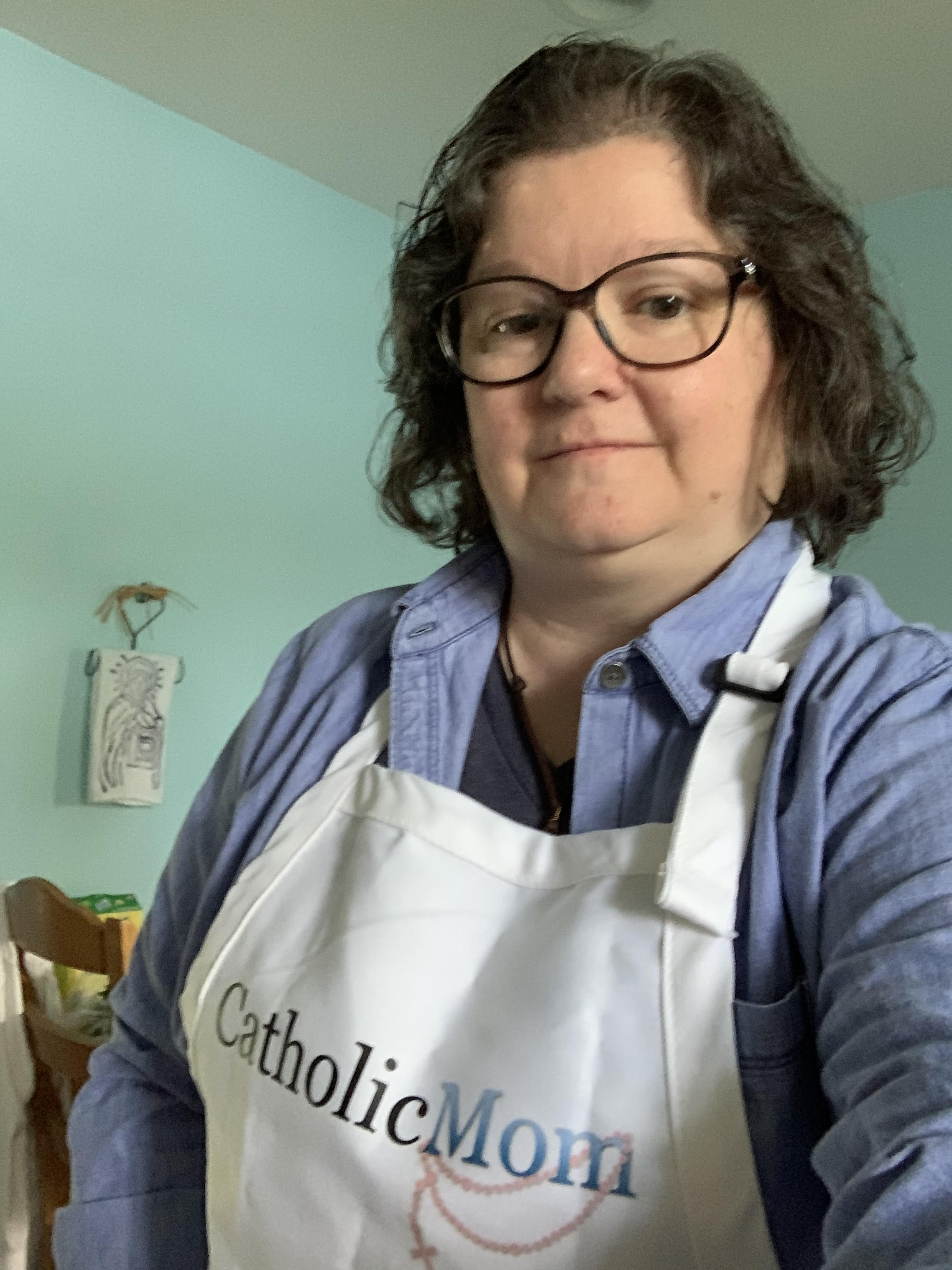 Barb Szyszkiewicz is a wife, mom of 3 young adults, and a Secular Franciscan. She is editor at CatholicMom.com. Barb enjoys writing, cooking, and reading, and is a music minister at her parish and an avid Notre Dame football and basketball fan. Find her blog at FranciscanMom and her family's favorite recipes with nutrition information for diabetics at Cook and Count. Her booklet, The Handy Little Guide to Prayer, is available now from Our Sunday Visitor.