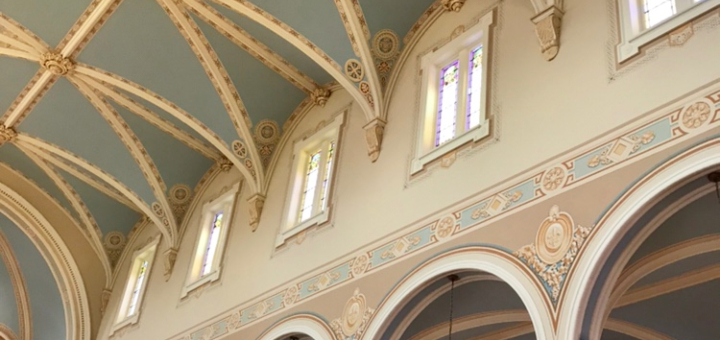 Copyright 2019 Stephanie Stovall. All rights reserved.[/caption] On our family's summer vacation there were numerous God encounters. When our 10-year-old was helping our 2-year-old get in and out of the pool. Walking into God's creativity at Mammoth Cave, the longest cave in the world. Hearing our children make up silly (and also annoying as heck) games in the car and cracking up with each other. Walking behind the scene of my husband carrying a kid on his shoulders while taking in new sights together. These moments touched my soul and made me catch my breath because of one thing they all possessed ... beauty. Beauty is one very real way that God reaches down and pulls our hearts closer to him. Beautiful things and moments are like a sneak peek into heaven for one second. These moments should be looked for in all things and never taken as anything other than a physical and soulful connection to Our Creator. A moment of Him desperately fighting for our attention. The most powerful God moment I had when on that summer vacation was -- cheesy Catholic as this will sound -- at Mass. We love seeing new churches on vacation and St. Francis de Sales in random little Paducah, Kentucky is now seared into my cherished memories forever. Just like any old church, the architecture before even walking in lets you know you are walking into Greatness. Into something that will be fighting for your attention. Into something important and something sacred.
Copyright 2019 Stephanie Stovall. All rights reserved.[/caption] We stepped inside this story of our faith and I immediately looked like those kids in Sandlot looking up at the fireworks during their Fourth of July baseball game. My eyes became wide and then my mouth followed in awe. St. Ignatius of Loyola is big on finding God in all things -- and in this moment I was grateful to God for waterproof mascara. Once we got to the Gloria, man I could have bawled, even ugly cried all the way through. Hearing this beautiful version that was so reverent and classical took me to the next level, and it was as if I could feel all the angels around me praising.
Copyright 2019 Stephanie Stovall. All rights reserved.[/caption] Beauty is powerful stuff. We underestimate its impact on our humanness way too much. One other thing that I didn't expect was a personal choice I've just recently decided to add -- taking this moment of beauty even deeper and making it more precious. After much prayer and learning I felt the most gentle invitation from God to begin veiling. I cannot tell you how much I did not want to begin veiling. And why? Because of what people would think. I worried about judgments from all over the place. But, maybe I'll write more on that some other time. I'll go on with this time, this one, incredible encounter with God through his beauty in the mass and holy art ... I was sitting there with tears and then my veil caught the corner of my eye. And at that moment everything that I had been learning about veiling came together. I understood His invitation. I felt so beautiful and so loved by God in that instant. All of the ancient reasons for veiling before the Lord came rushing back to mind and my head knowledge shot straight to my heart. It was as if for a moment I saw myself as my Lord sees me ... and I felt so incredibly loved. He sees us all as a part of this beautiful plan. We are His beauty at its finest. And if God, the Creator of the universe went to all these lengths ... rivers and mountains, stars and gentle rain ... why wouldn't we give Him our love in the same way? Through beauty.
---
Copyright 2019 Stephanie Stovall
About the Author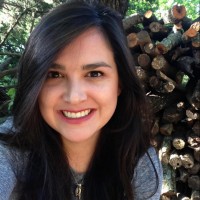 Stephanie Stovall loves Oklahoma State University and hanging out with her husband. She keeps Holy Mary busy praying for patience with her five little boys. Stephanie loves God, Catholicism and evangelizing with all her heart! You can find more of her messy thoughts over on TheBlessedFruit.com