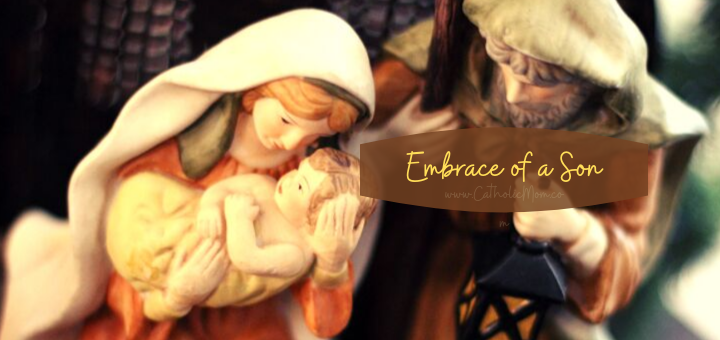 Created in Canva by AnnAliese Harry. All rights reserved.[/caption] Recently, the weather was stormy and a little chilly. In search of something to wear for work, I settled on what I consider my scrubs – leggings, a longer tunic, with cowboy boots. I felt uncomfortable about my wardrobe that day and made a mental note to not wear the outfit again. However, several times that evening and in the next week, my son made several comments about much he enjoyed my outfit, and how I should wear the outfit again in the future. Several weeks later, the weather was overcast and dreary. My son made a comment before we got ready for the day, "Mom, you should really wear that outfit I really liked." And, in an effort to surprise him, I put on leggings, a long tunic, and dressed up by wearing some heeled booties. He loved the outfit and complimented me several times during the day. I, on the other hand, cringed inwardly as I got to work and realized I had messed up dates for an important meeting. I was excused from the meeting, but spent the day hiding from the rest of the professionally dressed staff, kicking myself for wearing my comfiest clothing and thinking heeled booties would dress it up. As I approached the Blessed Sacrament to set up for Mass that day, deep in conversation with God about how I casually thought leggings were dressy enough for daily Mass, but not for an important meeting, a thought occurred to me: Christ knows all about a mother wanting to please her Son. In Mary, we find the perfect woman. The New Eve, she would usher in our Salvation with open arms. She would literally hold Salvation in her arms, gaze onto His sleeping face, and gently kiss the scrapes and cuts He would suffer as a small child. Eventually, her heart would ache for Him in a manner we can only imagine – seeing Him suffer with pain inflicted by whips and thorns, being close enough to see His furled brow, but too far to hold Him and comfort Him. Her presence to Christ during His Passion was, I am sure, a soothing balm on His pain. Yet, during His lifetime, Mary continuously showed how to put a smile on her Son's face – and, He isn't just "any" Son. He is God. During her lifetime, Mary continuously gave of herself, in order to follow God. She allowed herself to become the New Ark of the Covenant, she ensured her Son was raised in His faith and learned His lessons, and she supported Him as He began His public ministry. Many individuals I have spoken with at times have shared how they struggle to connect with Mary because of the esteem she commands by being Christ's mother. Often, many people have a tendency to only see her as an unattainable version of womanhood, and gloss over her humanity. Yet, it's her humanity that we should tune in to.
Copyright 2019 AnnAliese Harry. All rights reserved.[/caption] Mary, as a woman, exemplifies dignity, grace, support, and unconditional love. While immaculately conceived (conceived without the stain of original sin), she still required the Salvation she would come to hold in her arms and gently, but diligently protect as He grew into adulthood. And, as a woman, she would still face all the emotions and determination to make her Son proud. Mary was stern with Jesus when it was required, and at the end of the day, she lived up to the title as Mother of God. Mary is the perfect woman. Behind that perfection lies a mother – devoted to her role, and to her faith. She is devoted to pleasing her own Son, and to pleasing our heavenly Father. Her heart ached, but her heart also burst with pride as she journeyed through her motherhood. And, today, she continues to live her avocation of motherhood as she intercedes for her children still living. She wants to please us, if what we ask is in God's will. So run to Mary. Ask her for her intercession. And, if you struggle to connect with her, ask her to help you connect with her. Ask her Son to help you connect with His mother. Don't be shy with trying to emulate her example of living a life oriented toward God. At the end of our lives, she only wants to do one thing – to show us the Blessed Fruit of her womb – Jesus. Embrace Mary. For in doing so, you are led into an embrace with her Son.
---
Copyright 2019 AnnAliese Harry
About the Author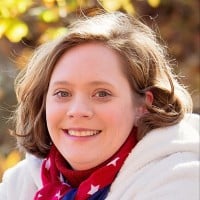 AnnAliese Harry is a proud Army wife to her husband Chris, and a mother to their young children. She has a BA in History, a Masters in Social Work, and has worked with disabled veterans, troubled teens, and in early childhood intervention therapy. AnnAliese volunteers with several military chapel communities and serves as a lector, EMHC, Adoration coordinator, and Catholic Women of the Chapel (CWOC) chapter president and vice president. She blogs about Catholicism, parenting, and military life at A Beautiful, Camouflaged Mess of A Life. Follow her on Twitter, on Instagram, or on Facebook.