I love stories about real heroes, and Deanna Klingel's book for young adults is just that. Bread Upon the Water is the true story of Father Tien Duong, a Catholic priest who grew up in the strife and hardship of Communist Vietnam. The biography is filled with incredible personal stories told to Deanna during her long hours with Fr. Tien. His bio reads like an adventurous historical novel, covering his involvement in the events during the fall of Vietnam, helicopter evacuations, the capitulation of South Vietnam to Communist North Vietnam, joining the Boat People, imprisonment and escape, living in an Indonesian refugee camp, reuniting with family in the United States, going to college, and becoming a priest. His journey to freedom and to the priesthood took him from Vietnam to Indonesia and then to the United States.
A sure calling
Although Tien, as a child, knew he would be a priest, this dream was not just a fleeting aspiration but a sure calling. His courage and perseverance never wavered through unspeakable torment. Bread Upon the Water is quite an inspiring tale of intrigue, deception, clever tactics and trust in God.
Humanness emerges from the pages in many scenes
Tien's mother, Pham Toa, fascinates me. I can see where he gets his strong-willed spirit — and his gentle generosity. She's not afraid to stand up to the soilders by spitting on them when they confiscate her wares in the marketplace. She walks for days to bring food to her imprisoned husband and takes in relatives and friends in need. Stoically she tells two of her sons goodbye, perhaps forever, for their chance to find freedom far away from their homeland.
Catholic faithfulness
Tien reveals his naiveté when he discovered the feared VietCong were Vietnamese like him, looking like him and speaking the same language. Then, for the first time, he sees his father crying when they come to arrest him. The Duong family's staunch Catholic faith is embedded in many scenes, such as the time Tien and his brother were wanted for escaping prison. Knowing that the Communists planted informers in church services did not deter them from attending Sunday Mass with the family. You'll find a little humor here as you read their reactions. And again when they were on a refugee ship with this so-called Captain and Pilot who could neither navigate nor read a map. Miraculously, they survived through a channel jammed with sharp rocks. So Tien gave the maps to delighted fishermen who had helped them maneuver the boat to safety. Deanna certainly did her homework! In addition to a detailed historical timeline, she also gives the reader a cheat sheet of the names and birth order of Tien and his nine siblings, Vietnamese language symbols, a map of Vietnam to keep us geographically oriented in Tien's journey, and his photo album. She ends the book by challenging her readers with the Naturalization test that Tien and his family members had to pass to become United States citizens. Talk about reader interaction! Bread Upon the Water is a great read for any age!
Deanna K. Klingel is the author of books for young and young-at-heart readers. She attends conferences and book festivals, speaks at schools, museums, historical events, and libraries, and inspires readers and writers of all ages. Deanna was born and raised in Michigan and married her high school sweetheart while they were students at Michigan State University. They've lived many places including Sandy Springs, Georgia for 20 years with their 7 children before retiring to the mountains of western North Carolina. They have recently relocated to Edenton, NC, where they are restoring a 1790 home in the Historical District. In her miniblog Books by Deanna, she shares her experiences on the road selling books, the people she meets, the places she goes, and personal anecdotes of what she's learned while selling books.
---
Copyright 2019 Nancy Ward
About the Author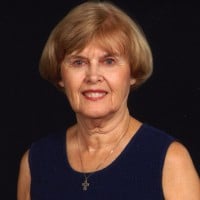 Nancy Ward authored Sharing Your Catholic Faith Story: Tools, Tips, and Testimonies (and the DVD) and contributed to The Catholic Mom's Prayer Companion. She loves to share her conversion story and give evangelization workshops and retreats equipping others to share their faith. She facilitates the DFW Catholic Writers, Catholic Writers Guild Nonfiction Critique Group, serves on their Board, and speaks at writers' conferences. Learn more at JoyAlive.net and NancyHCWard.com.