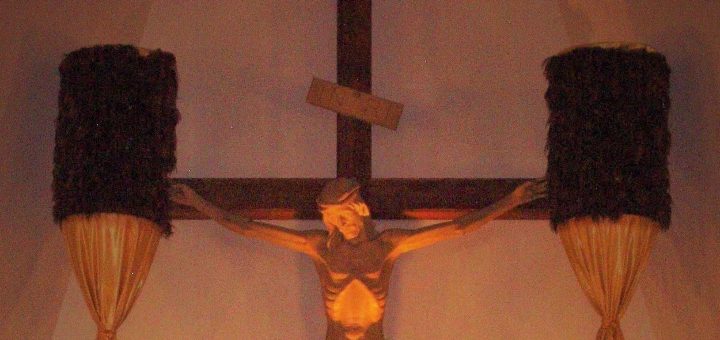 Copyright 2019 Hillary Ibarra. All rights reserved.[/caption] Adversity helps us recognize the generosity of God, allowing us to stand beneath his wings when we find no other shelter. Of course, we can recognize Providence in the moment or understand it in hindsight. Both have been part of my family's experience these past two years. The temptation to file some of those days under tribulation was quickly discarded once I read a concise definition. No, we did not had tribulation. We cradled insecurity in our bosoms; we wore anxiety like a cloak some days. But we did not know great suffering. God is good, and we are grateful. Grateful for unanswered prayers. Grateful for worry that brought us closer to understanding others' experiences and imparted wisdom. Grateful for friends who prayed, worried for us, asked about our circumstances and extended gifts of time and advice. Providence is something of which I feel wholly unworthy, but it fills me with love like flowing water when I reflect on how it has accompanied us these last few years. My grandfathers passed away two summers ago and it was a terrible time. In mourning with my family in Idaho and feeling utterly exhausted and as taut as barbed wire, I decided, rather irrationally, that it was time for my family to sell our little house in which we had lived quite happily for almost 15 years. To make the transition to a new home much less stressful, we ditched our plans to put our house on the market (after consulting multiple contractors and agents) and sold to an investor who very generously offered to let us have three months free rent and then two months additionally at our mortgage rate. Little did we know what a blessing that would be! The days of those months ticked by, and we couldn't find a home, though I prayed hard day after day, growing frustrated and depressed. Then my husband Matthew lost his job. I will never forget his face when he came home unexpectedly in the middle of the day and broke the news to me in our driveway. It wrenched my heart to witness my spouse's suffering. He had given that company eighteen years of his life, his first job out of college. After mourning such a significant loss with Matthew, holding each other close on the couch, I was suddenly filled with unexpected gratitude to God. I at last understood why we had not found a house despite persistent prayer. As I took a retail job to help with finances, my husband searched but couldn't find a job in the city in which we had lived for more than fifteen years. He networked aggressively and submitted his resume religiously without promising results. But I had learned anew to trust God, and it seemed he had different plans for us in another place. What a straight path it has been, littered though it was with hard stones and humility, what an excellent plan it was given the events we did not see coming -- and here I stand now, looking back and praising God! How generous is the One Who first loved us! My husband found a good job in a different state, and the offer made to him brought tears to my eyes, realizing again God's generosity. In that new city we found a house for our family on the second day of looking, a home in a new hometown. But the new job and the new home were just the beginning of blessing. When my grandfathers died, and I attended their funerals over one long weekend in which I cried a river with my parents and siblings, it struck my core. To find comfort I wanted a fresh place, a new home for my family that would remind me of how I felt in my grandparents' homes. I should have known God would mold my prayer into something better, giving me not what I selfishly desired merely as balm for my aching heart, but something that was life-giving for my family -- not a place to remind me of grandparents but a place that would give my children what I had known and appreciated keenly: a home with grandparents near. Because of my husband's job loss, my kids finally live close to grandparents, aunts, uncles and cousins for the first time in their lives. There are birthday parties and holiday meals with relatives and Sunday dinners with grandparents after Mass. Great, everlasting memories are being made, stories created and enriched. I have for many years preached that family and home are everything. I wanted a shell, a mere house, an impermanent thing, but God gave my family more love, gave us time with loved ones. God is good. Has there been a time in your life when you experienced hardship or disappointment only to discover that God had a marvelous purpose in all of it, something better than you could ever have imagined?
---
Copyright 2019 Hillary Ibarra
About the Author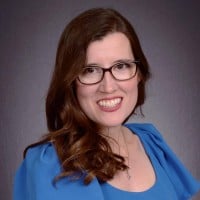 Hillary Ibarra is a happy wife, mother of four, and volunteer. In addition to writing for CatholicMom.com, she is a humor writer and author of The Christmas List, based on the miracle of one childhood Christmas Eve. Jesus, her family, playing guitar, admiring trees, and baking bring her joy. She wants to play the banjo someday, but it might take divine intervention! Learn more at HillaryIbarra.com and on Facebook.