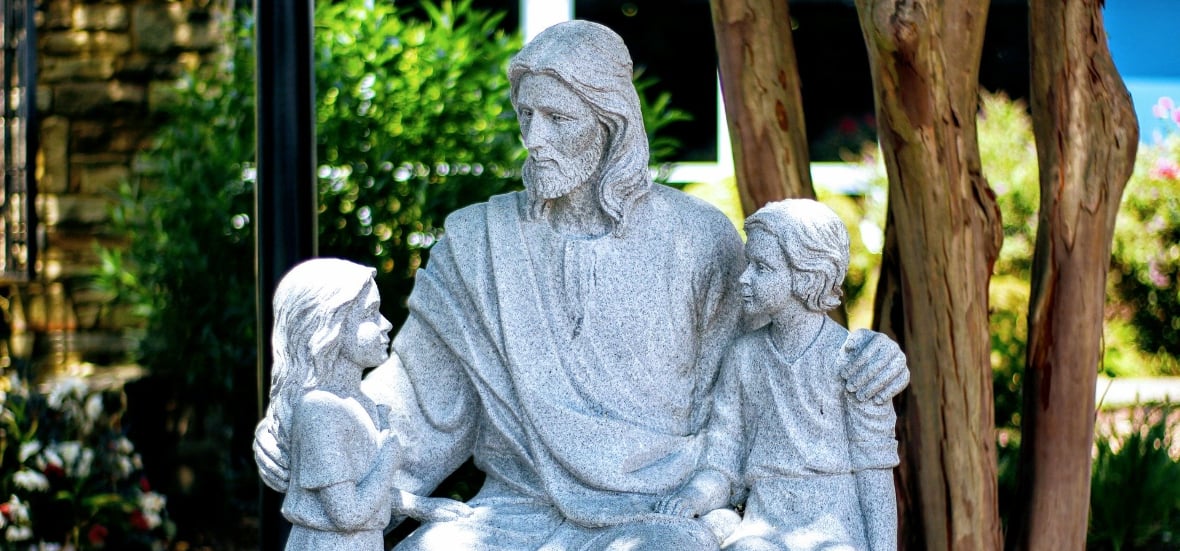 [caption id="attachment_172074" align="aligncenter" width="1180"]
Image: Pixabay.com (2017), CC0/PD[/caption]
Three times I begged the Lord about this, that it might leave me, but he said to me, "My grace is sufficient for you, for power is made perfect in weakness." I will rather boast more gladly of my weaknesses, in order that the power of Christ may dwell with me. (2 Corinthians 12:8-9)
My response to God often entails weeping. I weep in awareness of His Presence, in gratitude, or when I feel I have offended Him.
I also sob when I hear stories of conversion. The tears roll quietly down my cheeks during hymns at Mass. While telling others of guidance He gave to me quickly after I requested it, or how He turned a bad situation or my own big mistake into something good (that never ceases to amaze me), I cry.
[caption id="attachment_172075" align="aligncenter" width="1440"]
Image: Pixabay.com (2016), CC0/PD[/caption]
One Sunday a few years ago I was scheduled to lead Children's Liturgy of the Word at our old parish in Arizona – a parish in which our family was active for many years before we moved to New Mexico two years ago.
It began to seem inevitable while I served in Children's Liturgy that when I needed to be in a proper emotional and spiritual state for the kids, there would be strife in the days preceding.
An old vexation came back to haunt me that Saturday before, and I ended the day resentful, hurt and confused -- feeling for all the world as if I had been set up by the promise of clear, hopeful skies only to be greeted with another thunderstorm that discombobulated me.
When I got to Mass that Sunday morning, I said a version of the prayer I said every week before Children's Liturgy.
Father, you know I am here to serve you, that I want to serve you. Forgive me my sins. Bless me, so that I may serve your little ones by serving you and that through your blessing I may glorify your name and do your will. In Jesus' name, amen.
Thus, though my Saturday had been filled with strife I largely created because of my own foibles and sensitivities, I stood at the ambo in the side chapel and read the Gospel story to the children, the parable of the Prodigal Son.
I was so immersed in the parable that when I got to the part, "So the young man started home," I choked up suddenly and could not continue.
I paused and tried to collect myself.
What should I do?
It was obvious that I was not going to get through it without sobbing. Should I ask my oldest daughter Ana to take over? Should I call for my husband, Matthew, looking concerned at the rear of the chapel, to step in?
The children were watching me in surprise, silently with great attention. Any changing of the guard would make the situation more awkward; I might then break down completely, so I continued to choke out the words:
But while he was still a long way off,

his father saw him coming and ran out to meet him.

He took his son into his arms and kissed him.

The young man said,

"Father, I have sinned against God and against you.

I am no longer good enough to be called your son." (Translation from Children's Liturgy preparation materials)
Many moments in my life, including while conveying the Prodigal Son parable to a chapel full of children, I believe God has allowed others to see my struggles so that He can reach them through my weakness. I believe our Heavenly Father wanted the children to see me overcome with emotion during such a story of forgiveness, reconnection, and renewal.
[tweet "God has allowed others to see my struggles so that He can reach them through my weakness."]
More calmly, I was then able to proclaim to the children Jesus's message about the father's great mercy and love for his errant son.I felt God's power – power made perfect in weakness – while teaching the children about the Gospel as Jesus grasped my hand and wrung my heart through His word.
Despite my weakness … no, because of it, by God's grace … it was the best Children's Church I have ever led.
Have you ever had a moment of weakness that God transformed for His glory? Did you ever feel that He used your personal weaknesses to reach others?
[caption id="attachment_172076" align="aligncenter" width="1920"]
Image: Pixabay.com (2014), CC0/PD[/caption]
---
Copyright 2020 Hillary Ibarra
About the Author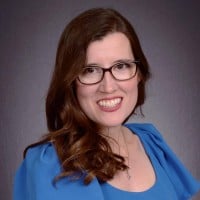 Hillary Ibarra is a happy wife and mother of four. She is the author of The Christmas List, based on the miracle of one childhood Christmas Eve, and is a freelance humor writer and copywriter. Jesus, her family, playing guitar, admiring trees, and baking bring her joy.