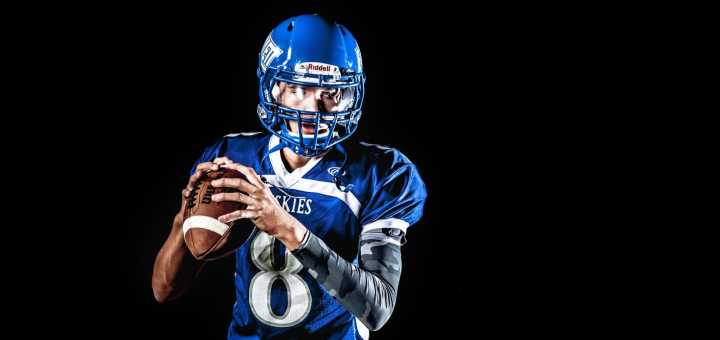 Image credit: Pixabay.com (2015), CC0/PD[/caption] Yes, it's official! The college football season has begun. I currently live in Oregon and grew up in Nebraska. Having lived in both these states, I learned very quickly about supporting the state university's football team. I lived in Nebraska when the Nebraska Cornhuskers went 11-0-1 to win the first of two consecutive national championships in 1972. Most Nebraskans wear their red shirts with pride showing loyalty to their football team. It's the same in Oregon. Two weeks ago, there were some very disappointed Oregonians because the Oregon Ducks lost their first college football game of the season during the last seven seconds of the game when the other team scored the winning touchdown following a successful "Hail Mary" pass. I became curious about what was meant by the term the "Hail Mary Pass." What I learned was this. Typically, it refers to a very long forward pass made in desperation with only a small chance of success. This term became widespread after a December 1975 NFL playoff game when the Dallas Cowboys quarterback (a Catholic) stated when interviewed following his winning touchdown pass to the wide receiver: "I closed my eyes and just said a "Hail Mary." Apparently, looking back even further in the 1930's when members of the Notre Dame's four Horsemen were referencing a desperation play, the "Hail Mary" gradually came to denote a long, low probability pass suggesting it would take divine intervention for a play to succeed. I managed to watch a few football games over the course of the last couple of Saturdays and paid particular attention after hearing the announcer suggest the scores were very close and the team would need a "Hail Mary pass" in order to successfully win the game. I started to wonder what Mary, Jesus mother, must think about being referenced every weekend after being mentioned during these football games. A big part of me thinks it would make her smile. Haven't we all had a "Hail Mary pass" in our own life? One example that comes to my mind, I was asked to do a presentation at work and something important was missing. We research what happened and at the last minute the answer to the missing information just showed up. You may have something unexpected like a car accident, or a hospital visit, or a broken appliance, bringing unexpected expenses that are going to be challenging to deal with. Let's face it, you hope and pray to have a resolution much like a "Hail Mary" pass to help you cope because you are grateful when at the last minute the answer to your dilemma is resolved. I recently watched a commercial where they showed several different chaotic moments one right after the other, but in the background was a man with earphones listening to the "Ave Maria" totally content amidst the chaos surrounding him. I decided that the commercial, too, must have made Mary smile. Whether it is during a football game or a commercial, Mary is giving us some joy and hope at a time when we all need her intervention. Mary does show herself during our everyday lives because she is our heavenly mother watching over us with her prayers and love. I won't say for sure she is the reason a team will win a football game, but I won't deny it either. "Hail Mary, Blessed is the fruit of thy womb Jesus! Please continue to watch over our lives and yes, even our football games when you think it's right to do so. We will be forever in your debt!"
---
Copyright 2019 Catherine Mendenhall-Baugh
About the Author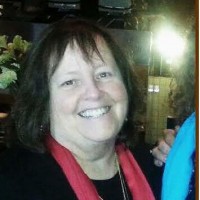 Catherine Mendenhall-Baugh (Cathy) completed her education in Special Education and English and now works as an Agent in the Insurance Industry. A mother and Grandmother, Cathy grew up in a large Catholic family and has spent the last 30 years as a caregiver for her husband, Jack. She is a cancer survivor which inspired her to begin writing six years ago.