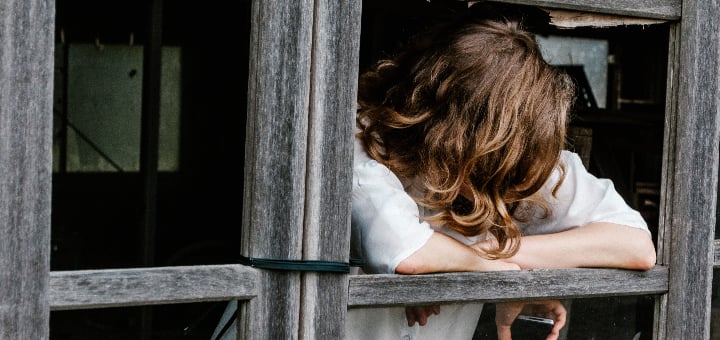 Image credit: by Priscilla du Preez (2017), Unsplash.com, CC0/PD[/caption] Why do we struggle with worrying? Nowhere in the Bible does it say, "Go ahead and worry and everything will be okay." God actually says the opposite. So there are two likely places where worry comes from:
Our lack in trust. We can't trust that God will do what's best for us.
The devil is trying to convince us not to trust in God.
So why is still hard to let go of our worries? I know in my head that God will provide, but when put to the test, it's a lot easier to say than to do. As a mom, if I really sat to think about it, I could come up easily with a list of worries: my health, my loved ones, the health of my family members, balancing my finances, managing my career, nurturing my relationships, making sure I meet work deadlines. The list goes on. It's pretty overwhelming to think about. I used to be a major worrier. It gave me comfort to worry, because then I believed that by worrying I was in control and I was thinking about all the responsibilities that "I could handle." But there have been moments in my life where I realized I had no control over life situations. For instance, I had no control over my mother's death, I have no control over my father's physical disabilities, I have no control over the opinions of my boss or acquaintances and there are going to be moments that people won't like me. So why worry about it? I realized in those moments of worry, it really translated to fear. I had fear and lack of trust. So in those moments where I had no control I realized worrying wasn't going to work. All I could do is rely on God that he would get me through the moments that were hard for me or didn't allow me the feeling of control or trust. As Saint Augustine says, "our hearts are restless until they find their rest in God." We need God to help take away our worries, in fact that's what he wants us to do is to lean on Him. For many of us worrying comes as second nature, so over the last few years I have come to learn a few lessons and tips when worrying pops into my head (and believe me, it still does from time to time). Pray about it. Let God know your worries: "God, I am scared and unsure and don't know what the future holds. I know it's out of my hands, so I'm putting it in Yours." Worrying does not come from God. This tip has helped me greatly. If it does not come from God, then I don't need it. God can ease your mind. When you put it in God's hands it can be very freeing -- almost like a weight lifted off your chest. Practice it. When up against a situation consider the amount of time spent on worrying. I realized I was not going to stop worrying just because I said it. So I needed to practice this. The more I say words of trust in God, the more I reduce my anxiety and stress. Trust: Easier to say than to actually do, but I often will repeat this line: God, I trust in You that You will see me through the storm. Acceptance. The hardest part of trying not to worry is accepting the outcome. God doesn't promise it will be easy. He doesn't guarantee the outcome that we hope for or envision in our mind. He does promise us He will be there for us from the beginning to the end. He will always see us through. God always turns suffering into good. Remember, God allowed His only son to suffer and die for us. But through that suffering we've received the greatest gift of salvation. When there's a situation where suffering occurs and we want to worry, know that God will work good through suffering. Acknowledge what you can and you can't control: The control freak in me acknowledges that I have control over what I say to others, but I don't have control how they will receive it. I have to be confident in knowing that worrying about it will not always change the outcome. It's in these moments I go back to practicing some of the other tips.
Pray, hope, and don't worry. (St. Pio of Pietrelcina, commonly known as Padre Pio)
---
Copyright 2019 Andrea Bear
About the Author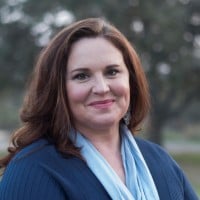 Andrea Bear is a wife, mom, and teacher in Stockton, California. In addition to CatholicMom.com, she also writes for HerLife Magazine and Catholic Stand. She recently completed her debut novel, Grieving Daughters Club. When she's not writing or taking her kids to volleyball practice you can find her sipping coffee from the neighborhood coffee establishments or tasting wine from the local vineyards. Visit AndreaBearAuthor.com.