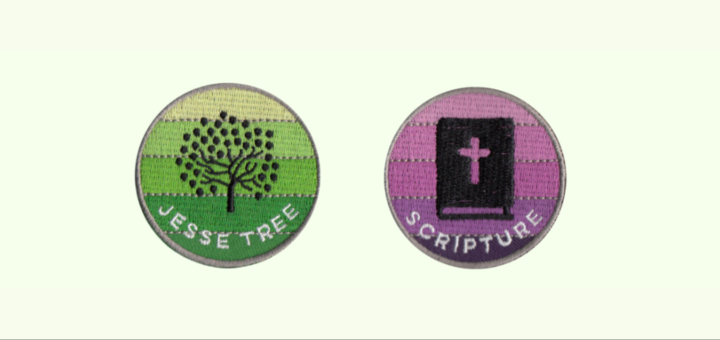 Screenshot from CatholicSprouts.com used with permission.[/caption] Recently my oldest daughter started earning patches and badges through a parks program, which has been a source of excitement for her, and devastation for her younger sister. You see, our almost-four-year-old just isn't quite old enough to join in the fun, and as a result, there has been a lot of disappointment and wailing. It's hard to wait your turn to do something as cool as earning a patch. So you can imagine my delight (and relief) when Catholic Sprouts launched their Challenge Patches a few weeks ago! The timing couldn't have been more perfect for us. You've probably heard of Catholic Sprouts, the daily podcast for Catholic kids (and if you haven't, go take a listen). This growing apostolate also produces a great podcast for Catholic women, videos for Catholic parents, and liturgical resources in their shop. And now they have just launched what might become my favorite initiative to support family faith. The Catholic Sprouts Challenge Patches are fun, flexible, family-friendly, and totally free! Truly, it's simple. Print out the challenge sheet, do the challenges and record your progress, with a painless initial-to-verify from the parent. When the challenge is complete, pop it in the mail and they'll send you your patch. Choose your next challenge and repeat. Again and again. It's so simple that we can actually do it. One of the things I most appreciated was how much they value and trust the parent; you get to decide the rules for your family and can make adjustments to fit the needs of your own kids. They are serious in their desire to support Catholic parents teaching their kids the faith. Their goal is getting kids and families excited about their faith -- through prayer, Scripture, saints, virtues, works of mercy, and devotions (and the list is growing!)
Screenshot from CatholicSprouts.com used with permission.[/caption] Right now there are two Challenge Patches kids can earn, with more coming very soon. The "Do the Challenge" Patch invites kids to listen to the daily 5-minute podcast and do the challenge that's offered at the end of each episode. There's a new podcast and a new challenge every day, and they get to choose any eighteen challenges to earn their patch. There's also the Rosary Patch: pray the Rosary (all or part) every day for a month. (Jesse Tree and Scripture patches are up next!)
Copyright 2019 CatholicSprouts.com; used with permission.[/caption] We've started with the Rosary Patch and are praying a decade of the Rosary every morning. On October 1, my three-year-old woke up ready to print off her challenge calendar even before she ate breakfast, and she's faithfully reminded us each morning that it's time to pray. Already I've seen such a change in the way she prays with us, paying closer attention, leading the Hail Mary with a clear voice, not picking a fight with one of her sisters in the middle of the prayers … (Does this happen in your family, too?). She is so excited to earn her her first patch and then the next and the next and the next. And it makes my heart happy to see her excited about prayer and to feel like she's "big enough" to be a faithful disciple. So go check out CatholicSprouts.com, the challenge sheets, and the podcast, and see if it can help your family (or classroom, or club or scouting group) grow in faith together!
---
Copyright 2019 Megan Swaim
About the Author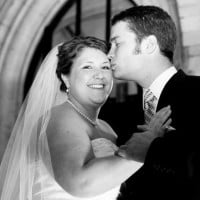 Megan Swaim is an Indiana girl on an east coast adventure. A former high school youth minister, she now gets to minister full-time to her three young daughters and her husband Josh. Megan spends her days homeschooling at the kitchen table, drinking iced coffee, and exploring coastal Virginia.